"You're in my world, now. Follow my lead if you want to get out of here in one piece", the tattooed guide said as he led us through the narrow alleys of one of Rio's infamous favelas.
Soon, I began to wonder if I had made a huge mistake by accepting to come here.
Yes, I know what you're thinking "Why in God's name did you book a favela tour, Raphael?".
The Reason Why I Took a Favela Tour
It all started with a movie: Tropa de Elite (Elite Squad), a 2007 film about a group of brave military policemen who raided favelas (shantytowns) in search for crime lords, murderers, drug dealers and corrupt officers. Sure, the Western world soon labelled those guys as fascists but to the Latin world? To us they were true heroes.
Captain Nascimento, the leader of the Elite Squad, soon became the Chuck Norris of Brazil and millions of impressionable youths began to fantasize about doing the things he does in order to stop the crime and corruption in their own cities. I was one of them.
In the end, I decided to go for a more commercial vocation but once the opportunity of visiting a favela in Rio de Janeiro presented itself, I knew I had to be part of this adventure.
Daily Life in a Favela: Myths and Facts
To be honest, I already knew beforehand that there's no way a favela tour would take place in an extremely dangerous environment as the one presented in the movie and yet, the favela we visited (Rocinha) was definitely not what anyone in the tour expected. Quick question: What type of music do you expect to hear in a favela?
If your answer was rap music, gangster music, samba music or general songs in Portuguese…you're WRONG. Turns out, people at the favelas are huge fans of Rihanna and Beyoncé. Quite a shock, isn't it? I guess they should have put a ring on it.
And yes, while most people expect favela inhabitants to be dirt poor…you certainly wouldn't imagine them paying for a premium dish TV service.
"So wait, why do they pay for satellite television instead of saving money to improve their living conditions?" I asked our guide. "You dense? Are you retarded or something? They do it because it's their only way to escape" he told me.
As we kept on walking , I couldn't help but think about what the guide said. Escape. Before my 18th birthday, I had already traveled to all of the wonders of the world thanks to the magic of television and a collection of Encyclopedias that my aunt gave me when I was younger.
To me, travel could never become a reality because of the financial situation of my family during that time. And yes, television was a way to escape the world I was living in since I could easily venture into the many fascinating worlds that existed beyond mine.
One hour I could be in New York City with the cast of Friends and the next one I could be in the middle of the Amazon jungle with Jon Voight and Jennifer Lopez. It was the best way to travel back then. It was the only way.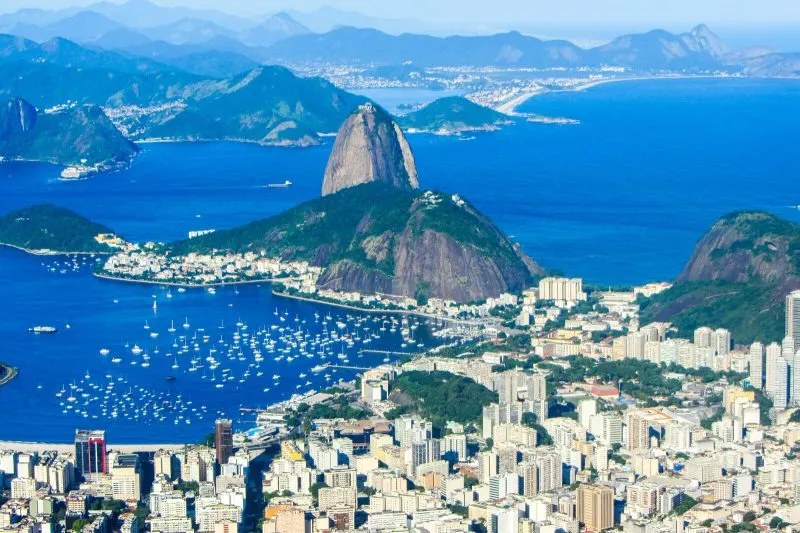 I don't know if this is the same in all Latin countries but at least in Mexico, the reason why most lower class house wives and maids are obsessed with the telenovelas (soap operas) is because they are the perfect escape to their reality. They are the eternal love story of a poor girl that meets a rich man and how they are able to overcome most obstacles thanks to the power of love.
They are a weapon against the cruel reality of the world they live in. A reality that, as soon as the television is turned off, they have to endure and accept every single day: Domestic abuse, poverty and machismo. And that's heartbreaking.
You know the only positive thing about a tour that exposes you to poverty? That you start to fully appreciate what matters the most in your life and to feel blessed because, let's be honest, chances are that you're richer than you think.
A Final Word on Taking a Favela tour
Two hours after arriving to the favela and learning about the daily life of its inhabitants, we left with a huge hole in our souls. How is it fair that some hard-working people have so few while others have so many? We knew we weren't there to change their world but I think that we can surely change ours.
It's time to break the bubble that we live in and start to empathize with those who have less. The only way to help other people is by comprehending their life and their daily struggles.
Have you ever experienced true poverty?
Last but not least, don't forget to use our Booking.com Affiliate Link of Wonders for making hotel reservations.
Same price for you and a small pocket money commission for this website of yours.
Sweet deal, uh?