An article about the Best Things to Do and See in Helsinki, the capital of Finland and gateway to Lapland.
Helsinki is a very peculiar type of city in terms of design and lifestyle. There's a phrase that says "less is more" and Helsinki definitely encompasses the true meaning of it.
Whether you visit the Finnish capital for one day or for one week, there's something here that will please everyone's tastes and if you're a lover of design and lifestyle like me, then trust me, Helsinki is THE place to be.
Are you ready to explore the capital of Finland? Here's an article about the Best Things to Do and See in Helsinki my wonder friends!
The 5 Best Things To Do and See in Helsinki
Go to the Finnish Sauna in Helsinki
First, we shall start by talking about the big elephant in the room. "What's the deal with the public Finnish sauna, Raphael? Isn't it a little bit weird?" a friend of mine asked me.
Well, going to the public sauna in Finland sure is a very…interesting experience. It basically consists of a hot room of naked men hitting each other in the back with a birch tree at boiling temperatures and then socializing outdoors in the snow while drinking a beer and smoking a cigarette.
And yes, while I understand why some cultures might perceive the sauna experience as something sexual, rest assured that, at least in Finland, the sauna is a place for bonding and socializing and that in olden times, babies were born here (but not made here if you know what I mean).
No staring allowed!!!
Visit the Chapel of Silence AKA the Kebab
To the unobservant eye, Helsinki might seem to be a generic industrial city in terms of architecture but the truth couldn't be more distant from it. You see, Helsinki excels in what I like to call "experimental architecture". From churches built inside of a huge rock to quirky wooden chapels, Helsinki is a open air museum of human creativity.
One of my favorite buildings of Helsinki is the Chapel of Silence, a wooden building located in the middle of a busy shopping area. Inside, people of all faiths come to sit down, reflect and pray without speaking. Visiting sure was an interesting experience if you ask me. Have you ever learned to enjoy the sounds of silence?
And yes, according to some Finnish, it kind of looks like a kebab from the outside. What do you think, uh?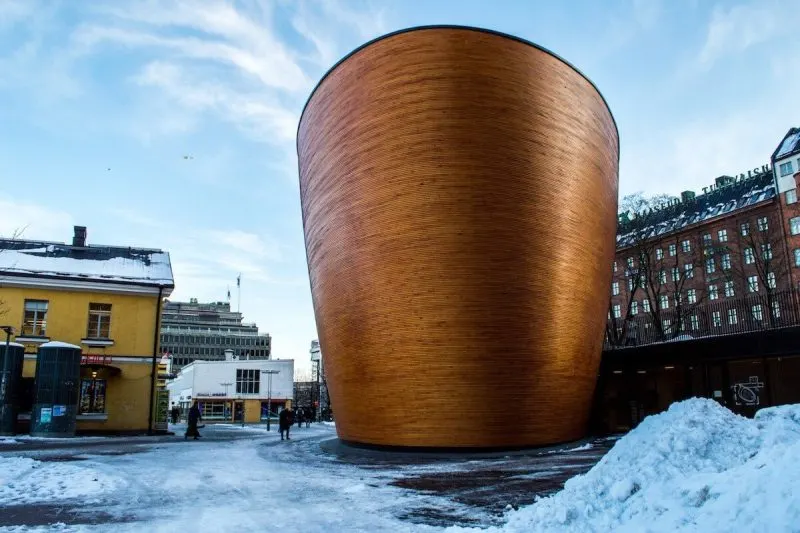 Listen to Jean Sibelius' Finlandia While Walking the Streets of Helsinki
Jean Sibelius is one of Finland's most prominent national heroes and composers whose music played a key role in the building of the Finnish National Identity.
Today, you can see an exhibition of his work at Helsinki's Ateneum Art Museum or just listen to his masterpiece, "Finlandia" on Youtube.
Trust me when I say that Finlandia will definitely make your ache with wanderlust and excitement.
Go Shopping in Helsinki. Seriously, You'll Need it For Lapland
Shopping represents an important part of the lifestyle of the inhabitants of Helsinki, nowhere else in the world, you will see so many shopping malls and department stores so close to each other.
And I mean, just by taking a look at the stylish sense of fashion of Helsinki's most prominent characters, it isn't hard to see why Finnish people take shopping seriously. Me? I just bought an electric shaver since getting a haircut in the Nordic countries is so expensive (40 euros? No thanks).
Hmmm..maybe I should have had just let my beard and hair grow during these winter months. Definetely one of the most essential things to do and see in Helsinki for sure.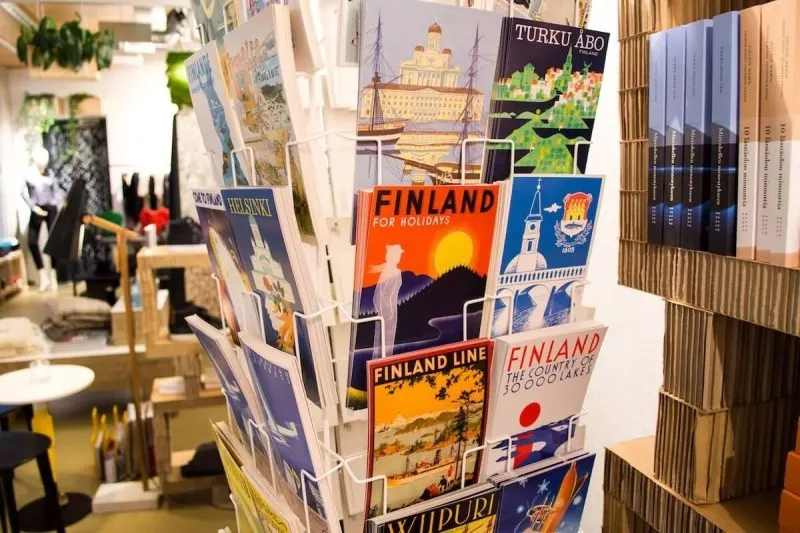 Take the Train to Lapland to Experience the Heartland of Finland
Let's be honest: other than a business trip (check my best 5 Tips for Business Travelers), the only reason why people visit Helsinki is to start their journey to Lapland and I can't blame them.
Glass igloos, reindeers, the Northern Lights and husky rides all await for you in the North of this beautiful country which will amaze you and rock your senses (as well as freeze you to death but that's a story for another day).
Check here to see my best recommendations of Things to Do and See in Lapland my wonder friends and enjoy!!!
Where to stay in Helsinki, Finland
Helsinki is a fairly big city with many districts and a very efficient public transportation system. During my week there, I stayed in three different places, each one in a different neighborhood. The first one was Vuokrahuone.com in the 'hood of Vallila. They rent rooms to both students and travelers and feature a very interesting interior design.
My second stop was the Eurohostel Helsinki located in the historical center right next to the red Russian Orthodox Church and the port. Despite its name, it also has hotel rooms aimed at business travelers and yes, its sauna was amazing!
Last but certainly not least, I stayed at a charming Airbn rental in the district of Kallio. Upon arrival, the owner welcomed me with a complimentary bottle of Scottish Whisky and a warm smile. Damn, I really love that special Finnish hospitality!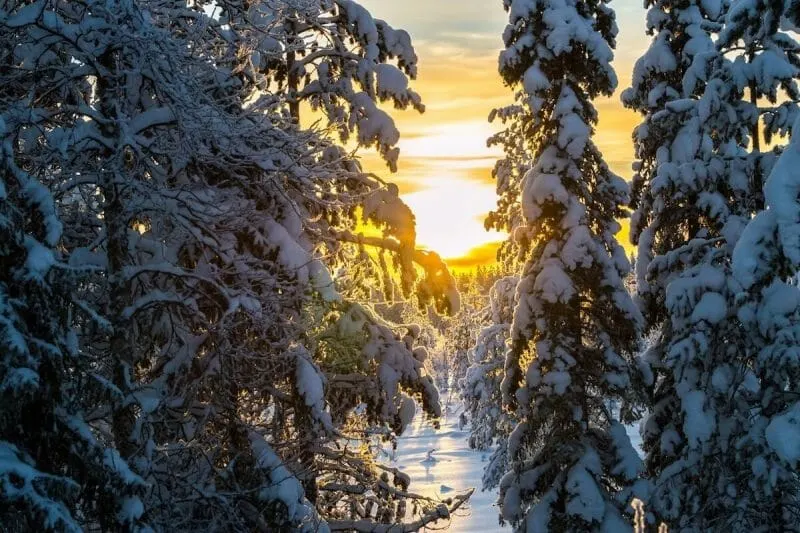 I hope you have enjoyed this article about the Best Things to Do and See in Helsinki. Don't forget to subscribe in order to get more awesome updates and tips straight to your e-mail!
Have you ever visitedHelsinki? Would you like to? Share your thoughts and let me know what you think?
Until next time, my friends!!!