Winter in Finland is as cold as it is beautiful. Here's some of the Best Recommendations of things to do and see in Finland, Europe's own Narnia.
Once upon a time I wished that the world of Narnia was real, a land where snow is endless and magic is in every single corner. Luckily for me, there is a special place in the North of Europe where said magic is real and can be experienced every single day of the Winter season…
That place is Finland and here's some of my best suggestions for you to enjoy during your next visit. Are you ready to explore the best of Winter in Finland with me?
Pack your warmest clothes and get ready to enter the frozen fairytale of Finland my friends!
Embark on a Epic Husky Safari
Huskies are some of the most incredible dogs in the world and the closest relatives to the mighty wolves that once freely roamed Europe. They're also one of the most popular attractions of the Lapland region second only to the reindeer.
In my opinion, one of the most enjoyable experiences of Winter in Finland involves a Husky safari throughout the wilderness in which you'll become one with nature as you bond with your team of loyal dogs.
Tip of Wonders #01: In all of Lapland, there are countless of places that offer Husky safaris but my favorite one by far is the one located in Levi since you can actually ride over a frozen lake at high speeds. Read all about my misadventures in Levi here.
Enjoy the Stylish Charm of Helsinki
Last but certainly not least, a visit to Finland is never complete without a mandatory stop at Helsinki, one of the most stylish cities of all Europe. Sure, prices are high and traffic is bad but Helsinki is one of the best places to visit for a city break.
With a modern architecture and a bustling port, Helsinki can and will exceed your expectations. Plus, you can always take a daytrip to Tallinn, the capital of neighboring country Estonia to enjoy a Medieval Winter Fairytale but that's a story for another day.
Tip of Wonders #02: If you want to feel a vibe of local life in Helsinki, be sure to attend a sauna in the afternoon to see how Fins unload their work stress (extra points if you're brave enough to jump naked in the snow after each session). No shyness allowed yo!!! Read more about the unique style of Helsinki here.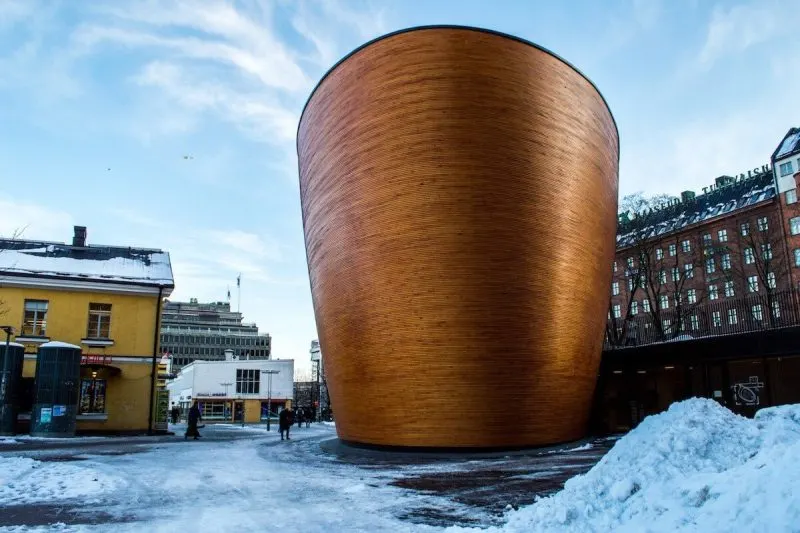 Sleep on a Bed Made of Ice
Thinking about alternative accommodation? How does a night in a Ice Hotel sounds like? Each year in the month of January, the Finnish town of Kemi builds a Snow Castle of epic proportions with a new theme each time.
During the day, visitors can enjoy the many snow sculptures that adorn the rooms of the Snow Castle and enjoy a drink at the Ice Bar while during the night you can actually sleep inside one of the rooms on top of a ice bed!!! How cool is that?
Tip of Wonders #03: The most important thing to consider is that even though the room temperature is close to -10 Celsius Degrees, you will be provided with a thermal sleeping bag so there's never any danger of dying of hypothermia. Read here about my experience in the Snow Castle of Kemi here.
Watch the Northern Lights in Lapland
The number one item of everybody's Finnish bucketlist is to experience the Northern Lights (the green rays of light seen at the beginning of Disney's Frozen). Your chances of seeing the Northern Lights are the best in the Lapland region of Finland but remember that luck is a big factor every single time.
Ideally, you need to be as far as you can be from artificial lights and to have a non-cloudy sky which can be quite rare (I visited Finland for an entire month in January 2015 and I was only lucky enough to have see the Northern Lights twice). Alternatively, you can see the Northern Lights on a budget in Sweden.
Tip of Wonders #04: If you want to photograph the Northern Lights, make sure to bring a tripod (check some of the best travel tripods here) and a camera capable of long exposure photography. You can read more about my hunt for the Northern Lights here.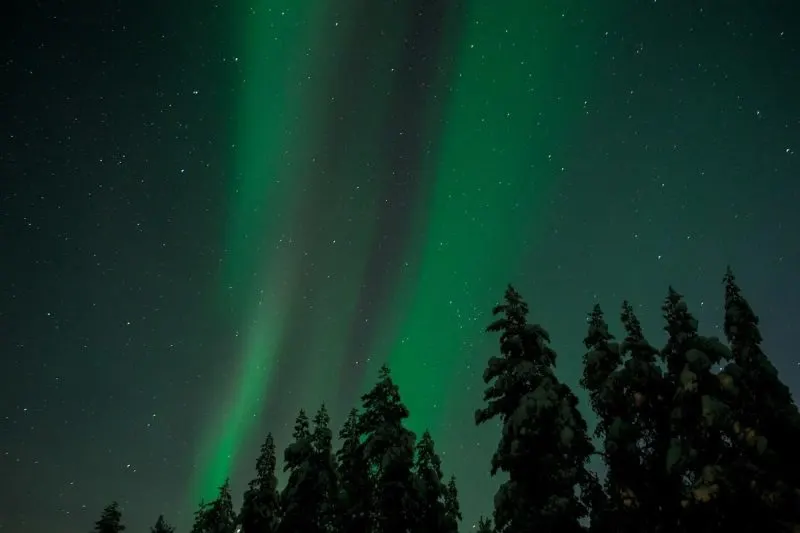 Learn More about Reindeers and the Sami people
Lapland is said to be the home of Santa Claus and even though he is quite rare to spot, his faithful reindeer companions are more than willing to say hi to you (and yes, Finnish people DO eat them. Reindeer meat tastes more or less like kebab so yes, you should probably eat reindeer too).
Reindeer safaris are less intense than Husky safaris and they are the perfect opportunity to learn more about the Sammi, indigenous inhabitants of Northern Europe who have been in the business of herding reindeers for generations (think of them as the Cowboys of the Snow).
Tip of Wonders #05: To engage with the Sammi is to learn more about very fascinating mythology and nomadic way of life. They are some of the kindest individuals I've ever met and I strongly recommend you to reach out to them. Read more about reindeer and the Sammi people here.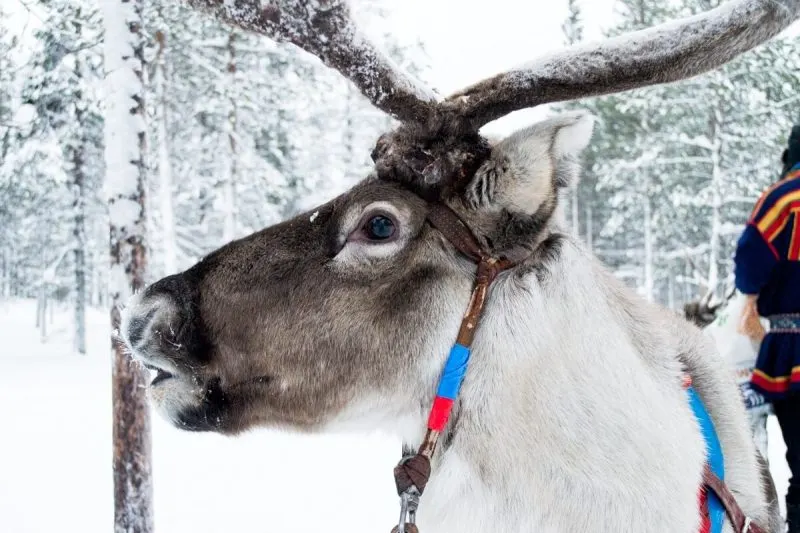 Be Amazed by the Splendid Glass Igloos
As a fan of architecture, I must say that the Glass Igloos of Finland blew my mind away! Seriously, these things are absolutely awesome to photograph and you can also to spend the night inside one waiting for the almighty Northern Lights to appear.
Right now, you can find Glass Igloos at Levi (Golden Crow) and at Kakslauttanen. The former is a good option for alternative accommodation in the ski resort town of Levi and the latter is better for those who are looking for an all-inclusive resort package with meals and activities.
Tip of Wonders #06: As magnificent as the Glass Igloos are, I recommend you to spend only one night in them (they're really small) and the rest of your time in a traditional Finnish wooden cabin (sauna included of course). You can read all about the Kakslauttanen Glass Igloos here.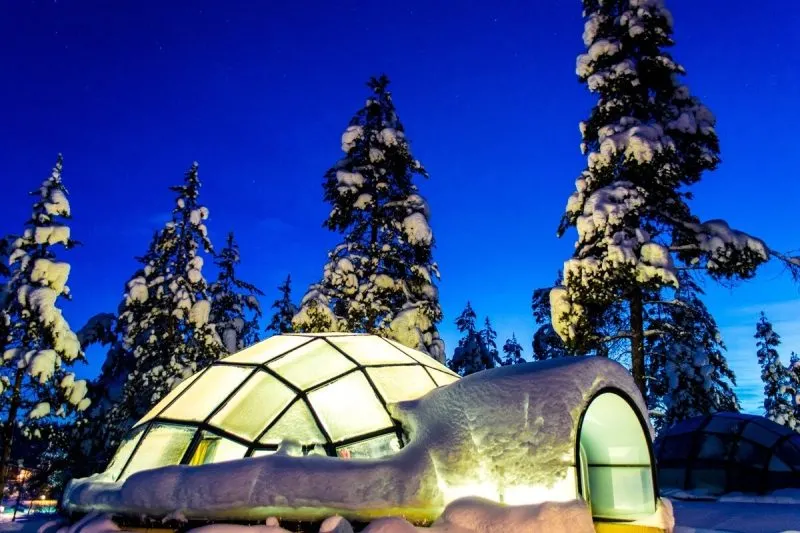 Take in the Magic of Being in the Middle of Nowhere
Of all the little towns and regions I visited during my month in Finland, the one that I will always remember the most is Salla, a place advertised as being in the middle of nowhere.
Now, don't get scared: it literally isn't in the middle of nowhere (you can reach it by bus) but the point is that Salla is the perfect place to have a quiet me-time and experience the joy and magic of the nature in Finland. After all, isn't magic the number one reason why we feel the wanderlust to travel?
Tip of Wonders #07: If you're already tired of the traditional husky and reindeer safaris, Salla has a very unique activity that is rarely offered in other places of Lapland: reindeer racing. Yes, it actually involves you putting on a pair of ski shoes and holding a rope that is attached to a galloping reindeer. IT'S REALLY EXTREME! You can read more about Salla here.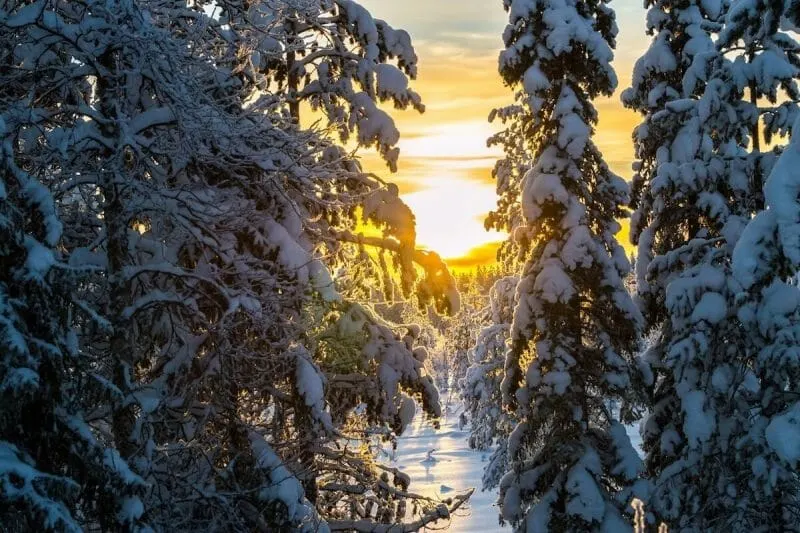 Last but not least, don't forget to use our Booking.com Affiliate Link of Wonders for making hotel reservations.
Same price for you and a small pocket money commission for this website of yours.
Sweet deal, uh?
I hope you have enjoyed this small introduction the wonderful world of Winter in Finland. Don't forget to subscribe in order to get more awesome updates and tips straight to your e-mail!
Have you ever experienced Winter in Finland? Would you like to? Share your thoughts and let me know what you think of this amazing city!
Until next time, my friends!