An article including the best things to do and see in Singapore such as the best parks, shopping malls, night markets, Sentosa Island, and more.
Spotlessly clean and modern, warm and charming, atmospheric and wholly authentic, Singapore is like no other country within Asia and is a fantastic place to visit with friends. It's extremely safe and welcoming and most Singaporeans speak fluent English.
The city is most well-known for its bustling city shopping districts, immaculate gardens, and stunning cultural and entertainment complexes, alongside a diverse range of attractions day and night.
Singapore is an ideal stop-over for a short trip.
The region is small enough to navigate easily but large enough that you could be entertained for weeks if you wanted. It's very easy to get around, with excellent public transport such as the Skyrail that zooms throughout the city offering excellent panoramic views.
Let's take a look at some fun places to visit during a Singapore itinerary including the 13 Best Things to Do and See in Singapore.
Things to Do and See in Singapore #01: Shopping
Singapore is famous for one thing more than any other and that's shopping. Long shop-lined boulevards weave through the city selling everything from the latest tech gadgets to the most popular fashion items.
Take a few steps down any of the smaller side streets, and you'll easily find bustling food markets where you'll be able to taste the local cuisine and buy handcrafted market fare.
Things to Do and See in Singapore #02: ION Orchard Mall
Start off by visiting the famous ION Orchard Mall, Singapore's most glitzy and largest shopping mall. Home to over 300 stores, you'll find the biggest international fashion brands such as Zara, Calvin Klien, Alexander Mcqueen, Dolce & Gabbana, and Singapore's own In Good Company, just to name a few.
Definitely a good spot for stocking up on branded items.
Things to Do and See in Singapore #03: Ngee Ann City
Rub shoulders with the well-heeled in one of Singapore's oldest and most prestigious malls, the Ngee Ann City mall. It features a host of high fashion stores, alongside world-class restaurants where you can get your Tonkichi fix.
Outside you'll find Takashimaya Square and Civic Plaza, where there are free entertainment events held such as concerts, fashion shows, and carnivals.
Things to Do and See in Singapore #04: Night Markets
Night markets are scattered throughout Singapore and are an excellent way to explore the city once the sun has gone down.
Start off by visiting Chinatown Street market that offers fashion items, antiques, souvenirs, and electronics, nestled alongside street food vendors.
Tekka Center is also not to be missed, where you're sure to get an authentic taste of Singapore from one of the local fresh food vendors.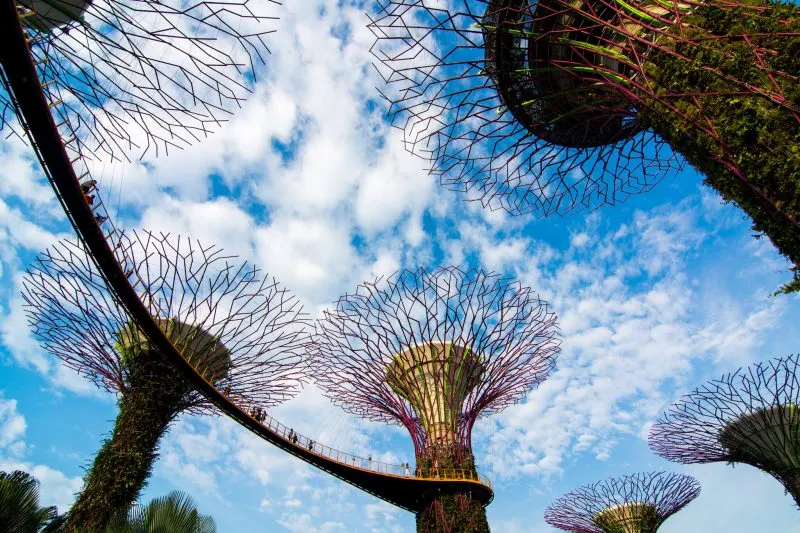 Things to Do and See in Singapore #05: Emerald Hill Road (for Food, Culture and History)
Wander through the historic enclave of Emerald Hill and you'll discover a small elegant residential neighborhood tucked away below the towering skyscrapers of the city.
Formerly a fruit and nutmeg orchard, now you'll find streets lined with colorful terraced homes and charming bars, restaurants, and tea houses. The area is a fascinating insight easily discovered on foot. The restored residences and quaint streets are very photogenic so be sure to bring your camera for selfies!
Things to Do and See in Singapore #06: Sentosa Island
Sentosa Island is brimming with plenty of fun and exciting attractions. Here are some of the best places to visit during a Singapore itinerary if you're traveling with friends.
To reach Sentosa Island you can take the cable car as well as the monorail. Alternatively, you can bike or walk to it thanks to the pedestrian bridge that connects it with the main Singapore Island.
Things to Do and See in Singapore #07: Visit Universal Studios
Sentosa Island is a mecca for entertainment, with Universal Studios and SEA Aquarium being two of the largest attractions.
Universal Studios is packed full of thrilling rides and attractions and is a perfect day out for the young at heart! SEA Aquarium boasts the world's largest aquarium that is full of sharks, manta rays, octopus, jellyfish, seahorses, and schools of stunning fish in every color.
Things to Do and See in Singapore #08: Silosa Beach
Sentosa Island also has plenty of attractive beaches where you can bask in the warm weather. Sip a cocktail or two on the hippest beach in town, Siloso Beach.
There are also regular concerts and discos on the beach, making it a great place to unwind after a day of exploring the city.
Things to Do and See in Singapore #09: Tanjong Beach
For a more relaxed vibe, head straight to Tanjong Beach, where you'll discover a chilled setting of hammocks, infinity pools, and people snoozing on day beds.
By night, it is a great place to mingle and enjoy chilled beach bar music that's sure to melt any cares away.
Things to Do and See in Singapore #10: Island Hopping in Singapore
Unknown to many who explore Sentosa Island, just a little further to the south lies a small cluster of islands that are perfect for a day trip to escape the city and explore the uninhibited natural beauty that Singapore has to offer. If you're only visiting for a few days, then island hopping will be some of the most memorable places to visit during a Singapore itinerary.
The Southern Islands are a cluster of 7 small islands in total, and there's plenty to see and do there: from diving, hiking, to simply sunbaking on the crystal white sands followed by taking a dip in the warm turquoise blue waters.
Getting to the islands is easy, simply take the ferry from the Marina South Pier Ferry Terminal, and it takes between 20-45 minutes to reach the islands.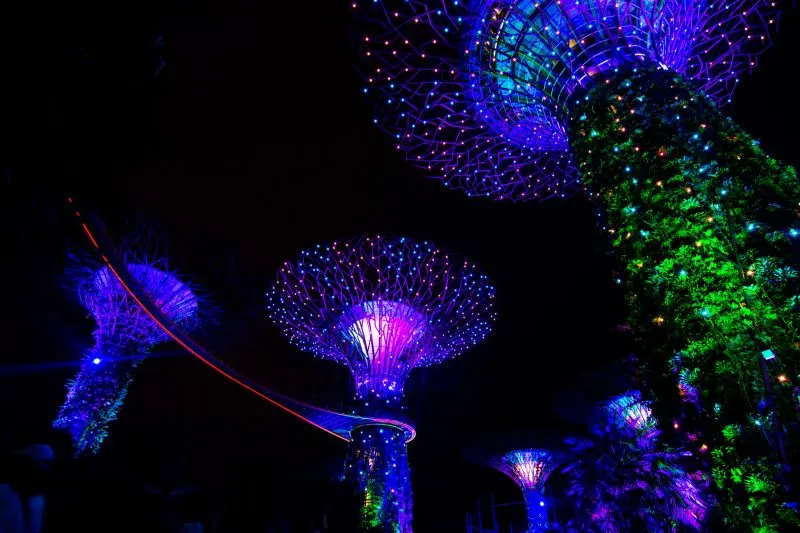 Things to Do and See in Singapore #11: Parks and Gardens
Singapore has plenty of natural reserves, parks, and gardens to escape the hustle and bustle of the dense city environment, and they're within easy reach of the city center either on foot or by using the fast and picturesque routes via Skyrail or the MRT (metro).
Things to Do and See in Singapore #12: Singapore Botanic Garden
Green thumbs the world over have flocked to the Singapore Botanic Gardens for well over 150 years, famed for the extensive plant collection of worldwide acclaim and significance.
This tropical oasis is packed with an array of botanical and horticultural features steeped with a rich history. The gardens are easily accessible as it is nestled just on the fringe of the Orchard Road shopping district in the city center.
Things to Do and See in Singapore #13: National Orchid Garden
A visit to the world's largest display of orchids shouldn't be missed either. Located within the Botanical Gardens, the National Orchid Garden weaves and ascends through a vast tropical montane forest showcasing hundreds of different orchid varieties.
There are also curated orchid collections on display in the Cool House, an expansive 260m2 frame structure that emulates a high elevation forest.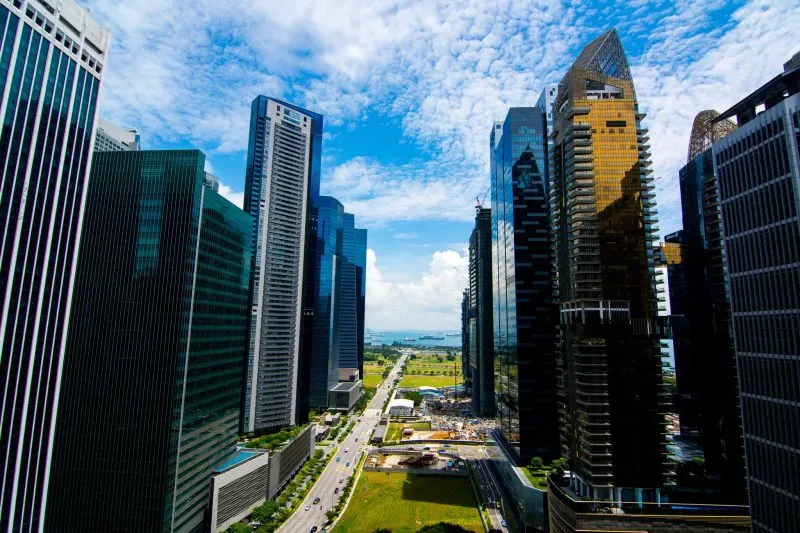 Singapore is a fantastic country to visit any time of the year. It is modern, hip, safe, and clean and boasts an incredibly diverse range of attractions to have fun and unwind. Attractions throughout the city and the greater island region are well priced and all are easily accessible via foot or public transport so none of you will need to worry about driving.
Visit Singapore and you'll be rewarded with delicious and diverse cuisine, world-class entertainment, exceptional parks, and nature sites, alongside a warm and welcoming culture that is both historically rich and accepting. With so many different Instagram-worthy adventures waiting, you'll look like you visited 10 countries!
I hope you have enjoyed this article about the Best Things to See and Do in Singapore. Don't forget to subscribe in order to get more awesome updates and tips straight to your e-mail!
Have you ever been to Singapore? Would you like to? What are your favorite things to see and Singapore? Share your thoughts and let me know what you think!
Until next time, my friends!