Beyond the Vampires of Transylvania, you will find its treasures. Here's a guide to things to do and see in Transylvania!
"Be careful with the vampires" is the most common phrase that you will hear when you announce your plans to travel to Transylvania.
And believe it or not, there is a lot of people outside of Romania who think that Transylvania is an imaginary land not unlike Narnia or Middle-Earth.
I mean, with landscapes as magical as this one, I can understand why people might think this is place from the lands of fantasy and lore, right?
And yes, trust me when I say that once you get beyond all the mythology and legends of this unique region, you shall find an unique place like no other in Europe, a place of charm and tranquility where the nights are long and filled with treasures.
And above all, what Transylvania taught me was the power of being able to conquer your fears. Here's my tale about the terrors and treasures of Transylvania.
Enjoy it my friends!
Transylvania and the Power of Conquering your Fears
When I was growing up, my mother always used to tell me that being fearless was not something to be proud of. "Don't be proud of the fact that you're not afraid, be proud of the fact that you have the power to conquer your fears" she used to say.
And I have to admit that this new lifestyle of being a freelancer and always being on the road has scared the hell out of me in more than one occasion and there are times where I just take a long train journey to have time to reflect about my life choices as I wonder…
What if I fail and never make it big? What if I forsake old friendships in order to advance my career? What if I never find love because I'm always going from one place to another?
Truth be told, I'm still afraid of all of that from time to time. I never stopped being afraid. I'm just very good at hiding and conquering my fears since I come form a culture where being afraid equals being weak.
Of course, it's important to distinguish between irrational and rational fears. After all, being afraid of vampires is silly since vampires aren't real but being afraid of financial failure? That one is a scary thought indeed.
The two weeks I spent traveling in Transylvania taught me a lot about the power of fear as the scars of the terrors during communist times are still felt in the local population of this wonderful region of Romania.
"We were afraid of what our neighbors might say about us in order to favor their position. We were afraid that next months' rations wouldn't be enough to feed our children. We were afraid of our own leaders, of our own government" my local guide of Sibiu told me.
"But we fought. We fought hard. We overcame our fears and brought a brighter future to our children, to our city, to ourselves" he quickly added.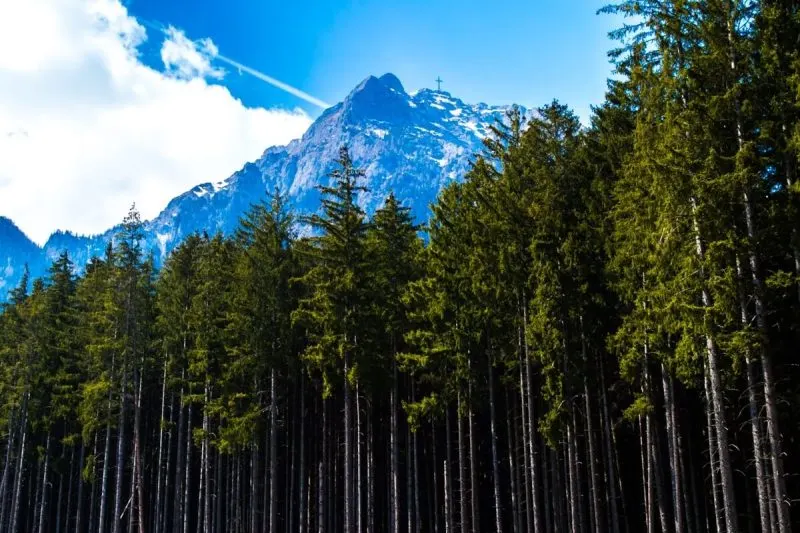 Everything is possible as long as you fight hard for it and it is important to always have hope that tomorrow is going to be better. These past two weeks have been hard for me and for the rest of the world as I fear that humanity is slowly dying out.
I read the news and I no longer feel connected to what's happening in the outside world and sometimes I just feel like hiking to the top of a mountain to live like an hermit in my own world of wonders.
We all want a better world. We deserve a better world. We need to stop being afraid and take actions to change it.
We need to take actions to change ourselves. The greatest sin of mankind is conformism as people sometimes tend to hinder their own progress and they never get to unleash their true potential.
Times are changing. Are you willing to change too or do you prefer to be stuck in the past? Be the change you want to be in this world and start taking action today.
Transylvania has suffered many terrors and today it is home to many treasures. More importantly, Transylvania will make you treasure the best skill that you already have: the power of conquering your deepest fears.
Isn't that just wonderful?
What to Do and See in Transylvania, Romania
The region of Transylvania is quite big and diverse although the most popular attractions can be found in the cities of Brasov, Cluj-Napoca and Sibiu.
If you're coming from Bucharest, Brasov is the best starting point and even though a car is the only way to see THE best sight of Transylvania (the picturesque Trasfagarasan road), you can still explore most of Transylvania using public transportation.
Just remember to bring a lot of drinks and snacks for those long train journeys!
From Bucharest, you can take a train to Brasov (3 hours, 7 Euros), the most popular city of Transylvania thanks to its proximity to Bran Castle AKA Dracula's Castle (no real relation to either Bram Stoker nor to Vald Tepes) which is not worth the hype at all.
Optionally, you can take a day trip to the ski resort town of Sinai to visit the Neo-Renaissance Peles Castle. From Sinai itself you can also make a small detour to see the Bucegi mountains up close at the town of Busteni.
Don't you just love nature?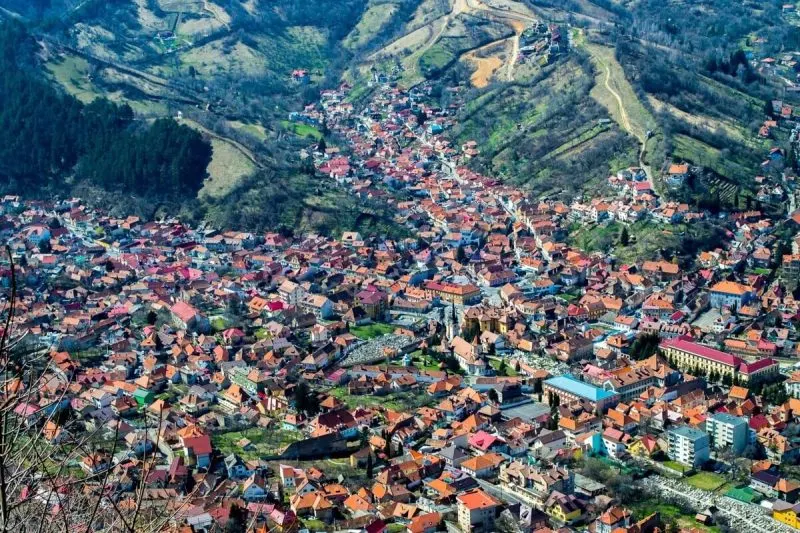 Brasov itself is a really nice city on its own and a hike to the Hollywood-esque "Brasov" sign is definitely a must! After Brasov, the next stop in your Transylvanian itinerary is the city of Cluj Napoca (7 hours by Train from Brasov, 12 Euros), which offers a very interesting mix of modern and medieval architecture.
From Cluj you can take a short day trip to Salina Turda in order to explore this unique wonder of nature, public minivans run very frequently both ways and the entrance fee to the mines is about 5 euros.
Try to visit the Turda salt mines during the weekends to see first-hand how Romanian families bring their children to the unique theme park located inside the mine itself! I bet you never imaged to find an underground Ferris Wheel!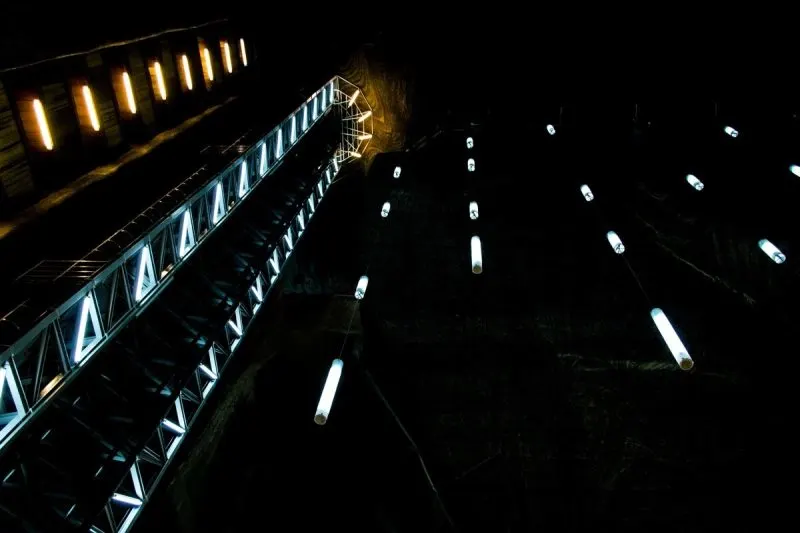 Besides the historical old town and the vibrant student night-life, another interesting spot to visit in Cluj is the Hoia Baciu haunted forest, a very creepy place where UFO's have been sighted in recent times. Spooky, uh?
Once you're done with Cluj-Napoca, your next stop is Sibiu (3 hours by Bus, 10 Euros), the most charming and well-preserved of all Transylvanian Towns.
The old town of Sibiu is filled with the architectural style of the Saxons and has a lot of interesting sights and viewpoints from which you can get spectacular views of the city.
Sibiu has many museums and its most interesting cultural attraction is in my opinion the ASTRA open air museum where you can enjoy a small taste of Romanian's rural life.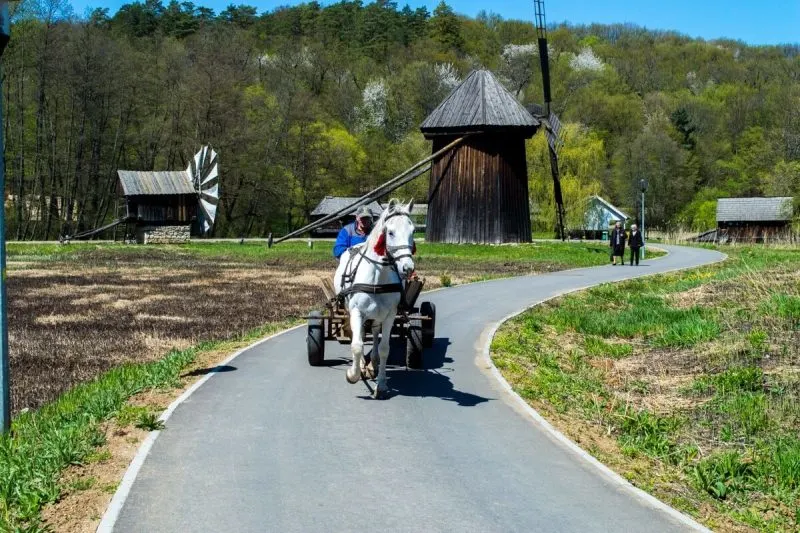 Where to Stay in Transylvania, Romania
Accommodation in the Transylvania region is filled with contrasts, from luxurious palaces to run-down pensions. Here's a list of my recommendations for all types of budgets:
For luxury and boutique hotels I recommend the Casa Mandl (Brasov), Metei Corvin Deluxe Apartment (Cluj-Napoca) and The Council (Sibiu). For budget hostels and guesthouses my best choices are the Centrum House Hotel (Brasov), The Spot Cosy Hostel (Cluj-Napoca) and the Smart Hostel (Sibiu).
You can make a booking for this and more properties via our Booking.com Affiliate Link of Wonders!
Same price for you and a small pocket money commission for this website of yours.
Sweet deal, uh?
I hope you have enjoyed this travel guide to Transylvania's top attractions. Don't forget to subscribe in order to get more awesome updates and tips straight to your e-mail!
Have you ever explored the Treasures of Transylvania? Would you like to? Still afraid of vampires? What do you think about haunted forests? Share your thoughts and let me know what you think!
Until next time, my friends!