An article about the Best Things to Do and See in Hoi An including food, landscapes, boat rides, and much more.
When it comes to finding words to describe towns in South East Asia, the word "beautiful" rarely comes to mind.
Sure, most of the towns in the region are very charming and filled with personality but they're also not what people would consider to be beautiful in the traditional sense.
Luckily, Hoi An seems to be a shining exception to this rule and during your visit to Vietnam it is imperative for you to spend at least a couple of days exploring the many wonders that Hoi An has to offer.
Ready to begin? I hope you're ready to enter a town filled with wonders! Enjoy this list of the best 5 things to do in Hoi An my friends!
The 5 Best Things to Do and See in Hoi An
Taste All of the the Nightly Street Food Stalls
When night time comes, the Old Town of Hoi An becomes a paradise for foodies. With so many options to choose from, it is definitely hard to decide what to have for dinner!
My best suggestion? A hearty portion of Bun Cha: vermillion noodles with BBQ Pork and (if you're lucky) crab spring rolls. Are you feeling the hungerlust as well? Read all about the different dishes of Vietnam here!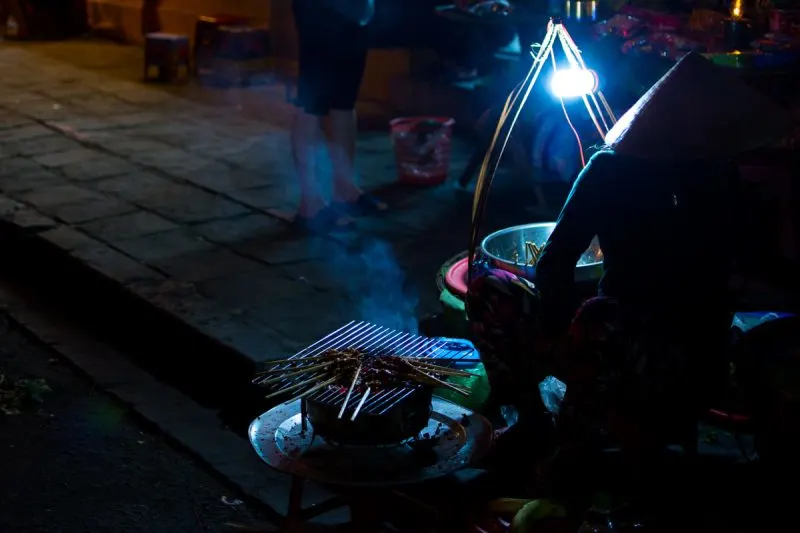 Take a Walk in the Historical Old Town of Hoi An
Considered by many as the most beautiful Old Town you'll ever find in South East Asia, the historical area of Hoi An is a very interesting mixture of French and Vietnamese architecture.
The best part? Only bicycles and pedestrians are allowed so you don't have to worry about being run over by a motorcycle which is a very big relief when it comes to places like Vietnam!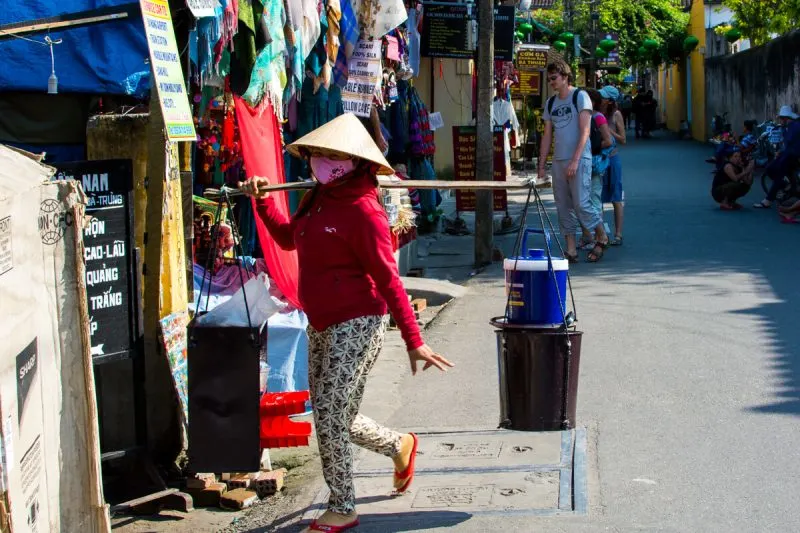 Get Amazed by the Lanterns that Adorn the City by Night
If you thought that Hoi An was already beautiful during the day, hold on your seats since you ain't seen nothing yet my friends! Sure, Hoi An in the day is cute but Hoi An in the night it's just plain magical!!! Just look at those magical lanterns!
Tip of Wonders: If you're looking to have an epic drinking night, be sure to get together with a significant group of friends to receive some nice freebies from the many bars in the Old Town. Who wants some free shisha and cocktails?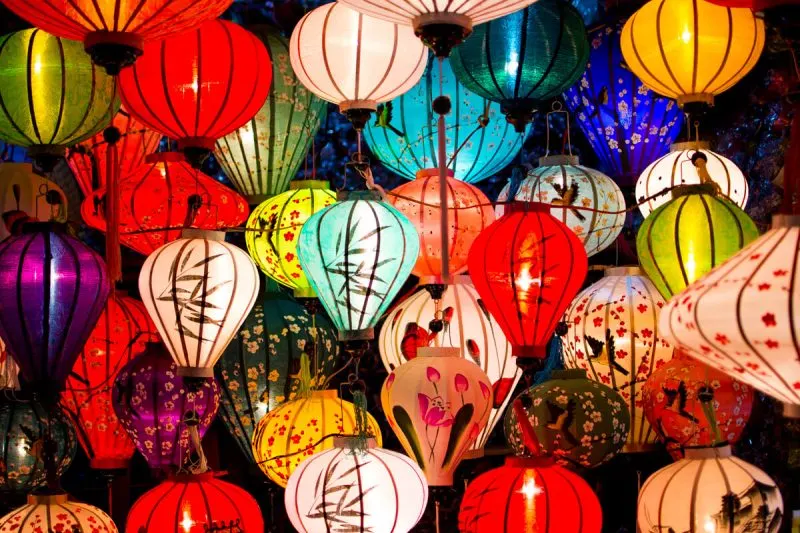 Explore the Charming Countryside of Hoi An
If you're tired of seeing the architecture and magic of the Old Town, get ready to embark on an epic adventure exploring the countryside of Central Vietnam: plantations, fishermen boats, water buffalos, bamboo bridges and more await you just a few minutes outside of Hoi An!
Wanna take things to the next level? How about joining a Vespa tour and let a local guide show you around some of the best places of the Hoi An countryside? Read all about my Vespa experience of Hoi An here!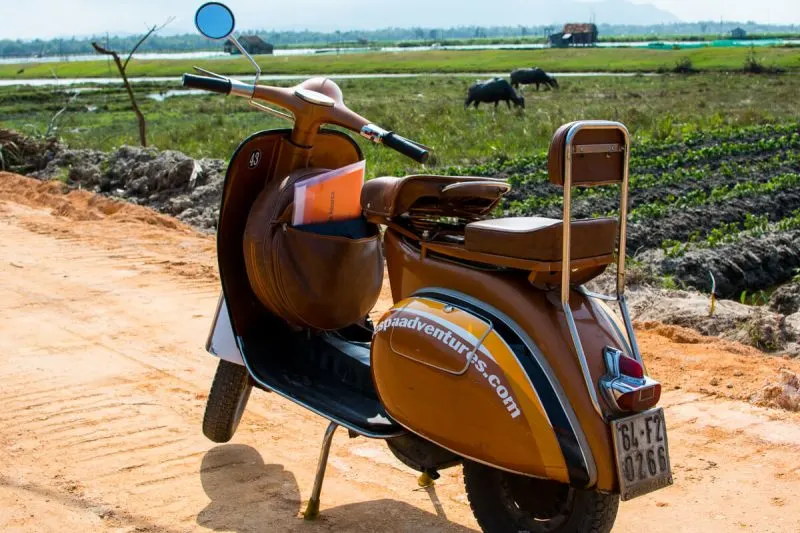 Get a Bespoke Suit Made by a Professional Tailor
Last but certainly not least, you can suit up like Barney Stinson and get a bespoke suit made in Hoi An for prices way lower than anywhere else in the world. And no, don't worry about the quality, I assure it's top notch my friends!!! Who said bespoke suits were only for the 1%?
Looking for the best tailor in Hoi An? Feel free to check out Vanda Tailors, a very ethical company with whom I had my bespoke suit made. Here's all you need to know about getting a bespoke suit in Hoi An without getting scammed!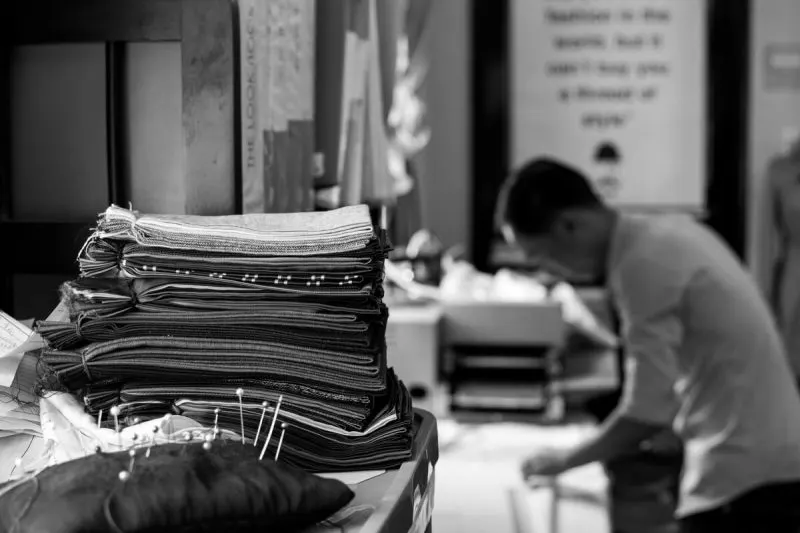 How to Get to Hoi An, Vietnam
Hoi An is basically the center of Vietnam and here is where travelers meet on their way to either the South or the North of the country given them plenty of opportunities to join some of the many interesting Vietnam tours that can be found in this wonderful land.
If you're going North (or if you're coming from there), I definitely recommend you renting a motorcycle to go through the Hai Van Pass, one of the most beautiful roads of Vietnam which connects Hue with Da Nang (from which Hoi An is just a few minutes away).
PS. If you're coming from abroad, you should know that the Da Nang airport is one of the only three airports in Vietnam (the other two being the ones at Ho Chi Minh City and Hanoi) that accept a Vietnam Visa on Arrival so plan accordingly.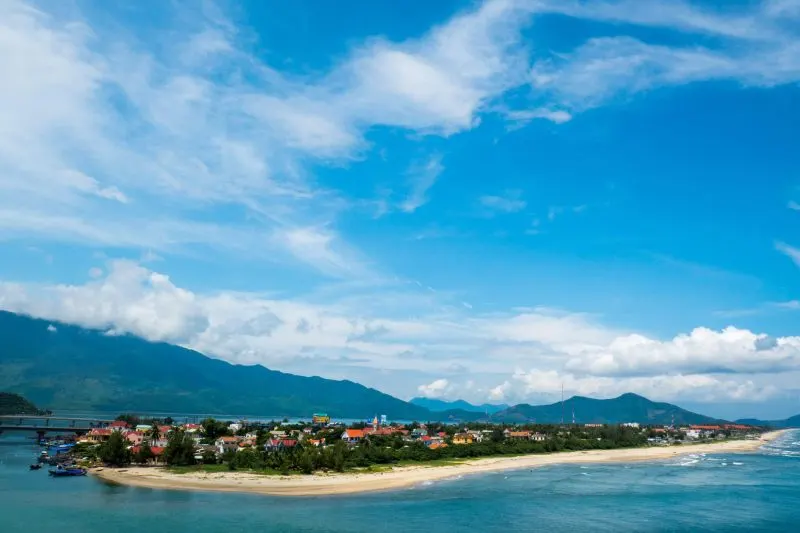 Where to Stay in Hoi An, Vietnam
Accommodation in Hoi An is mostly focused in the area surrounding the Historical Old Town or directly at the beach that is a few miles away.
Here's a list of my recommendations for all types of budget: Goda Boutique Hotel, Hotel Almanity Hoi An, Mango Garden Hoi An Homestay, Gia Bao Hoi An Backpackers.
I hope you have enjoyed this article about the top things to do in Hoi An, Vietnam. Don't forget to subscribe in order to get more awesome updates and tips straight to your e-mail!
Have you ever been to the countryside of Hoi An? Would you like to? Share your thoughts and let me know what you think!
Until next time, my friends!