An article about the best season to visit Switzerland. Is Switzerland better in the Sumer or in the Winter? Read to find out.
In the heart of Europe, you will find a small peaceful land unlike any other. A small peaceful land where mountains and lakes are common and yet they can still marvel all of your senses.
This small peaceful land is Switzerland and here's 12 photos that will make you fall in love with it.
Are you ready to behold the best mountains, lakes, waterfalls and sunsets of the Swiss Alps?
Switzerland, a small peaceful land of natural beauty
"Neutral like Switzerland" is probably the most well-known reference to the country in the minds of people all over the world. And well, when you visit Switzerland, the answer to that is blatantly obvious: why make war when you can just enjoy the natural beauty of your own country?
Switzerland is without any doubt, the most beautiful country that I have visited so far in terms of natural landscapes.
Here's a sneak peak of what to expect during your visit…
Amazing, uh? If you love nature, Switzerland is a natural choice for you to visit and since the distances are quite small, you can go anywhere in just a couple of hours thanks to the efficiency of the Swiss rail system.
Fancy some wine with chocolate and melted cheese? Then Switzerland will definitely amaze you with its culinary choices.
Trust me when I say that taking a boat trip in one of the lakes while savoring fondue is one of the coolest experiences in this side of the world!
Plus, nothing beats the joy of enjoying a glass of wine as the sun sets behind the snow-capped mountains of Switzerland.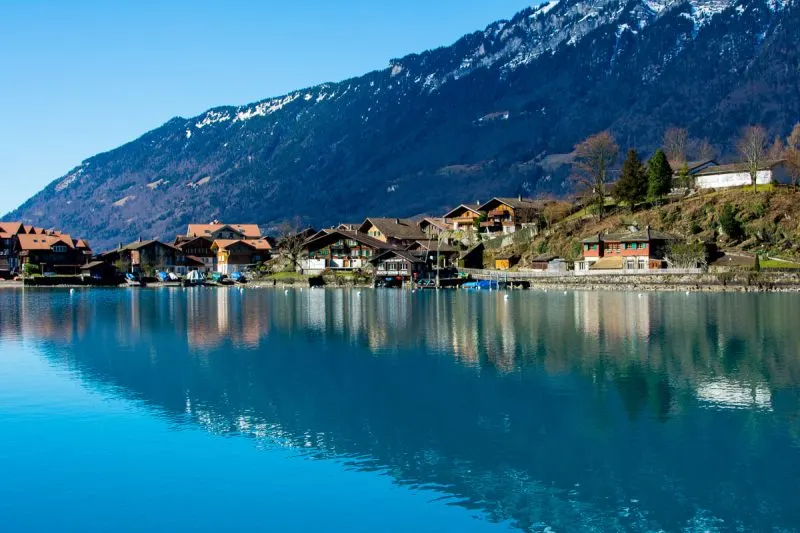 The Swiss Alps: Where to go in Switzerland
Mountains, lakes, rivers, waterfalls and much more awaits you in this small peaceful land located in the heart of Europe.
However, the problem with Switzerland is that it has way too many beautiful towns and regions so a traveler will have a hard time choosing which ones to prioritize:
"Where to go in the Swiss Alps region, Raphael?".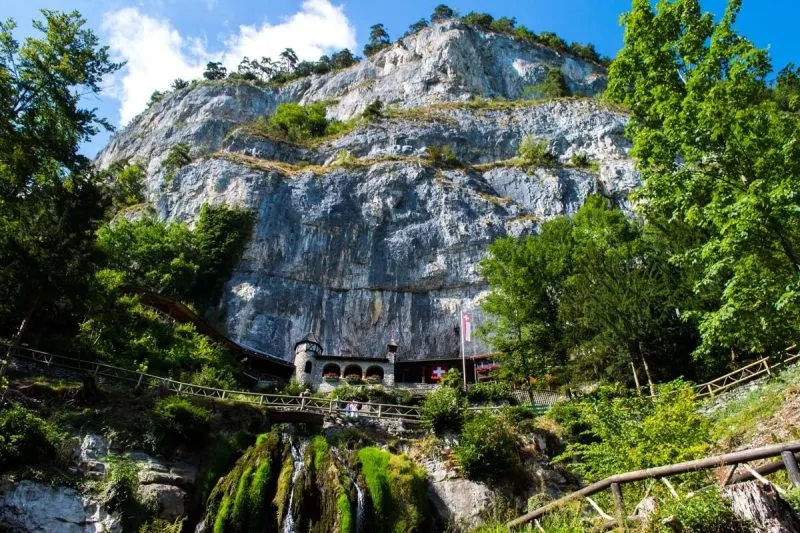 Well, during my latest journey, I focused on exploring the German speaking part of Switzerland using Zurich (check out the best things to do in Zurich here) as a base.
It is definitely hard to believe that mere two hours away from the buzz of the city you can actually find impressive landscapes such as these ones.
Can someone pinch me please?
No town or region in Switzerland is the same and each one of its 26 cantons (think of them as states) has its own unique charm.
This time I explored four of them (Zurich, Lucerne, Bern, and Valais) and two weeks was not nearly enough to explore all of their amazing sights!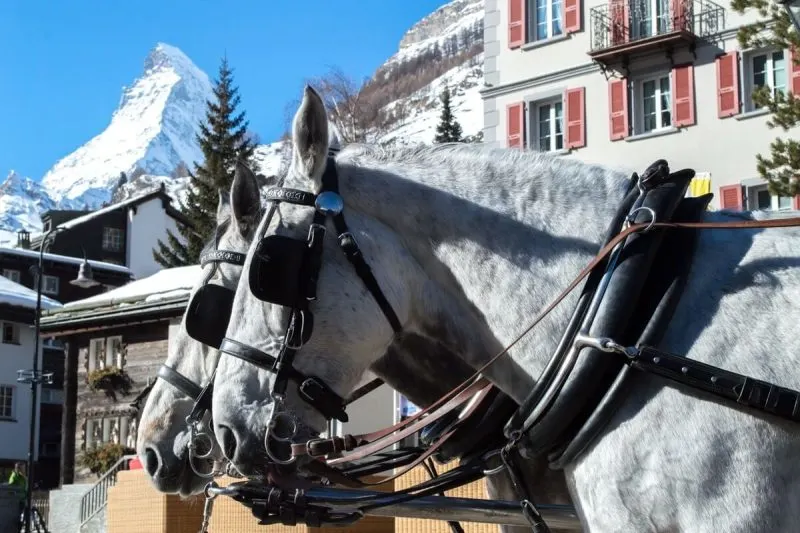 In fact, the canton of Bern (which includes Interlaken, my favourite Swiss town by far) is so big and diverse that it will take you at least one month to explore it all. Lakes, mountains, waterfalls and sunsets.
What's not to love about Switzerland?
Related: Check out the amazing Trek of Mont Blanc in France for more Alps Wonders!
Winter, Summer, Spring or Autumn? When to visit Switzerland?
If you ask me about the best time to visit Switzerland, I would say that you should at least try to do so in each one of its four seasons since that way you can watch how the nature will change its colors and how the mountains truly come to life.
Temperatures never get that cold in Switzerland so even in Winter you can still enjoy a picturesque boat ride in Lake Lucerne to explore the many little villages that surround it.
Don't you just love the way that man has found to co-exist with nature and with themselves? Seeing how people in Switzerland have managed to stay peaceful and still be one of the most successful nations in Earth sure brings me hope for the future of mankind.
I mean, who needs war when you have nature?
Practical information about Switzerland and the Alps
Switzerland is a fairly small country so no matter where you're based, you can just take a train ride and explore every single region of it.
For exploring the German speaking area of Switzerland, I would recommend basing yourself in either Zurich, Lucern, Interlaken or Bern and purchasing a rail pass to get unlimited train travel.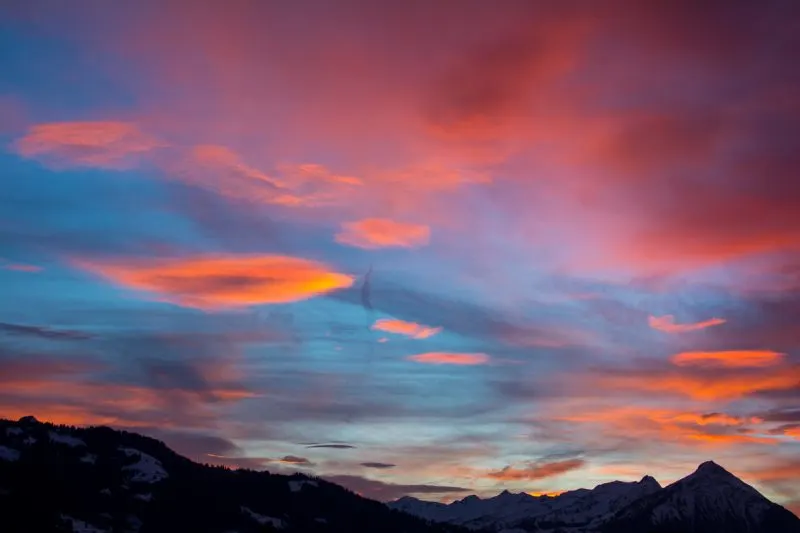 This time I based myself in Zurich and I took many day trips using my Eurail pass. Most boat companies are also included in the pass so you can enjoy Switzerland's many lakes without paying extra.
However, be warned that Switzerland has some private rail companies that are not included in the pass (such as the route Visp-Zermatt) so you'll have to pay extra for them.
Last but not least, don't forget to use our Booking.com Affiliate Link of Wonders for making hotel reservations.
Same price for you and a small pocket money commission for this website of yours.
Sweet deal, uh?
Have you ever been to the Swiss Alps? Would you like to? Share your thoughts and let me know what you think!!!
Until next time, my friends!