Hello, my dear friends. How have you been? This March I officially finished my epic winter two-month journey from Finland to Bosnia using my Eurail pass.
7000 kilometers, 80 hours, 20 trains, 9 countries and countless adventures later, I have now begun to reflect upon my experiences traveling with the Eurail pass and it's time the answer the question all of you have been asking me ever since this new journey began:
"Is the Eurail pass worth it, Raphael?" Well, here are all the Pros and Cons of traveling with an Eurail pass. Are you ready? All aboard!
Hold on! What's an Eurail Pass?
The Eurail Pass is the ultimate freedom ticket for train travel in Europe. It's basically a physical pass that allows unlimited train travel within certain days and/or months. All you have to do is just purchase a pass, write down the travel date and board a train to wherever your heart leads you.
As of March 2015, the company currently sells different types of passes, the most popular ones being the 15 travel days within a 2 months period and the 30-day unlimited continuous travel days.
Pretty groovy, uh?
You can also buy regional passes (example: BENELUX Pass for Belgium, Netherlands and Luxembourg) but you're better off buying the Global pass that allows you to travel to 28 countries in Europe (this pass can only be purchased by non-EU citizens. If you are an EU citizen, you need to purchase an Interail Pass).
Check out this awesome Belgium Itinerary if you're interested in exploring more of this wonderful country.
Last January, I was given a 15 days within 2 months Global pass by the friendly folks of Eurail for me to review. This was actually the second time I traveled with Eurail but before we weigh the Pros and Cons of the Eurail Pass I would like to share a story with you…
The story of 2012 Young Raphael.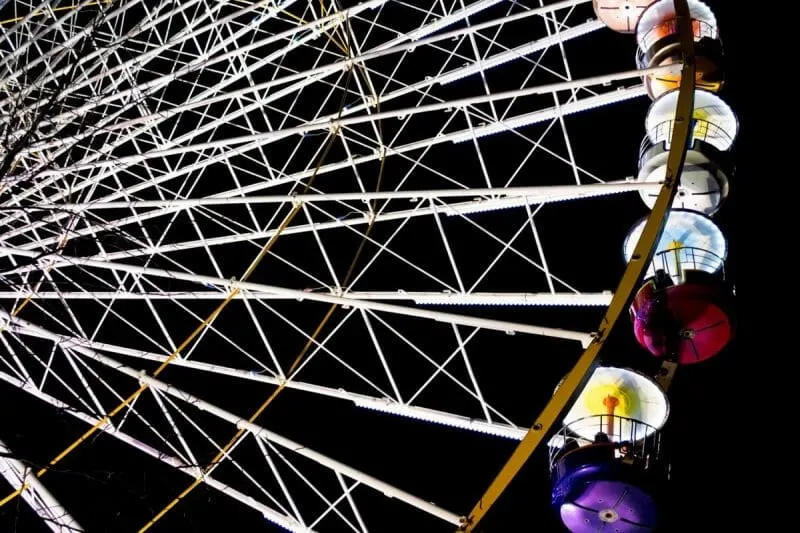 Flashback to 2012 and Young Raphael Alexander Zoren
"Are you 100% sure about this? One thousand Euros is a lot of money" the bank manager said to me. "I know it is. And I'm not so certain about my ability to pay it back…but I need this " I replied, with a gaze of determination in my eyes.
Truth be told, I never told exactly what the money of the student loan was for to the bank manager. I guess he assumed it was to pay for my rent in the kind of expensive town of Clermont-Ferrand where I was doing my Master in Management.
Heck, maybe he assumed that I needed the money for a family emergency, but the truth is that I needed the money in order to purchase an unlimited 3-month Eurail pass in order to travel in Europe during the summer of 2012.
For me, traveling was no longer just a far away possibility; it was now my life mission. My passion. My calling.
And yes, I know what you're thinking: "Getting a student loan to travel the world is not a smart decision, Raphael" but trust me when I say that it totally was (have you read my article about the 7 tips to travel more this 2015?).
Traveling allowed me to acquire a specific set of skills that have allowed me to earn income from anywhere in the world. In the end, I somehow managed to pay back the full loan at the beginning of 2013 and ever since I have been grateful for the decision I made in that cold morning when I showed up to the bank to get a student loan.
And to think that a constant life of travel started with a single train journey in Europe…
How to plan your epic European Journey with Eurail Pass
There are many different passes that Eurail is currently offering. This time Eurail gave me a 15 days within 2 months global pass to review. For a second class Eurail Pass it's going to cost you 583 Euros (if you're over 26, you need to purchase a 1st class Eurail pass priced at 894 Euros).
Using basic math, you will soon realize that the total daily price of the pass is 38.87 Euros for the 2nd class pass (583/15) and 59.6 Euros for the 1st class pass (894/15). This means that you need to maximize the value of each one of your 15 travel days in order to start saving potential money with your pass.
Train prices in Europe vary a lot from country to country and as a general rule of thumb, the further East from Germany that you travel, the cheaper and slower than the trains are. For example, the 8 hours train ride from Helsinki to Kemi is priced at 90 Euros while the 10 hours train ride from Kotor to Belgrade is priced at 20 Euros.
You need also to consider that some European trains require compulsory reservation from Eurail passholders and some even require you to pay a supplement. This is mostly common in Spain and France but other countries have some specific trains that require reservation as well. You can see the entire list here.
Speaking about France, you also need to pay attention to the fact that trains in France have a limitation regarding the number of passholders allowed per train and after a set number has been reached, the reservation will be now a flat fee of 18 Euros. This is usually only a problem during peak seasons.
For the duration of my entire journey in Finland, Sweden, Denmark, Germany, the Netherlands, Switzerland, Slovenia, Croatia and Bosnia I never once had to pay for reservation fees.
My preferred method for planning a Eurail journey while avoiding having to pay for reservation fees is to go to Deutsche Bahn website and search for trains that don't require a reservation by clicking the "All Without ICE" option.
The Pros and Cons of the Eurail Pass
In my opinion, the main PRO of the Eurail Pass is the liberty it offers you to explore Europe at your own pace. Didn't like Venice? Just hop on the next train and don't worry about it. Weather ruining your day in Prague? Just hop on the next train and don't worry about it. Got a crush in Interlaken that you're dying to visit once more? Just hop on the next train and don't worry about it.
Plus, there's no luggage fees in trains so you are free to travel with your guitar, pets, bicycles and even with your children. Most trains in Western, Northern and Central Europe also have electric plugs, free wi-fi and a dinning compartment.
The Eurail Pass also has some extra free perks in selected countries such as access to Business Lounges at train stations (Switzerland and Sweden for example) where you can get unlimited snacks and drinks. Even better is the fact that some of the best boat journeys in the Swiss Lakes are included for free during any of your travel days (click here for a list of all Eurail benefits by country).
Traveling in Switzerland with an Eurail Pass is probably the most amazing way to see all of the small villages of this wonderful country. Have you seen my photo essay about Switzerland's most beautiful landscapes?
So how about the main CON of the Eurail Pass? As of March 2015, it is a physical pass and not an electronic one. What does this means? Well, it basically means that carrying an Eurail Pass is the equivalent to carrying cash in your pocket and if you loose it, you're basically done.
As an alternative, you can buy a 14 Euros insurance and get refunded in case of theft and loss in order to cover your costs up to the maximum value of the pass.
An important aspect to consider before purchasing an Eurail Pass is that trains in Eastern, Central and South Europe are relatively cheap so if your journey *only* involves countries located in said area, you won't save much money with an Eurail pass and you'll probably be better by using point to point tickets.
Also, bear in mind that there are certain bus journeys included in the Eurail Pass for connections not currently available by rail. For example, Kemi, Finland to Lulea, Sweden. However, this doesn't apply to every single country. For example, there is no way to reach Dubrovnik with an Eurail Pass and you'll have to pay for a bus from either Mostar, Split or Kotor.
Nevertheless, the Eurail Pass is a very unique way to explore Europe and I wait with great anticipation for my third Eurail Journey and beyond. Are you also excited as well?
So, is the Eurail pass worth the money?
In a nutshell? YES, it definitely is…unless your journey involves *only* Eastern, Central and Southern Europe of course. Or France.
But other than those places, the Eurail Pass is one of the best ways to get to explore Europe mainly because of the ultimate freedom that it represents and the way it helps you to save money on Europe's most expensive trains.
Plus, nothing beats having the lifestyle of a worldly gentleman of wonders (even if it is only for a day!): Breakfast in Paris, lunch in Venice and dinner in Berlin. Isn't that a lifestyle worth investing money in?
In the end, I would say that even though the Eurail Pass is not the cheapest way to travel in Europe (budget flights with Ryanair, EasyJet, Norwegian and others take the crown here), it is definitely the most convenient, cost effective and eco-sustainable alternative for all types of travellers.
Have you ever traveled with an Eurail pass? Would you like to? How was your experience like? Share your thoughts and let me know what think!
Until next time, my friends!
Disclaimer: This article was brought to you in collaboration with Eurail. Be sure to check out their website for the latest special offers and discounts. What are you waiting for? Order your Eurail pass now and start your own epic European Train Journey!