Want to make your travel life easier? Check out the new features of the TEP Wireless device and enjoy my wonder friends.
If you follow this blog, you already know how much I love TEP Wireless (if you don't check out my TEP Wireless review where I tell you how TEP works and why you should get one).
It makes things so much easier, and now I never have to look around for local Sim cards, which sometimes can be a real pain.
But now there are even more reasons to rent a TEP device. Check them out!!!
You Can Now Upgrade to 4G
When I first started using TEP, it was already a pretty good speed. I could even stream a few Netflix episodes during a bus ride (although the selection was limited since I wasn't using a Netflix VPN back then)! But now TEP also offers 4G which makes it faster than ever. Make sure you order a 4G Teppy if you want to use it!
For now 4G is only available to selected countries (I wasn't able to use it in Mexico unfortunately), but they plan to expand the number of countries soon.
Now you can have 4G service in:
Asia: China, Hong Kong, Indonesia, Japan, Malaysia, Singapore, South Korea, Taiwan, Thailand, Israel.
Europe: Albania, Austria, Belgium, Bulgaria, Croatia, Cyprus, Czech Republic, Denmark, Estonia, Finland, France, Germany, Gibraltar, Greece, Hungary, Iceland, Ireland, Isle of Man, Italy, Latvia, Liechtenstein, Lithuania, Luxembourg, Malta, Monaco, Netherlands, Norway, Poland, Portugal, Romania, Russia, San Marino, Slovakia, Slovenia, Spain, Sweden, Switzerland, Turkey , UK, Vatican City.
Others: Australia, USA, Martinique, Guadeloupe, Moyotte Island, Reunion.
Calling and Sending Texts Abroad Has Never Been Cheaper
Why do I need another service for phone calls when I can use the old dear Skype? Well, what if I told you that I found a way to save even more money?
When I recently upgraded to the new 4G TEP, I didn't know that now it comes with the useful TEP+ Call & Messaging app (see all of TEP New Travel Extras here) and it was a great surprise.
You simply add credit via the app (you can pay as you go or buy a bundle) and call or text any country. The prices are super low. for example, calling back to Mexico costs me $0.02/minute to landlines, $0.04 to cell phones, and $0.044 per SMS.
Also, if you are traveling with other friends who have Tep and you get separated, you can call, text, or video chat with each other for free.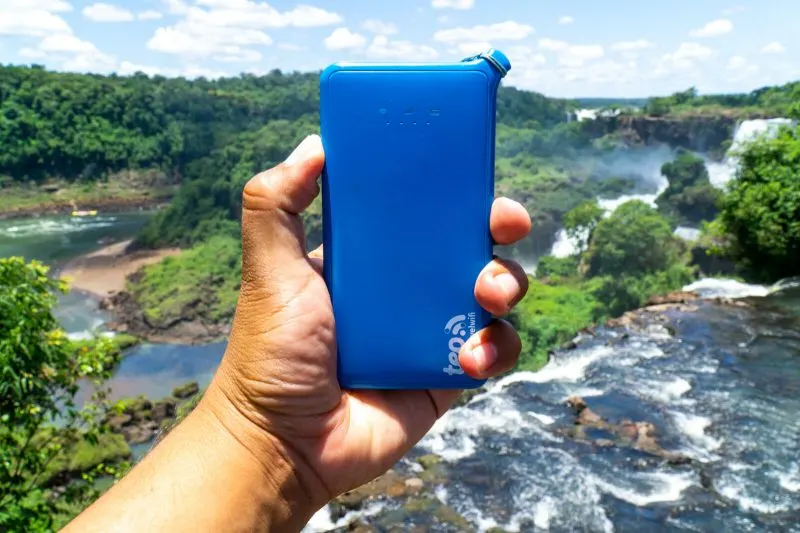 You Can Have Unique Recommendations From Locals
How many times you arrived to a new, foreign destinations and you wished you had a local friend who could recommend you the best restaurants, how to move around the city, the best events in town… I for sure have. Not always you have the luxury of staying somewhere with a friendly receptionist!
When you choose to rent a TEP device, you pretty much have a new local friend in your pocket that you can reach out to via the TEP+ app or WhatsApp. You will be assigned to a local concierge in every city you go where the service is available and you can ask him/her questions and recommendations about your destination.
The service is free and is available every day from 9am to 8 pm in more than 160 cities around the world. Quirky little cafes to work from? Check! The craziest parties in town? Check!
Your local concierge can even make appointments and reserve restaurants for you, so your Girl of Wonders will be amazingly impressed yo!
Are Your Parents Worried About Your Safety? Problem Solved!
I grew up with a Mexican mom, and let me tell you: Mexican mothers are super crazy overprotective. Every time I used to go out, I was bombarded with a million different questions. Where are you going? Who is with you? What time are you coming home? … even at the age of 26.
Mexican moms are over the top, but I'm pretty sure they are not the only protective ones in the world. If your family or significant other is worried about you traveling the world, there's a new service (for free!) that will give them some peace of mind.
And to you, if you feel like you're going to do something that is not 100% safe… I'm not saying you should, but we all know it happens!
Kitestring is a safety app is a safety app that alerts your contacts if you don't check in. You set a timer, choose an emergency contact, and write an alert text that will be sent to your chosen contact if you don't check in by the set time (which means replying to a text by Kitestring).
Easy, uh? Kitestring is available for free with any TEP rental; it can be accessed via the TEP+ app or by SMS.
And yes, in case you decide that TEP Wireless is the best option for you, feel free to use this discount code to get 15% off: Journeywonders.
Pretty cool new features, uh?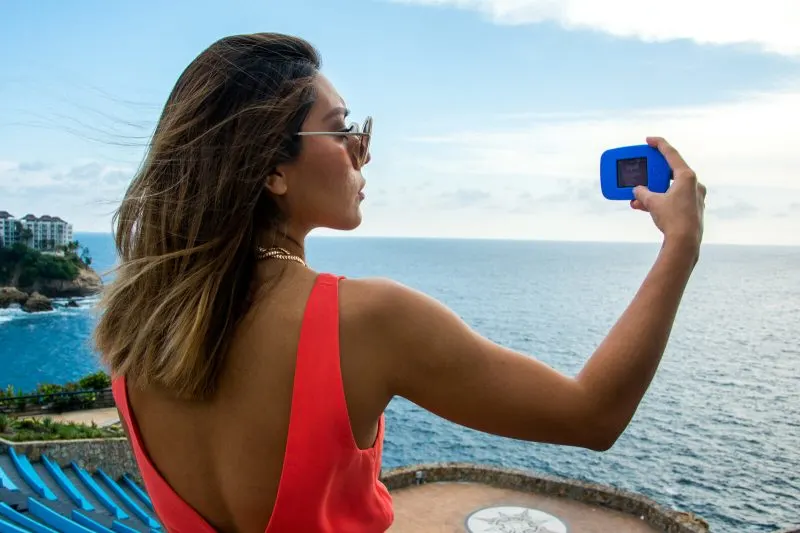 I hope you have enjoyed this follow up to my review of the TEP Wireless Device. Don't forget to subscribe in order to get more awesome updates and tips straight to your e-mail!
Have you ever used a Mobile Wi-Fi Hotspot? Would you like to? What was your experience like? Share your thoughts and let me know what you think!
Disclaimer: This article was brought to you in collaboration with TEP Wireless. Some of the links in this article are affiliate links. All opinions are my own.
Until next time, my friends!