Read all about the best things to do and see in Paracas including the Islas Ballestas, Huacachina Oasis, Paracas Reserve, and much more!
The beach town of Paracas is a place like no other in Peru. Usually, beach towns are just for partying and relaxing but Paracas has many more things to do and see, so you need at least a couple of days here to explore it all.
Are you ready to explore the many wonders that Paracas has to offer? I hope you're ready to meet penguins, eat cebiche, and explore some of the world's most unexpected landscapes in this list of the best things to do and see in Paracas my friends!
The 7 Best Things to Do and See in Paracas
Explore the Paracas National Reserve
The Paracas National Reserve covers an area of 335000 hectares and is one of the many mind-blowing places you will experience during your Peruvian journey.
Whether you prefer to explore by car, bus (free tour available thanks to Peru Hop) or by bicycle, you definitely should spend at least 2 hours in this beautiful reserve.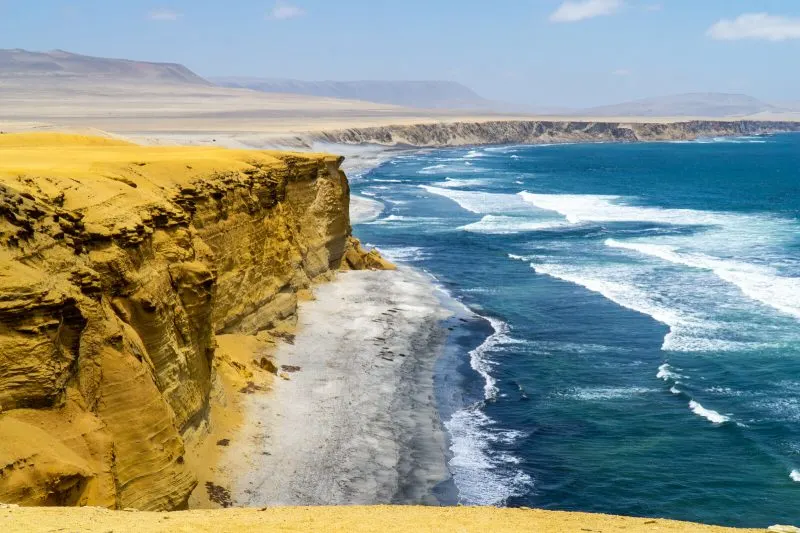 Sail to Islas Ballestas, the Poor Man's Galapagos
Labelled by Peruvians themselves as the Poor Man's Galapagos, the Islas Ballestas contain some very unique wildlife such as sea lions and penguins. Yes, penguins in Peru's hot weather. Talk about strange animal encounters, huh?
A tour to the Islas Ballestas from Paracas will set you back between 10 to 20 USD depending on your haggling skills. It lasts about 2 hours and be prepared for a really bumpy boat, my friends!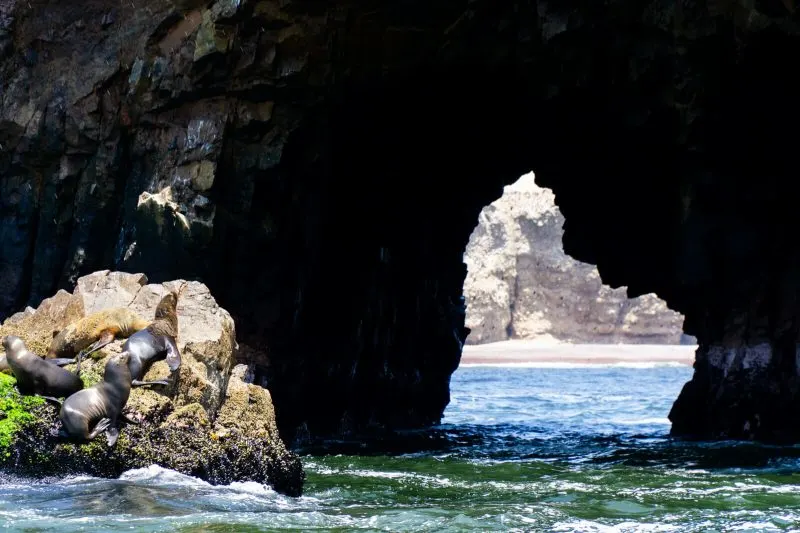 Enjoy an Unforgettable Sunset of Wonders
Because of its blessed location in the West coast of Peru, Paracas is home to some truly impressive sunsets of wonders.
The best part? You don't have to walk or hike to experience it. Just go to the nearest beach and enjoy this majestic spectacle of nature!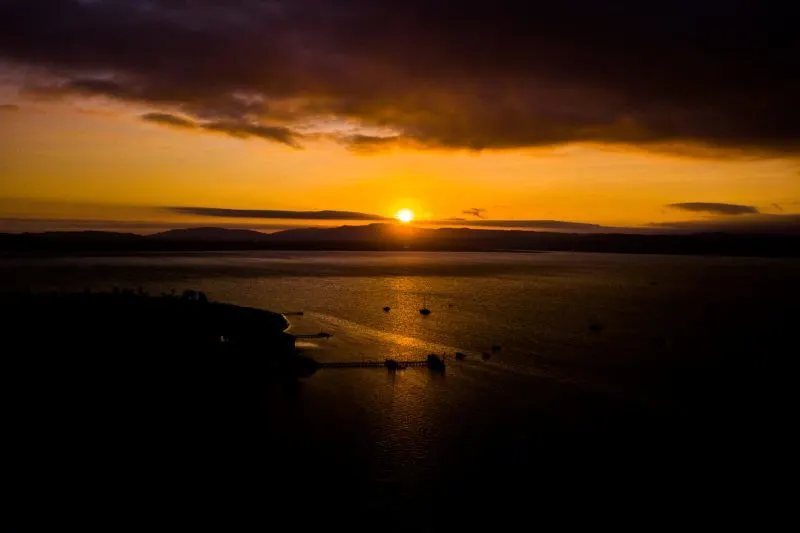 Be Eco Friendly and Help Clean Up the Beach
In recent times, it has become a trend for travelers and businesses alike to launch green initiatives to clean up the polluted beaches of travel destinations (such as Bali, Koh Tao, etc…), including Paracas.
Next time you visit Paracas, be sure to drop by Kokopelli Hostel and ask when their next beach cleaning activity will take place.
If you're a good lad you might even get a free pisco sour afterward!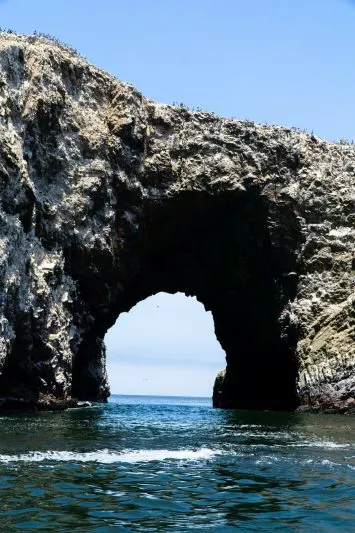 Take a Day Trip to Huacachina and Sandboard in the Desert
Located less than one hour away from Paracas, you shall find the Desert Oasis of Huacachina where you can sandboard and ride a bumpy buggy. Wait…Peru has a desert? You better believe it my wonder friends!
Huacachina is truly a paradise well hidden between the desert dunes. Stay tuned for a future article in Journey Wonders about the best day trip to Huacachina from Paracas!
Eat Cebiche and Enjoy the Best Peruvian Seafood
Peruvian food is well known for its amazing taste, great diversity and amazing quality. Lomo saltado, aji de gallina, cuy asado, alpaca steak and more are just some of the many culinary wonders that Peru has to offer.
My best suggestion for Paracas? Try out the Cebiche (not to be confused with the Mexican Ceviche), an incredible seafood dish that consists of raw fish marinated in citrus juices with some extra add-ons such as corn, sweet potato, and avocado.
Relax at Playa la Mina and Get a Tan of Wonders
Paracas has a beach that stretches all around the town's many hostels, bars and restaurants. However, the best beaches, such as the Red Beach and Playa La Mina, are found inside of the Paracas National Reserve itself.
Playa La Mina is, without any doubt, THE best beach you can find in all of Paracas. Sure, the water might be a little bit too cold at times but the color of the water and quality of the sand sure make up for it. Who's ready for a tan of wonders?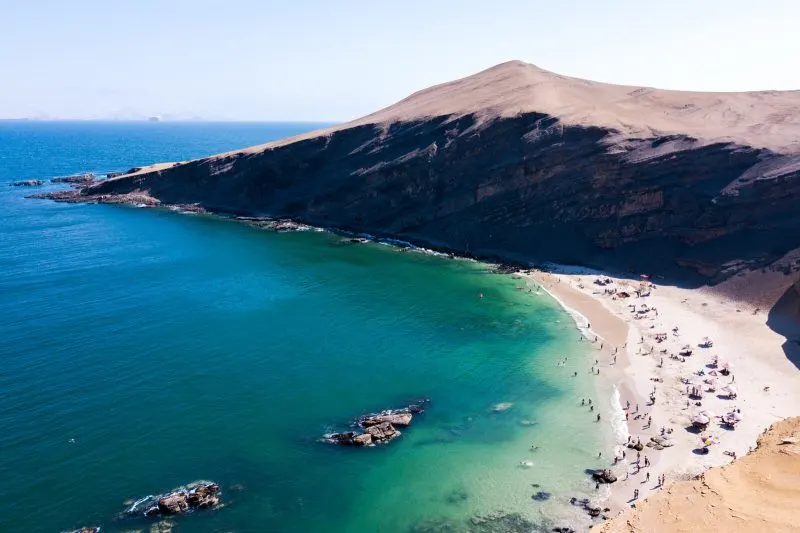 How to Get to Paracas from Lima
From Lima, capital of Peru, Paracas is only 3 hours away, making it the perfect weekend escape from the hustle and bustle of the city. Daily, you shall find many frequent bus companies departing from Lima to Paracas such as Cruz del Sur.
Alternatively, you can travel with Peru Hop, a very fun and flexible way of traveling in Peru. They offer many routes of which Lima to Cuzco (via Paracas, Huacachina, Nazca, Arequipa, and Puno) is the most popular one by far.
Other than providing transportation, Peru Hop also includes many free activities such as a tour of the Paracas National Reserve, a visit to the Nazca lines lookout, among many others. Don't be a typical tourist …. enjoy traveling with Peru Hop!
Where to Stay in Paracas, Peru
During my most recent stay in Paracas (November 2019), I was kindly hosted at the Kokopelli Hostel, the number one party hostel of all of Paracas.
Featuring beach front access, a bar, a pool and many hammocks, this hostel is the perfect choice for those wanting some beach time!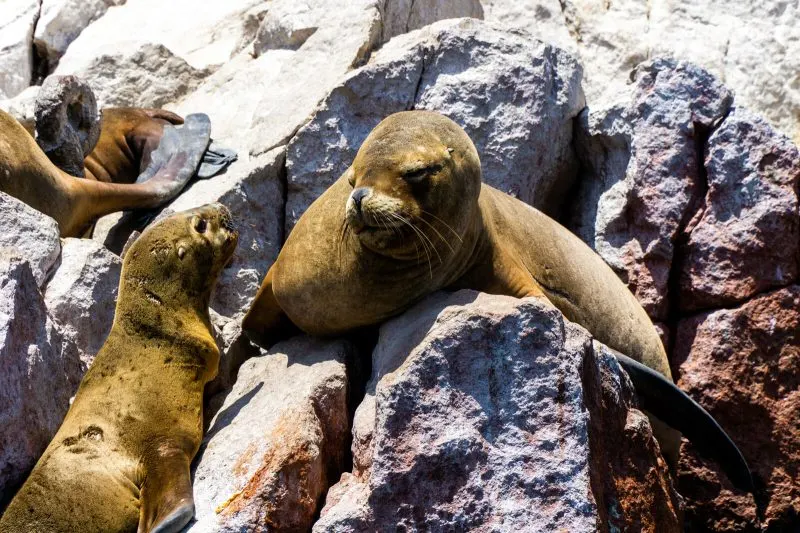 I hope you have enjoyed this article about the best things to do and see in Paracas, Peru. Don't forget to subscribe in order to get more awesome updates and tips straight to your e-mail!
Have you ever visited Paracas? Would you like to? What were some of your favorite things to do and see in Paracas? Share your thoughts and let me know what you think?
Until next time, my friends!!!