Mexico is a land full of extremes. From mountains to deserts, rainforests to beaches, Mexico has it all. It's also one of the most beautiful countries in the world, and it makes for some amazing photographs.
This makes people wonder "Can you fly a drone in Mexico?" so we asked Josh from A Backpacker's World to find out and create a complete guide to flying a drone over this breathtaking country.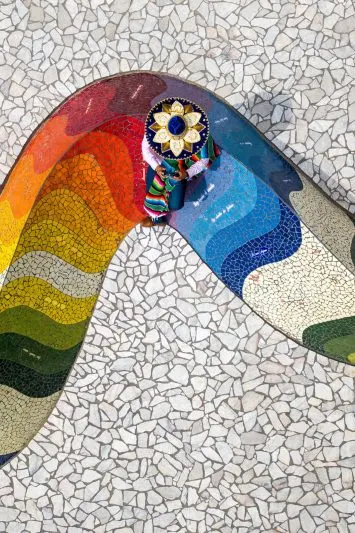 So, Can You Fly a Drone in Mexico?
To give you a quick answer, yes! You are allowed to fly a drone in Mexico (if you are a Mexican citizen), assuming you follow the rules and regulations required to do so, we will go over these later in the guide.
This is excellent news for anyone in Mexico with a drone. Being able to capture the beauty of the landscapes and terrains, or the cities and people on a drone is an unmissable opportunity. Just look at how amazing the footage turns out…
Getting Your Drone into Mexico
Unfortunately, if you are not a Mexican citizen, you will not be able to fly your drone in Mexico. As per the Agencia Federal de Aviación Civil (AFAC) only a Mexican citizen can register and request flight permits in Mexican airspace.
Unfortunately, Mexico's drone laws seem pretty outdated and are quite grey in what they actually mean. Some sources imply that you can import a drone to Mexico as a foreigner, other sources state that you can't.
It's not worth the risk, so do not try to bring a drone on holiday to Mexico.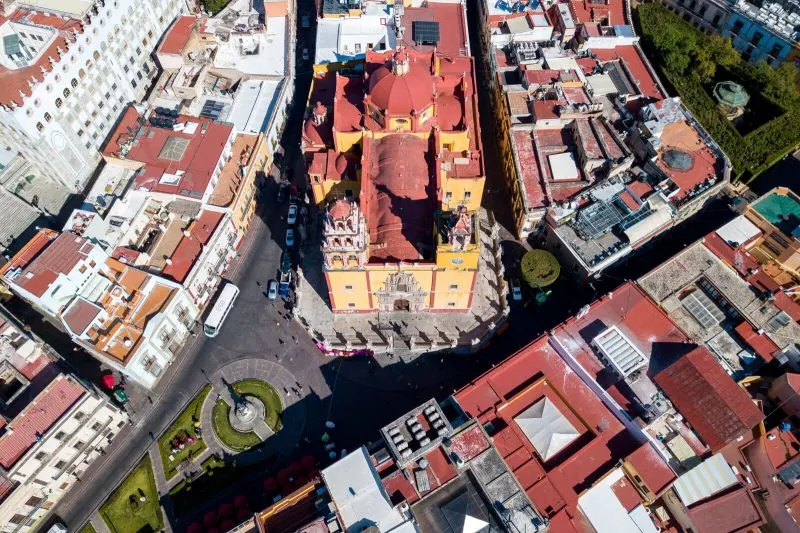 Do you need a license to fly your drone in Mexico?
If you are a Mexican citizen and you want to fly a drone, you must have a registration from the government along with a license to fly. You can apply for these by clicking here. Registration requires an official ID proving Mexican citizenship, and a high school diploma and you must be over 18.
Drones under 250 grams (about 0.5 pounds) do not need to be registered. However, you still cannot fly these drones if you are not a Mexican citizen.
The reason for Mexico's strict laws on drone flying is unknown, they could be simply lacking modern laws, or they could be trying to limit the number of drones in the sky.
This preserves the natural beauty of Mexico, as there are many instances around the world of wreckless drone use damaging landscapes and historic buildings. Regardless, if you are not a Mexican citizen, you won't be flying a drone here any time soon.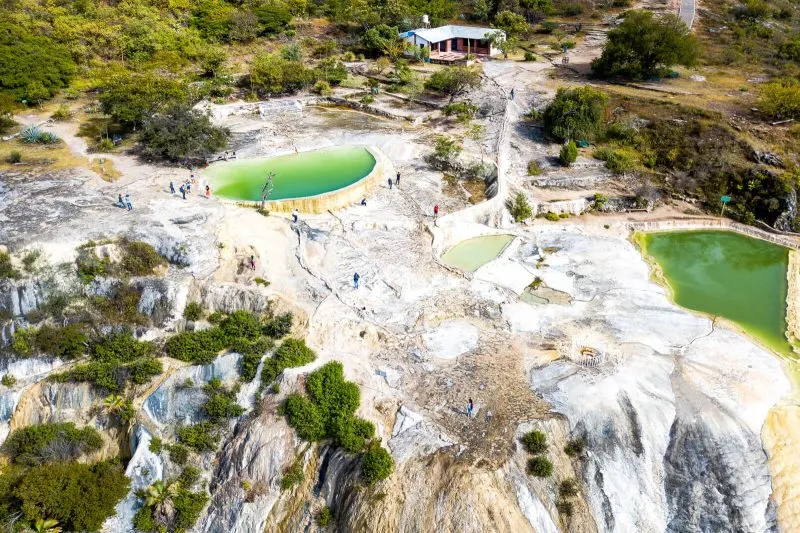 Rules for Flying a Drone in Mexico
Once you have your registration and license, you can avail yourself of the opportunity to fly a drone in Mexico. As always, there are rules to follow when doing so. You should be familiar with these rules, as breaking them can lead to hefty fines, and jail time depending on the severity of your breach.
The most important rules to know are:
Do not fly above 400 feet (about 120 meters)
Do not fly over crowds of people
Do not fly over animals, for example, zoos
You must remain in direct line of sight of your drone
You can only fly in daylight and in good weather conditions
Drones cannot drop objects which harm other people, properties, or vehicles
You must not fly near aerodromes, prisons, police stations, etc. Do not fly near any areas of sensitivity.
This should be common sense for a drone owner. If you are in doubt if it is an area of sensitivity, it is better to be safe than sorry.
On top of these rules, you are also not allowed to fly near historical sites. This includes Chichen Itza, Uxmal, Monte Alban, and others.
You cannot fly at these premises, without prior permission. This should be obtained through the AFAC, however, in some cases, you can do so through the site directly. It's always recommended to obtain permission from the AFAC though.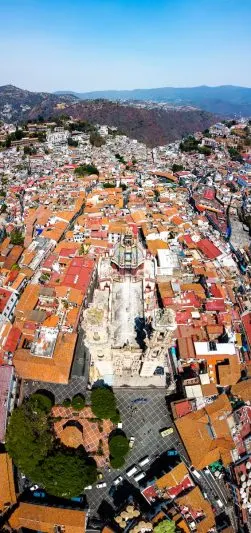 Best Places to Fly a Drone in Mexico
Unsurprisingly, there is no official map of where you can and can't fly your drone issued by the AFAC. There are some areas that have signs saying "no drone zone" which you should obviously obey. If you are in need of ideas about where to fly your drone in Mexico, here are our top 3 spots!
Best Places to Fly a Drone in Mexico #01: Cancun & Riviera Maya
Cancun creates the most stereotypical drone footage, but in a good way. The blue sea waves with the yellow sandy beaches create some shots that look like they're stock footage.
It's one of the best places you can fly a drone in Mexico, that's for sure!
Best Places to Fly a Drone in Mexico #02: Cholula and other Pueblos Magicos
Tulum is a great place to fly your drone due to the close proximity of the green trees to the blue sea. They contrast so well, making for some really magnificent drone footage.
Take a look for yourself!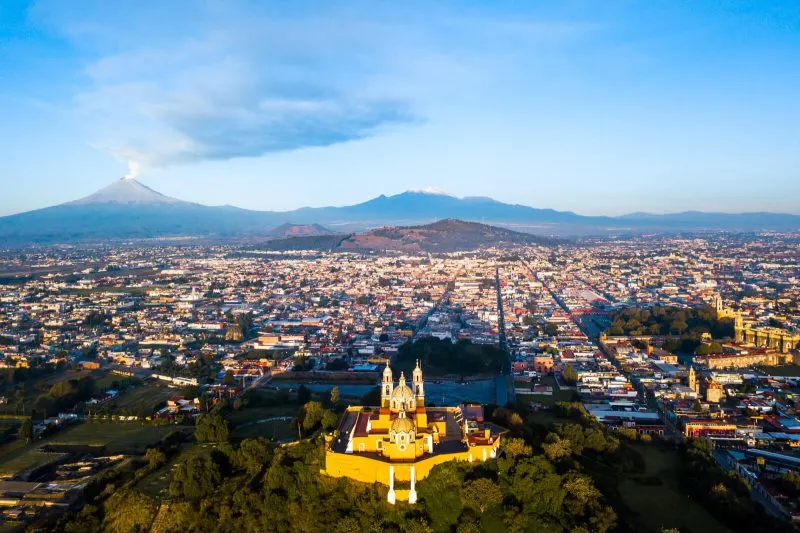 Best Places to Fly a Drone in Mexico #03: Mexico City & Teotihuacan
There's nothing quite like capturing cities on a drone, and the Mexican capital is no different. Particularly at night time, the skyline looks amazing on a drone.
If you are a fan of city content, this is the place to be!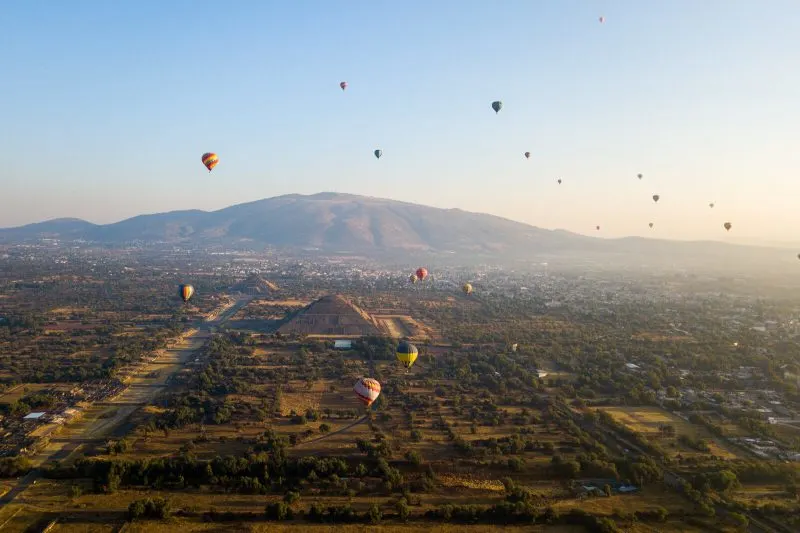 Can you fly a drone in Mexico: Wrap Up
And that's a wrap! Thank you for reading our guide to "Can you fly a drone in Mexico?" Hopefully, you leave feeling confident about the rules, licenses, and registrations required to fly a drone in the most beautiful country in the world.
If you don't have a drone, don't worry, Mexico can still be enjoyed without a drone and there are endless opportunities to take photos on your phone or camera. So get out there and start exploring Mexico!
This post was written by Josh Band from A Backpacker's World. Josh loves to write about the Banana Pancake Trail and other popular backpacking routes around the world. Who doesn't love budget traveling, right?!