Read all about the best tips to plan your Cancun vacation including how to choose the best Cancun hotel and more.
Cancun is one of the most popular destinations for travelers these days and I get plenty of messages asking me for tips in regards to how to make the most of your time in Cancun.
Recently, the kind folks at Barcelo Occidental Tucancun asked me to write about the best Cancun Vacation Tips, and here are some of my best suggestions.
Enjoy my wonder friends and get ready for some wonders!
The 5 Best Tips to Plan Your Cancun Vacation
Get Ready to Sweat During Your Cancun Vacation. A Lot
I kid you not, Cancun is HOT. Extremely hot. Insanely hot. It's so hot that you'll be drinking liters and liters of water everyday.
Be ready to expect temperatures of close to 100 Fahrenheit (about 38 Celsius) so pack accordingly and leave the scarfs and sweaters at home.
Make sure to always stay hydrated and wear sunscreen to avoid having a heatstroke during your Cancun vacation, my friends!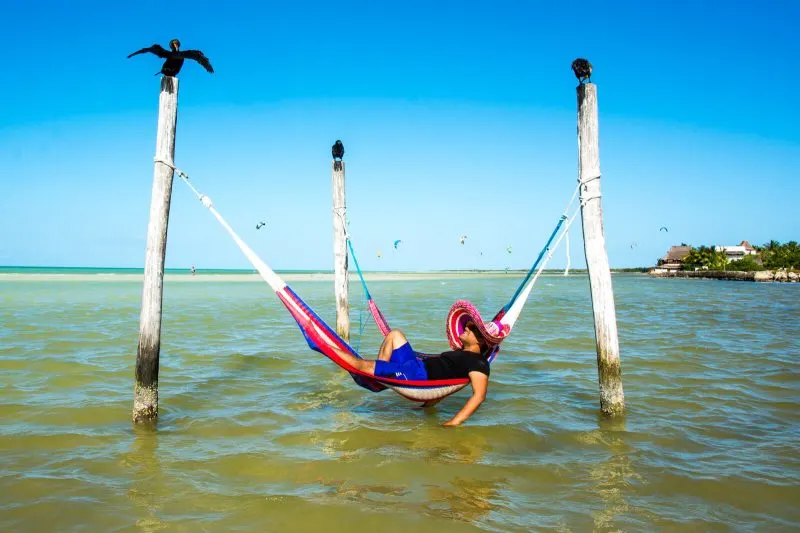 Choose the Right Hotel for Your Cancun Vacation
Contrary to popular belief, Cancun is a HUGE city home to over 800,000 people. However, most visitors will focus on the Hotel Zone, the Zona Hotelera which is where the beautiful white sand beaches, the nightclubs, and the resorts are located.
Choosing a beachfront hotel, such as the Barcelo Hotel Tucancun is a must when staying in the Zona Hotelera. Having access to the beach is a must to simply relax and enjoy your Cancun vacation to the fullest.
Prices start at 160 USD for a room for 2 in an all-inclusive plan so be sure to snatch an offer and have the best vacation of your lifetime. Raise your hand if you want margaritas and tacos 24/7 !!!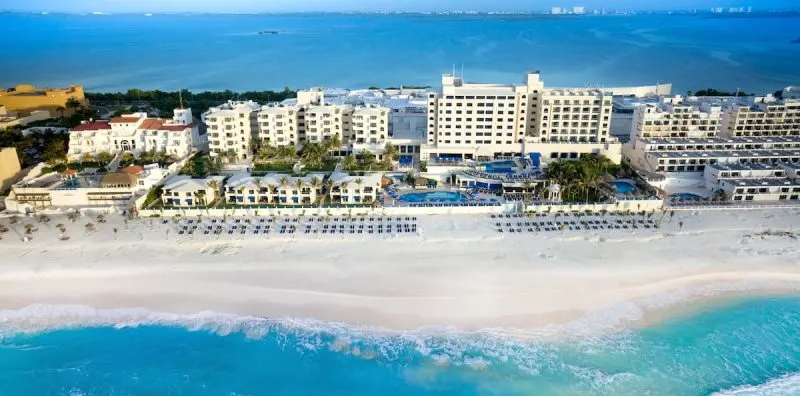 Plan Your Riviera Maya Day Trips from Cancun
The Riviera Maya is a very wonderful destination and many travelers use Cancun as their base to explore this beautiful region of Mexico.
However, don't be fooled by how close things look on the map. The Chichen Itza Pyramid isn't exactly next to Cancun but rather it is located three hours away by car.
Likewise, the Mayan Ruins of Tulum are two hours away by car…in a completely different direction.
Check out this article I wrote about the 13 Wonderful Things to do And See in the Riviera Maya to learn more and plan your Cancun vacation accordingly.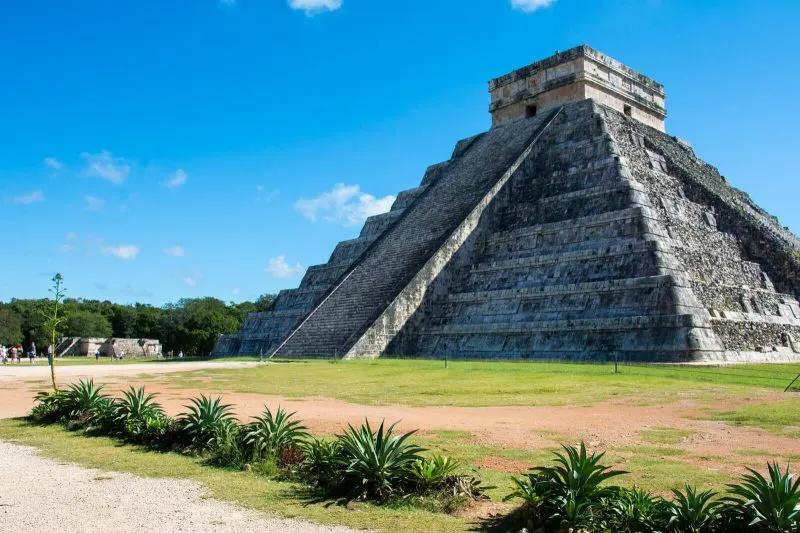 Exchange your USD at Cancun Airport or Take Out MXN at the ATM
Exchanging money in Mexico is extremely easy and you can safely do it in most banks and also at the airport free of commissions. Read more about Currency Exchange Tips here.
That being said, the exchange rates might not always be the best one so my best advice is to simply take out MXN (Mexican Pesos) at the ATMs that are located at the airport.
1 USD is about 20 MXN as of 2021 with some small fluctuations. 20 MXN can you buy an order of 3 small tacos in Cancun so not a bad deal at all. You can check the current USD to MXN exchange rate here.
Have Fun in Your Cancun Vacation And Remember to be Responsible
Cancun is like Las Vegas of Mexico when it comes to excesses and having common sense is always advised. Don't do anything in your Cancun vacation that you wouldn't do back home.
Sure, having a margarita by the beach is a dream but remember to always be responsible when swimming after a few drinks.
Also, be very mindful of the local people of Cancun and don't do anything that might end up offending them like entering a Church in a bikini (yes, I have seen it with my own eyes).
Without much further to add, I wish you enjoy your amazing Cancun vacation of wonders my friends!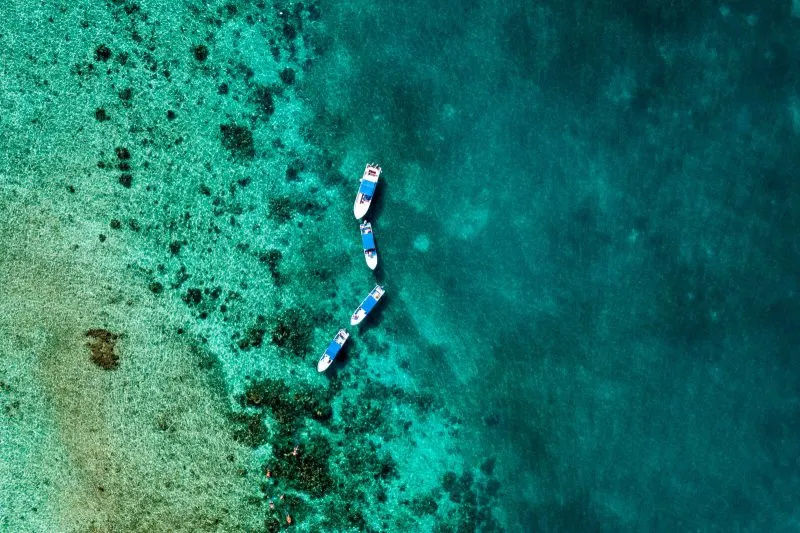 I hope you have enjoyed this article about the best tips for your Cancun vacation. Don't forget to subscribe in order to get more awesome updates and tips straight to your e-mail.
Have you ever been to Cancun? Would you like to? What were some of your favorite tips for a Cancun vacation? Share your thoughts and let me know what you think.
Until next time!