Is Japan expensive? Read here all about the myths and facts of how expensive it is to travel to Japan as well as some of my best Japan on a budget tips my friends!
When I told a friend of mine the name of my next destination on my Asian journey, his response was priceless: "You're going to Japan? I give up, you're definitely rich and you're hiding it from us!!!"
As I assured him that I'm far from being wealthy, he asked me how big was my budget for the latest stop of my travels. The answer shocked him.
Here's a little breakdown of how inexpensive traveling in Japan is and how you can do it with less than 50 USD a day!
Accommodation & Transportation in Japan
When compared to South East Asia and China, accommodation in Japan is as expensive as European or American capitals and yet, it is not so far out of the reach of the average backpacker like me. A private 2 person room in a centric area can set you back 100 USD while a bed in a hostel ranges from 20 to 30 USD.
I stayed with my mother in a traditional house in the Gion district of Kyoto, this hotel/hostel is run by a former Geisha so, the moment I knew about it, I knew I had to book it. Unfortunately, the traditional no-furniture Japanese rooms were occupied so we ended up staying in the shared dorms. The price was 25 USD. For the record, hostels at Paris are way more expensive than this.
Budget for accommodation: 25 USD a day.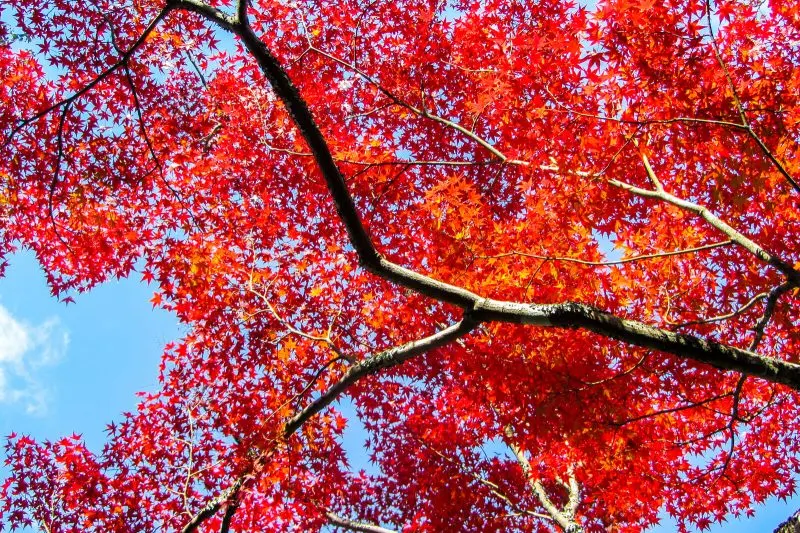 When it comes to transport, Taxis are, surprisingly not extremely expensive as in London. A 10 minutes ride between the central train station in Kyoto and our hotel at Gion costed us about 10 USD. Travel between cities of the same region can be done by local trains at a fairly cheap price.
The fare of going from Kyoto to Osaka is about 7 USD one-way. Fares are determined by the distances so, in order to avoid headaches, it is advisable to obtain a rechargeable ICOCA card and let the system worry about how much you have to pay from one station to the other.
On an average day (that is, traveling within one city), you will probably end up taking the subway/train at least three or four times. A local ride is about 2 to 3 USD. Again, London is way more expensive than this.
The only bad thing about traveling within the city is that there are many different local companies and in order to catch a connection you have to get out of the station and get in to the other one, so they count as two separate fares.
If you want to travel to cities of other regions, let's say, a trip between Kyoto and Tokyo, things get really expensive (the bullet train costs about 120 USD one-way!). My best advice is that in theses cases, you get the overnight bus, since you'll end up saving money in accommodation.
However, if you're short on time, I would recommend that you focus all your time and energy in one region and just enjoy the polite and relaxing lifestyle of the Japanese. I have to admit that after all of the hassle of India, China and South East Asia, Japan felt like a one-week long spa session.
Budget for Transportation: 5 USD daily for traveling within the city + extra 10 USD for day trips to Osaka/Nara.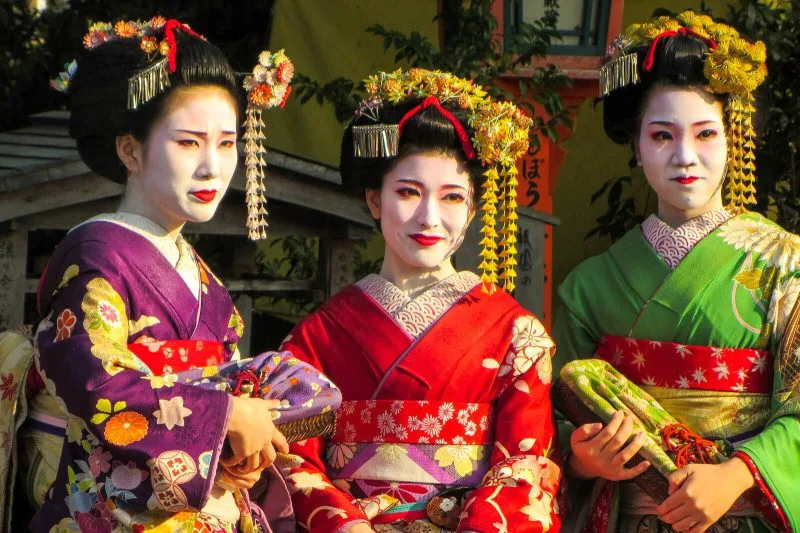 Eating and drinking in Japan
I've never been a big fan of having picnics while traveling and yet, this becomes a necessity in Japan. Eating out at restaurants IS expensive. Eating snack food on the street IS expensive. Heck, even a Happy Meal at McDonald's IS expensive.
So what did I do? Buy a bento box (a mix of rice, chicken, noodles and eggs) at a local convenience store (more often than not at a 7/11) for only 4 USD and share it between my mother and I. We often had our brunch picnic in a lovely park next to an interesting turtle bridge or in the local train to Osaka or Nara.
When it comes to dinning, the best answer is the pizza buffets where you can eat all you want for only 7 USD. We actually only went once since we couldn't stop eating snacks on the way from one temple to the other so we were always full by dinner time. Seriously, Japanese snacks are amazing!!!
If you are, however, in a very tight budget, the best answer is to go to a very crowded touristy street, such as the one leading to Kiyomizu-dera and enter to the shops that sell what seems to be a flour tortilla with chocolate/soy/green tea sauce. Almost all of them offer free samples to the potential buyers. Some even offer green tea to drink. And no, you are not pressured into buying, trust me.
Last but not least, if you truly NEED to drink alcohol in Japan, you should buy it at supermarkets since the taxes for alcoholic beverages are insane around here.
Budget for eating and drinking: 10 USD per person.
Attractions in Kyoto, Japan
This is when the main difference between styles of traveling plays a major role. If you want to visit every single temple in Kyoto and its surrounding area, you WILL go broke.
Entrance fees range from 3 to 6 USD for the most important temples/castles. This might not sound much but consider that it takes one to two hours to fully explore each sight and that they are diverse enough that you might want to see them all.
I limited myself to the most significant and emblematic temples of Kyoto (Kiyomizu-Dera, Kennin-Ji, Kinkaku-ji, Ryoan-ji and Ginkaku-ji) as well as the Nijo Castle and spread them out in one week.
That way, not only I avoided the so-called Temple burn but I also saved money to buy a souvenir or two.
If you're tired of temples in Kyoto you can opt for a day trip to Arashiyama, a district in west Kyoto, where you can visit a bamboo forest (free of charge!) as well as visit the Japanese Snow Monkeys at their mountain (5 USD plus food!).
Another good idea is to visit the Inari Shrine (free of charge!) and marvel at the endless red gates.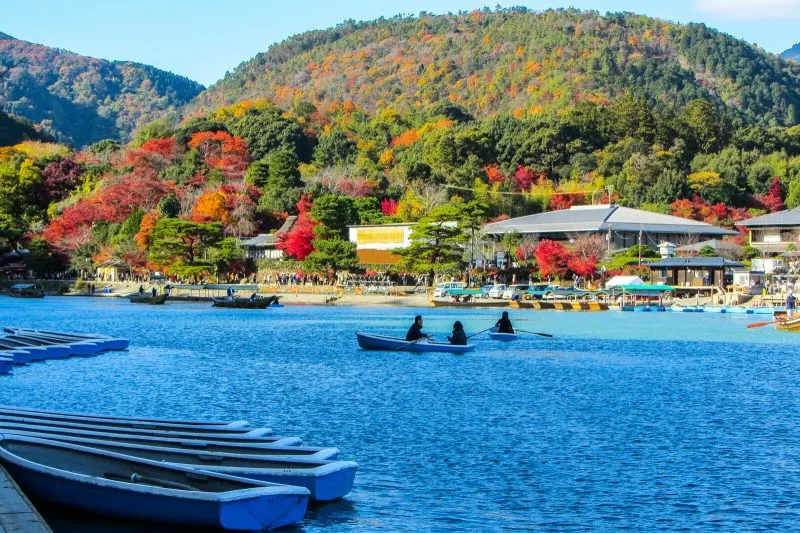 If you have enough time, you can plan a one-day trip to Nara to feed the deers, messengers of the Gods, as well as visit one of the hugest Buddha statues ever (the deer park is free of charge!). Or, alternatively, you could visit Osaka and see the strangeness and eccentricity of Dotonburi, the most amazing street in all of Japan (yes, walking in the street is free of charge!).
Unfortunately I didn't have time to visit Tokyo in this trip but here's some interesting things to do in Tokyo in case you're heading there my friends!
Budget for Attractions: It depends on your interests but it is wise to consider a minimum of 10 USD a day.
So…How Expensive is Japan?
As insane as it sounds, Japan is actually cheap to travel. However, it still remains as extremely expensive to live.
That is because most of the things that we take for granted in our daily lives such as fruits, cinema, dinning out and alcohol are almost a luxury around here (for us travelers) so when people from outside come and try to do/buy those things, they find that their currency is at an extreme disadvantage.
So yes, in conclusion, it is possible to have fun in Japan for less than 50 USD without missing out the amazing experiences that this country has to offer! Would you like to visit Japan?
Stay tuned and share your thoughts in the comments section!
Last but not least, don't forget to use our Booking.com Affiliate Link of Wonders for making hotel reservations.
Same price for you and a small pocket money commission for this website of yours.
Sweet deal, uh?