An article about the best way to get from Lima to Cuzco including the many options and routes you can take.
Altitude sickness aside (read all about how to prevent altitude sickness at Machu Picchu here!), Cuzco is one of my favorite Latin American cities that I have visited. This past year, I started my South American journey in Peru with three main objectives in mind:
Take a charter plane over the Nazca lines, have my picture taken next to at least one cute llama and trek the impressive mountain of Huayna Picchu. Luckily, I was able to fulfill all of them and more.
The fondest memories that I have of my Peruvian adventure took place in Cuzco and its surroundings. Read here about what's the best way to get from Lima to Cuzco and let your adventure begin!
How to Get from Lima to Cuzco
I started my Peru trip, as 99% of other fellow international travelers are Backpacking in South America, in Lima, the capital of Peru.
There are basically two ways of reaching Cuzco (and therefore, Machu Picchu) from Lima. One is the easy way, involving an airplane, and the other is the backpacker way, involving a long and yet rewarding adventure by road. You can probably already guess which one I took.
My itinerary included a not-so-long bus ride from Lima to Paracas and an extremely long and quite dangerous bus ride from Nazca to Cuzco.
I would definitely recommend staying at least one night in Nazca instead of just seeing the famous lines and leaving since there are a few more attractions in the surroundings of this little town, which I will explore in detail in a future entry.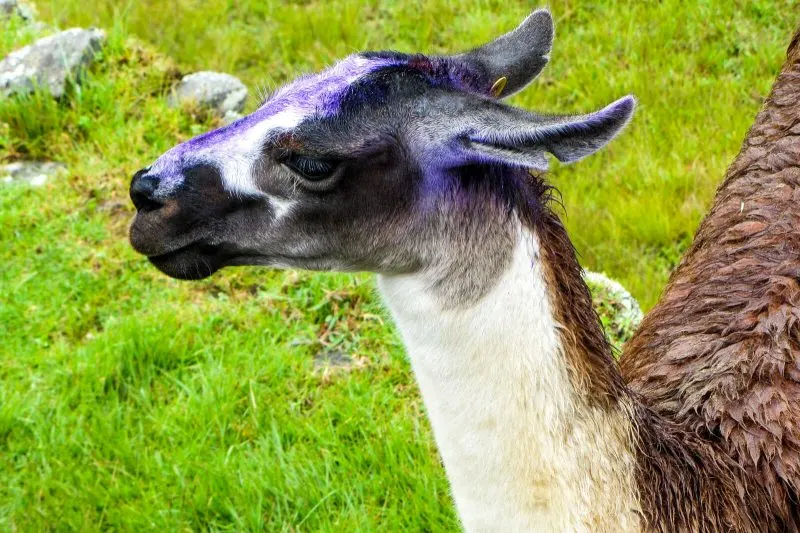 I must warn you, if you insist on taking a bus to Cuzco, you better have a strong stomach since the bus ride involves a lot of sudden turns that might make you feel a little nauseous. Imagine an 8-hour rollercoaster ride and you might understand why I opted to take a plane on the way back.
Which airline is the cheapest? The only one not found in any search sites such as Kayak and the rest: StarPerú. Why is that? Because you need to buy the ticket with a Peruvian card or a bank deposit, so your best option is to go to a local travel agency or hostel and they will help you to buy the ticket. Prices go from 90 to 110 USD one way.
Nevertheless, once you arrive at Cuzco, you better be prepared to deal with the high altitude of this place, located more than 3000 meters above sea level. Those Incas sure had strong lungs!!!
Cuzco, Gateway to the Inca Civilization
While Cuzco is truly amazing by itself, most people designate it as their base of operations to explore the attractions of the surrounding area, the main two being the Sacred Valley of the Incas and Machu Picchu (here are some of the things few told you about Machu Picchu), one of the new seven wonders of the World.
Inside Cuzco City, you can find an amazing historical center that has been perfectly preserved ever since colonial times, inside of the Cathedral you will experience a unique blend of Incan symbols perfectly mixed with the Catholic ones, the most marvelous example being the paintings of the Virgin Mary, who the Peruvian painters fused with Pachamama, the Earth Goddess of Incan and Andean mythology.
The best attraction of the city, is, without any doubt, the Coricancha Church, a colonial religious site built on top of the most important Incan site, the Temple of the Sun. Ideally, this is your first glimpse at the elaborate skills that the Incas used to polish the edges of the stones in order to make them fit without having to use any sort of material to keep them together.
How did the Incas manage to carry these enormous blocks and carve them in such a complex way? This is only the first mystery of this marvelous trip to the heart of the Inca Empire, be sure to follow any future posts that shall go deeper into this fascinating culture.
From Cuzco, you can also begin the Inca Trail to reach Macchu Picchu but that's a story for another day my friends!
I hope you have enjoyed this article about How to Get from Lima to Cuzco. Don't forget to subscribe in order to get more awesome updates and tips straight to your e-mail.
Have you ever been to Cuzco? Would you like to? What were some of your prefered methods to get from Lima to Cuzco? Share your thoughts and let me know what you think.
Until next time!