Have you ever imagined finding sand dunes in Vietnam? Intrigued? Read all about the Mui Ne Sand Dunes here and how to reach Mui Ne from Ho Chi Minh City!!!
When you think of Vietnam you probably think of the majestic landscapes of Halong Bay, you probably think of the incredible countryside of Hoi An filled with rice plantations and water buffalos, you probably also think of the huge caves of Phong Nha and the impressive waterfalls of Dalat.
But tell me…have you ever thought about finding sand dunes in Vietnam? Yes. SAND DUNES!!!
Intrigued? Read all about the Mui Ne sand dunes and the magical Fairy Stream here my wonder friends!
Watch the Sunrise at the White Mui Ne Sand Dunes
The beach town of Mui Ne, located a few hours away from Ho Chi Minh City (aka Saigon), is a very relaxed place to relax and forget about the world for a couple of days. However, there are many amazing landscapes for those who are looking for some adventure in their lives.
Most hotels and hostels will offer you two variations of the same tour to the Mui Ne sand dunes and beyond. One is the sunrise tour and one is the sunset one.
Both tours visit the same places in a different order although the sunrise one is obviously the best one since there's less people (and less heat).
The white Mui Ne sand dunes might not compare to the ones in Jordan's Wadi Rum or any other desert but they are a very interesting sight to behold. The majestic sunrise over them will make that 4 am wake up call totally worth it in my humble opinion.
Tip of Wonders #01: If you want, you can rent a quad bike to explore the dunes although rental prices are kind of expensive for Vietnamese standards. My best suggestion? Walk and bring out your inner Lawrence of Arabia!
Sand Boarding in the Red Mui Ne Sand Dunes
The next stop of the tour is the only place in the world where you can find Vietnamese cone hats and sand dunes at the same time! The red Mui Ne sand dunes are a very interesting place for people watching as you see local women renting sleds for you to sand board from the sand dunes.
There's also a lot of people selling hot food which to me it didn't make any sense since by this point the heat was killing everybody in the tour. How about some fresh fruit for a change yo?
As I said before, the red Mui Ne sand dunes are the perfect place to do people watching. One of my best memorable events was to find a group of monks from Thailand attempting to board down the dunes without getting entangled in their robes. Challenge accepted!!!
At this point of the sunrise tour, you'll probably feel hungry for some breakfast so just ask your driver to stop on the way to the next stop (a fishing port that isn't really that impressive) since you'll need a lot of energy for the Fairy Stream.
Tip of Wonders #02: If you choose the sunset tour, the red Mui Ne sand dunes will be the last stop and you'll be watching the sunset from here. My best suggestion? Go on the morning sunrise tour and then (if you're not too tired), rent a motorcycle to come back here for sunset.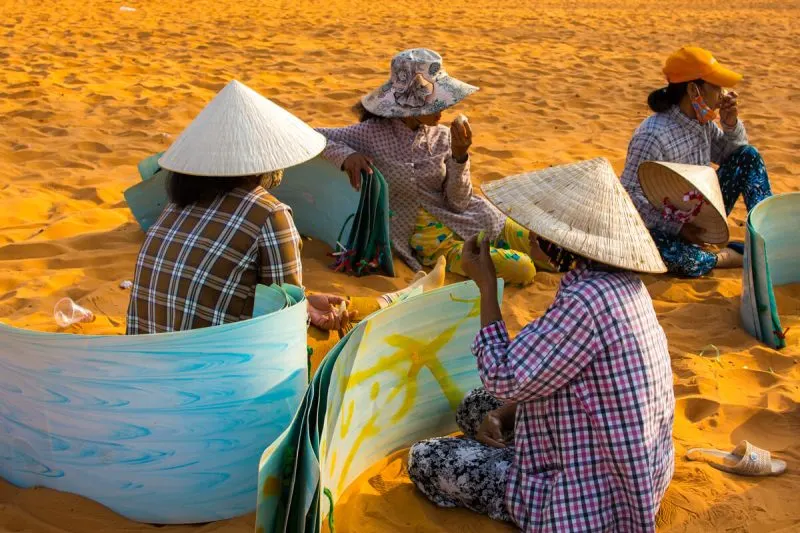 Walk in the Fairy Stream
At the end of the tour, you'll be arriving to the surreal Fairy Stream: a peaceful stream of water which you can walk that is surrounded by some impressive rock formations that look from outer space.
As soon as you arrive, the best thing to do is to take off your shoes and feel the cold water running through your feet as you embark on a pleasant walk of wonders. Don't forget to pinch yourself to make sure you're not dreaming!
As you walk in the fairy stream, you will find some restaurants and many strange things but none is stranger than an Ostrich farm where people can ride these huge animals (No. You should definitely NOT ride them).
Take your time exploring the Fairy Stream and don't forget to hike the rocks in order to gain an impressive panoramic view of the entire area. It's a very steep climb but trust me, it's totally rewarding once you're at the top!!!
Tip of Wonders #03: The price of the entire tour of Mui Ne (White sand dunes, red sand dunes, fishing village and fairy stream) is 5 USD in a shared jeep and can be booked at every hostel and hotel of the city. Don't overpay yo!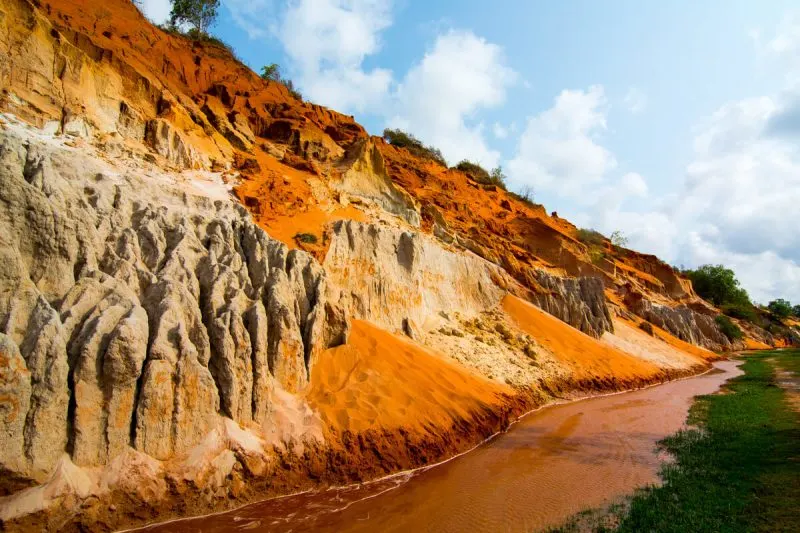 How to Get to Mui Ne from Ho Chi Minh City
Mui Ne is located in Southern Vietnam and is close in proximity to Ho Chi Minh City. A bus ride between HCM and Mui Ne will take you between 5 to 6 hours and cost about 10 USD.
From Mui Ne you can continue your journey North to either Dalat or Nha Trang so get ready to explore the awesomeness of Vietnam my wonder friends!
PS. If you're coming from abroad, you should know that the Ho Chi Minh airport is one of the only three airports in Vietnam (the other two being the ones at Da Nang and Hanoi) that accept a Vietnam Visa on Arrival so plan accordingly.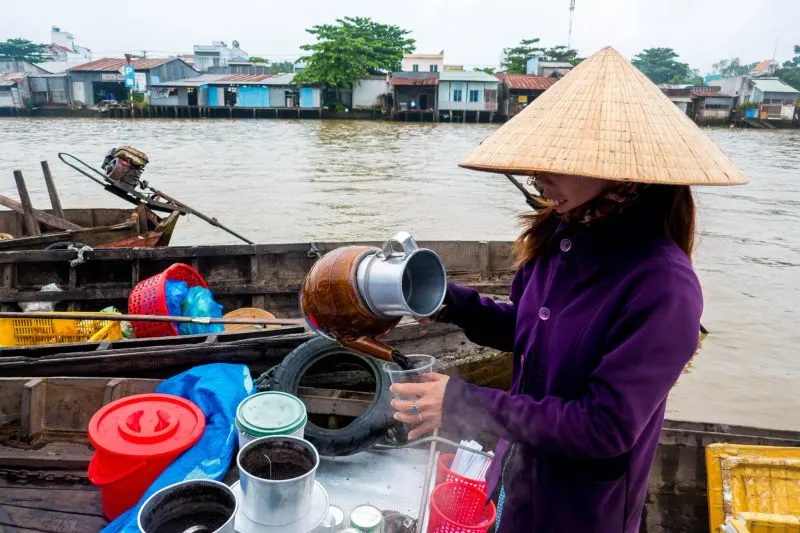 Where to Stay in Mui Ne, Vietnam
The thing I love the most about Mui Ne is that most hostels aimed at backpackers also have a sister resort whose facilities you can use at no extra charge.
How awesome is that my friends? 5 USD for a dorm in a resort? Why not? Here's a list of my recommendations for all types of budget: Mia Mui Ne Resort, Bamboo Village Beach Resort & Spa, Mui Ne Hills Budget Hotel and Mui Ne Backpacker Village.
You can make a booking for this and more properties via our Booking.com Affiliate Link of Wonders!
Same price for you and a small pocket money commission for this website of yours.
Sweet deal, uh?
I hope you have enjoyed this article about the unexpected landscapes of Mui Ne, Vietnam. Don't forget to subscribe in order to get more awesome updates and tips straight to your e-mail!
Have you ever been to Mui Ne sand dunes and the fairy stream? Would you like to? How was your experience like? Share your thoughts and let me know what you think!
Until next time, my friends!