South Africa is a fantastic holiday destination and with a total land area of nearly half a million square miles, it's no surprise that there's a huge variety of landscapes and cultures to discover. While tourists flock to popular destinations like Table Mountain and the Cape of Good Hope, South Africa still has plenty of hidden gems – places where you can enjoy a quieter and more unspoilt experience of nature.
We've picked out five of our favourite undiscovered parts of South Africa, with something for everyone. Perhaps you'll find inspiration for your next trip on this list and end up on the adventure of a lifetime.
Getting to South Africa
There are over 90 international and domestic airports in South Africa, served by over 40 different airlines, so you shouldn't find it difficult to get to wherever you want to go. With this much choice though, there's definitely scope to save money on flight costs, so take some time to shop around.
That doesn't mean you have to spend hours comparing prices though, there are services that can do that for you. Look for offers on eDreams flights to South Africa, where they will have done the leg work on your behalf.
Another way to save cash on flights is to be flexible with your travel dates. Many flights will have peak times that are more expensive than others, so if you can find the off-peak flights – often mid-week and early in the morning or late at night – you should be able to travel more cheaply. Flexibility with your choice of airport can help too.
You might find that if you're prepared to fly into a neighbouring airport and have a longer connection time, you can get a discount. Don't forget we have a whole section on travel tips at Journey Wonder to help you plan your trip.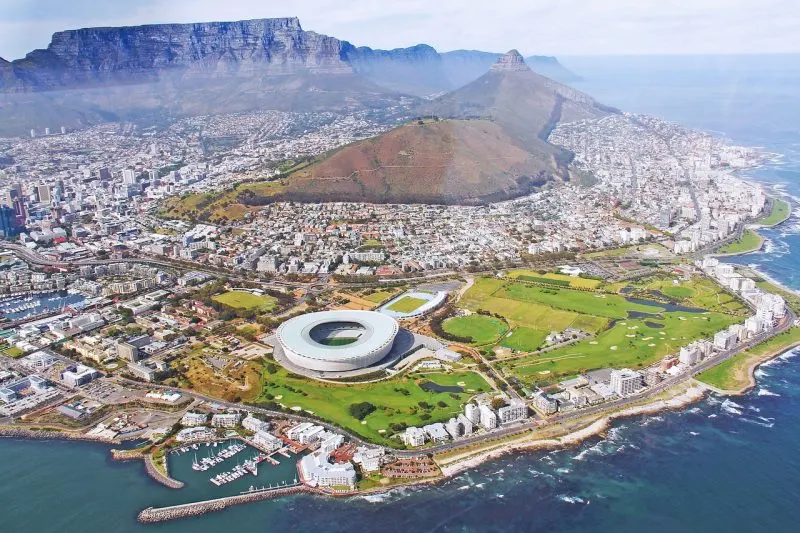 The Top 5 Off The Beaten Path Destinations of South Africa:
Now you've got your travel to South Africa sorted, let's explore some of the undiscovered secrets that the country has to offer. All of these destinations offer stunning scenery, equal to any of the more widely known tourist attractions.
Golden Gate Highlands National Park, Free State
Golden Gate Highlands National Park is a picturesque protected area in the northeastern part of South Africa, in the Free State province near the border with Lesotho. The first thing to strike visitors to the park is the golden-hued sandstone cliffs, which give the park its name – the cliffs turn a beautiful golden colour at certain times of the day, particularly dawn and dusk.
Gold Gate Highlands National Park was once home to the Basotho people, and the Basotho Cultural Village gives a glimpse into the culture, traditions, and architecture of the Basotho people. Look out too for eland, zebra, and wildebeest, and don't forget your binoculars as the park is home to dozens of different types of birds.
Namaqualand Flower Route, Northern Cape
Visiting the Namaqualand Flower Route is a seasonal entry on our list, and has to be timed with spring – August to October in South Africa. After the winter rainfall, the normally barren landscape is magically transformed into a vibrant carpet of wildflowers – daisies, lilies, and succulents amongst others – drawing visitors from far and wide.
You can enjoy the wildflower display either by car – either self-drive or as part of a guided tour – or on foot. If you're not sure about joining a tour, we've discussed the pros and cons of this previously on Journey Wonders here. There are marked routes and designated viewing areas to help you get the best views. Aim to visit mid-morning as this is when the flowers fully open to face the sun.
Blyde River Canyon Reserve, Mpumalanga
Most people planning a trip to South Africa will have heard of the famous Kruger National Park, but fewer will know about the Blyde River Canyon Reserve. It's a shame because the reserve has a whole lot to offer, including one of the largest canyons in the world. The rivers and waterfalls that wind through the 16-mile long gorge are a habitat for all kinds of plant and animal life and the wetlands of the Swadini Dam are even home to hippopotamus and crocodiles.
Notable features include Bourke's Luck Potholes – unique carved cylindrical potholes into the rock resulting from years of swirling whirlpools – and God's Window, with views as far as the Kruger National Park on very clear days. Atlas Obscura has more information and some amazing pictures of Bourke's Luck Potholes.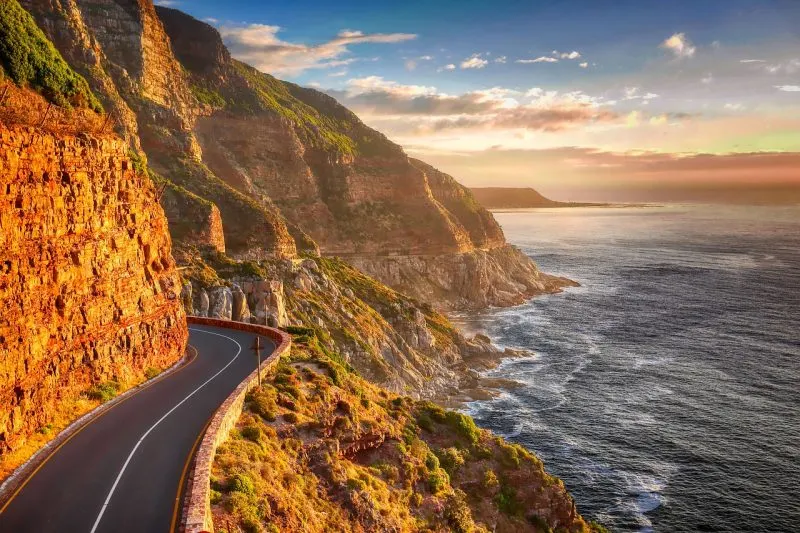 Sodwana Bay, KwaZulu-Natal
This one is a bit of a change from hiking and scenic views and instead is an opportunity to have a go at snorkelling and scuba diving. Sodwana Bay, located on the northeastern coast of South Africa in the iSimangaliso Wetland Park, is an absolute diver's paradise, with crystal clear waters and an abundance of colourful marine life.
The bay is also home to a series of beautiful coral reefs, made up of both hard and soft coral, and, as you can imagine, the reefs teem with tropical fish. You might also spot turtles, dolphins, and, during certain times of the year, even whale sharks and humpback whales. Make sure to take an underwater camera as you're to come away with some stunning photos.
Tswaing Crater, Gauteng
The Tswaing Crater is something of a geological marvel and gives you a sense of stepping into a science fiction film. It was formed around 220,000 years ago, by best estimate, when a large meteorite around 30-50 meters in diameter, collided with Earth. The impact of the meteorite created a massive crater nearly a mile wide and 100 metres deep and caused the deformation of the surrounding rock layers.
An important feature of the crater is its saline lake, which fills its centre. If you visit the crater you can hike around its rim and down to the edge of the lake and learn more about the evidence of early human occupation in the area.
With an open mind and a sense of adventure, there are enough sites in South Africa to keep even the most seasoned traveller coming back for more. We hope this article has given you the inspiration you need to head off the beaten track and enjoy the undiscovered spectacles that South Africa has to offer.