Learn the best tourist attractions in South Korea tailored for students! Dive into cultural experiences, budget-friendly spots, and vibrant destinations that make studying abroad memorable.
As a student traveling to South Korea, you may encounter difficulties such as being unable to communicate effectively, experiencing culture shock, and not having enough information about what to expect during your trip. Despite these challenges, South Korea is a stunning country with captivating natural attractions and advanced infrastructure.
Suppose you are enrolled in a university in the country or participating in a student exchange program. In that case, exploring different parts of the country and visiting unique locations is essential to enjoy your trip thoroughly. Additionally, suppose you are currently in the planning stage.
In that case, it may be beneficial to seek assistance, such as "Write essay for me," from a trusted academic writing service to have a professional writer create an exceptional admission essay that meets all the necessary standards.
To enhance your experience in South Korea, you must visit these top five student attractions. South Korean locations that international students should not miss out on.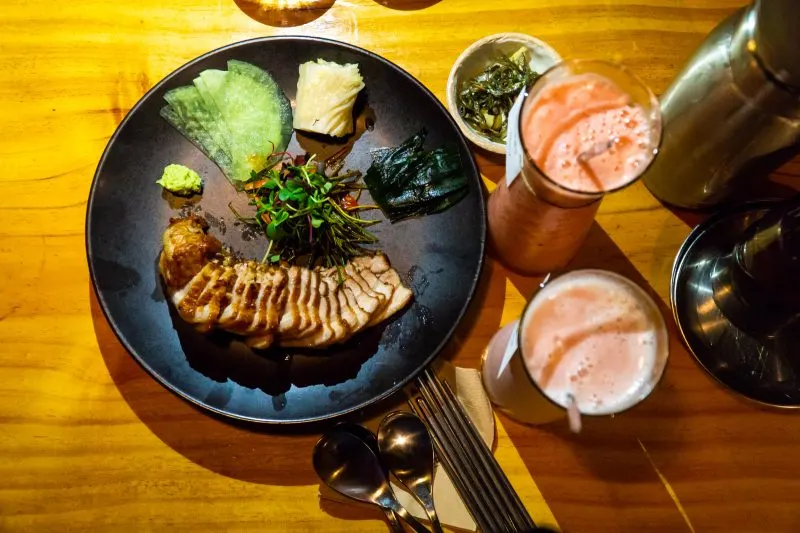 Gyeongbokgung Palace
Gyeongbokgung Palace, established in 1934, has been reconstructed several times and is a highly recommended attraction for students. This historical site offers insights into South Korea's eventful past, its rulers, and the determined efforts of the Korean people to preserve and uphold this significant landmark.
Certain buildings in the area have been fully renovated, but the remaining construction work is still underway. When you visit, be sure to include the following in your itinerary:
Gyeongbokgung Hall: A royal palace was the main palace during the Joseon dynasty, showcasing traditional Korean architecture.
Gwanghwamun Gate: The main entrance gate to Gyeongbokgung Palace, standing tall as a symbol of Seoul's long history.
Gyeonghoeru Pavilion: A stunning two-story pavilion on a pond, where state banquets were held during the Joseon dynasty.
Gyo Taejeon Hall and Amisan Garden: The royal family's living quarters, are surrounded by the beautifully terraced Amisan Garden.
Hamhwadang Hall and Jipgyeondang Hall: Used for state examinations and royal lectures, these halls are prime examples of Joseon-era educational facilities.
Hamwonjeon Hall: A hall where the king's portrait was enshrined and ceremonies were held in his honor.
National Folk Museum of Korea: A museum that provides insight into traditional Korean life, housing numerous artifacts.
Sinmumun Gate: A historical gate that once served as one of the four main gates to the city during the Joseon era.
Ensure that you review feedback and opinions to understand better the place you plan to visit, similar to how you would read critiques before selecting the top essay writing service for your academic tasks.
Witness the Cherry Blossom Trees
Cherry blossoms, or "sakura" in Japanese and "beot-kkot" in Korean, are celebrated as one of nature's most breathtaking and ephemeral phenomena, with South Korea being a prominent destination to witness this stunning display of nature's beauty. The arrival of cherry blossoms heralds the arrival of spring and has deep cultural significance in South Korea.
Each year, typically in April, South Korea's landscape transforms into a sea of pink and white as cherry blossoms burst into full bloom. The blooming period is relatively short-lived, lasting just a few weeks, making it a truly enchanting yet fleeting spectacle. During this time, Koreans and tourists alike flock to parks, gardens, and historic sites to enjoy "cherry blossom festivals" and celebrate the season's arrival.
One of the most iconic cherry blossom locations in South Korea is the Jinhae Cherry Blossom Festival, held in Jinhae, a picturesque coastal town. With thousands of cherry trees lining the streets and the naval port as a backdrop, the town is transformed into a pink wonderland. In addition to the breathtaking scenery, the festival offers various cultural events, musical performances, and food stalls, creating a festive atmosphere that attracts millions of visitors.
Gyeongju, another historical city in South Korea, is renowned for its cherry blossom-lined streets, particularly at Anapji Pond, an ancient site with a rich history. The sight of cherry blossoms against the backdrop of historic temples and palaces adds a layer of cultural depth to the experience.
Cherry blossoms hold a special place in Korean culture as a symbol of renewal and the transitory nature of life. People often gather with family and friends for picnics beneath the cherry trees, engage in traditional games, and take leisurely strolls, enjoying the fleeting beauty of the blossoms.
Jeju Island
The largest and most recent volcanic island in South Korea is Jeju Island. Despite being inactive for almost 5,000 years, its volcanic features remain well-preserved, which is fascinating. Additionally, the island's mineral content offers various health benefits.
This place is a must-visit if you want to see long stretches of beautiful sandy beaches, scenic hiking trails, and intriguing inactive volcanoes. While in this location, indulge in its unique and tasty local seafood cuisine. Your time here can be beneficial for completing a top-notch essay for your college project.
Check our recommendations for the 13 Best Things to Do and See on Jeju Island here.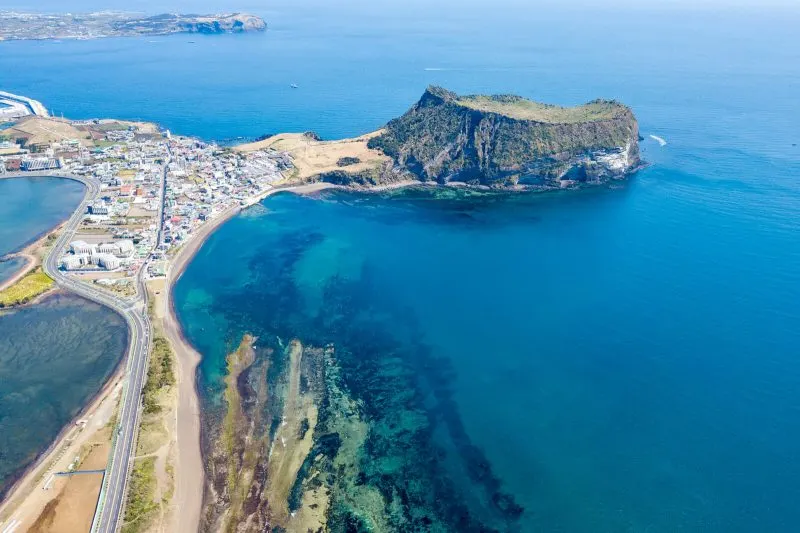 Korean Demilitarized Zone
The Korean DMZ represents a contested boundary and a painful past, embodying a physical divide between North and South Korea. Acting as a protective barrier, it includes a designated Joint Security Area as a meeting point. Authorized tour guides lead official tours within this region.
There are two options available for visiting the DMZ. The first is a half-day tour that covers all the major attractions, such as Imjingak Park, The Bridge of Freedom, and The 3rd Infiltration Tunnel.
Alternatively, you can opt for a full-day tour that includes a visit to the Joint Security Area (JSA) in the afternoon.
Bukchon Hanok Village
This location has significant cultural importance in South Korea. With its traditional Hanok houses and its position on a hill surrounded by historic palaces, the town holds great cultural value.
While you are staying in this village, there are numerous charming landscapes and significant historical buildings that you can explore. This trip offers a chance to disconnect from the modern world and fully immerse yourself in traditional Korean culture. When touring the area, be sure to check out these top attractions:
Gahoe Museum: This museum houses a collection of traditional Korean paintings and amulets, offering insights into ancient Korean art forms.
Bukchon Asian Art Museum: An art haven that showcases a diverse range of Asian art pieces, reflecting the rich cultural tapestry of the continent.
The Seoul Intangible Cultural Heritage Center: A center dedicated to preserving and promoting Seoul's intangible cultural assets, providing an immersive experience of the city's traditions.
Donglim Knot Museum: A unique museum dedicated to the intricate art of traditional Korean knot-making, highlighting its significance and beauty.
Bukchon Traditional Culture Center: A hub for experiencing traditional Korean culture, from crafts to performances.
Owl Museum: A quirky museum that celebrates owls in art and culture, with exhibits from various countries.
Han Sang Su Embroidery Museum: Dedicated to the delicate craft of Korean embroidery, this museum showcases the work of master embroiderer Han Sang Su.
While embarking on this transformative travel experience, you can seek the best paper writing services to handle your assignments.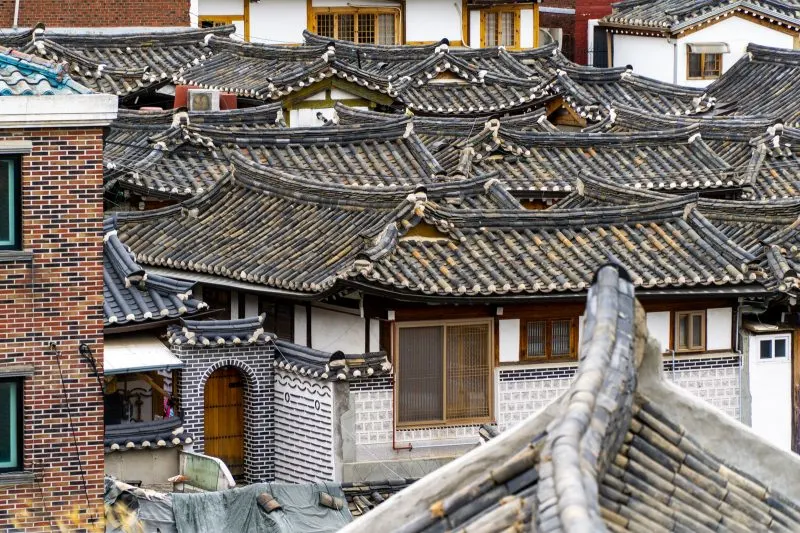 A Final Word on South Korea Attractions for Students
Travelling to South Korea will comprehensively explore history, art, culture, and cherished customs. Additionally, the delectable Korean cuisine is so incredible that restaurants focused on this cuisine are gaining popularity worldwide.
Therefore, visit the mentioned destinations and create unforgettable memories from your trip. Until next time, my wonder friends!