"Table for one?" the French hostess asked me.
"Yes, it's just me. I'm all alone" I replied.
"I'm all alone…" I said once more, this time not to her but to myself.
It had been a long time ever since I sat down at a restaurant completely alone and well, when you're in the city of love, being alone is basically social suicide.
You see, where I come from there is a huge social stigma about eating alone at a restaurant.
In fact, it is not uncommon for people to actually skip meals in order to avoid sitting down at a restaurant all by themselves but sometimes, romance doesn't have to be shared in order for it to be felt in the air.
Are you ready to fall in love with yourself? Here are some of the life lessons that I learned during my last solo night in Paris. Enjoy it my wonder friends!
Apéritif : Love is the World's most powerful emotion
As the meal started, I couldn't help but to observe the couple that was sitting across the room. Happy. Young. In love. They reminded me of my first adult relationship and the time I went to the top of the Eiffel Tower with her back in 2012.
Did you know that ever since we broke up years ago I was scared to go up again? Nostalgia is both an enemy and a friend since it reminds you of the good times long past but remember that there's no point in looking back if you're not heading that way.
Wisdom of Wonders #01: Love has the special power to make you feel happy because it happened and not sad because it ended. Cherish those special moments you spent with that person you once loved and create new ones with the person you're in love with now.
Hors D'oeuvre : You can make more money but you cannot make more time
Speaking about time, it felt like ages before the hors d'oeuvre (cold appetizers) arrived to the table and I realised how time is the only thing in life you cannot get more of. We're all going to be old one day. We're all going to die one day. And there's nothing wrong with that.
By accepting our own mortality we can start to prioritise the things that matter the most to us. Why are you saving money for your retirement instead of enjoying it now? Do you have a 100% certainty that you will be healthy and fit to travel once you retire? Nothing in life is certain except for the fact that it ends.
Wisdom of Wonders #02: Enjoy each day as if it was your last because one day it will be. Plan for the future but not at the expense of your present. Life is not a rat race and you are not your career, unwind from your work and enjoy life to the fullest (and yes, take a selfie!).
Entrée : We're all born in a cage and it's up to you to find the key
The entrée (crabs with avocado) brought me back to my childhood in Acapulco. As a kid, I always liked the movie of the Hunchback of Notre-Dame; like Quasimodo, most of us Mexicans dream about getting out of our belfry (our country) to see what's out there in the rest of the world.
And just like in Victor Hugo's novel, we will encounter many haters in our lives that will tell us to conform and to fit in instead of break the chains and stand out. Are you going to let them win? Not a chance.
Wisdom of Wonders #03: No one will give you freedom, you need to fight for it. It is up to you to find the key to your own happiness and to break the chains that are holding you back. The struggle will only make you stronger and trust me, you'll thank yourself for it.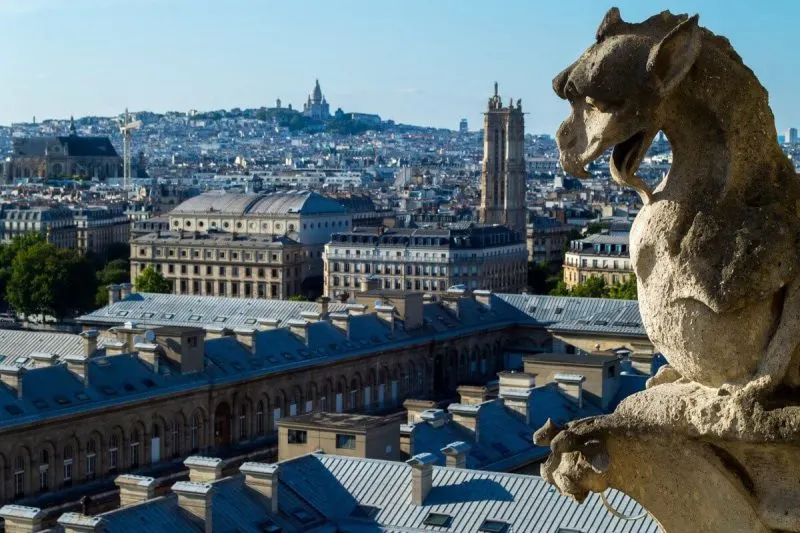 Plat Principal : It's better to want a life you don't have (yet) than to have a life you don't want
Finally, the main dish arrived and it was at that point that I realised how truly blessed I was in this life of wonders that I've built for myself. Sure, maybe sometimes you cannot have everything you want but hey, most of the time you have way more than what you need.
Above all, you have yourself and that, my friends, is the best gift you can ever have. After my dinner, I went out for a walk to see the Eiffel tower light up at night and I made a wish to the stars…little did I know that said wish would be fulfilled the very next week at Interlaken but that's a story for another day my dear friends!
Wisdom of Wonders #04: You are the owner of your own destiny; You are your best travel companion. You are your own Wonder.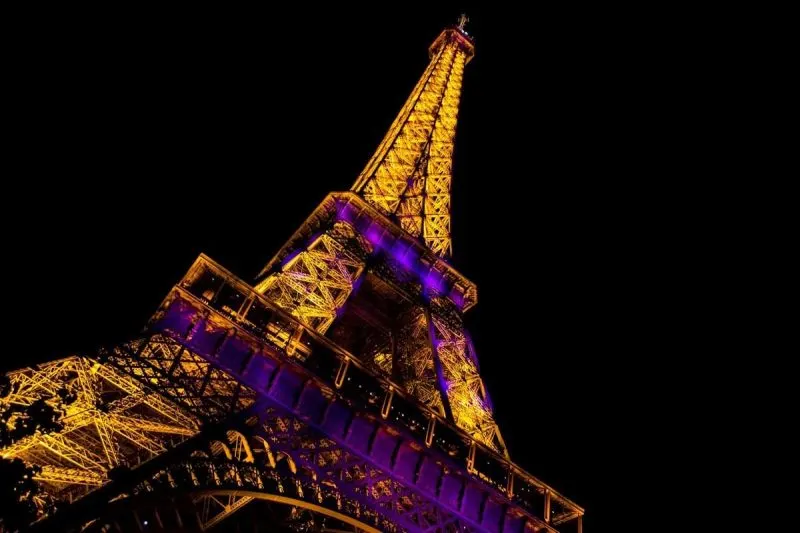 Practical information about travel to Paris, France
There are many ways to enjoy Paris (read here about the 10 Most Romantic Things to do in Paris) although during my latest visit I wanted to escape from the crowds in the historical centre in order to have a writer's retreat and finish my upcoming e-book.
Neuilly-Sur-Seine was the perfect setting for my escapade, a suburb of Paris located 30 minutes away from the Arc de Triomphe on foot. Neuilly is mostly a residential area and you can find hotels aimed at business travellers such as the Mövenpick Hotel Paris where I was hosted.
Be sure to visit their Victor Hugo restaurant to enjoy amazing French meals such as the one I had! Isn't this entrecôte just yummy?
In the end, I must say that Paris is a city that can be enjoyed with the person you love as much as it can be enjoyed in the company of family, friends or just by yourself. No matter who you're with, I'm sure you'll love your time in the legendary city of love.
Have you ever been to Paris alone? Do you usually eat alone at restaurants? What's your favourite French food? Share your thoughts and let me know what you think!
Until next time my wonder friends!