An article about the best things to do and see in Belgrade including the Belgrade Fortress, the best views and much more.
In the East of the Balkans, you shall find Serbia, a country filled with breath-taking natural landscapes and vibrant cities where the nightlife never ends.
Its capital, Belgrade, is probably one of the coolest places to party in all of Europe and trust me, I'm kind of an expert when it comes to that.
Strategically founded at the crosspoint of the Danube and the Sava rivers, Belgrade has a rich history and many cultural and natural attractions for all type of travelers. Here's my top recommendations about what do and see in Belgrade.
Enjoy it my friends!
The 7 Best Things to Do and See in Belgrade
Have a picnic at the Belgrade Fortress
The Belgrade Fortress is probably one of the most popular places in Belgrade for visitors and locals alike. It is also one of the most beautiful ones, of course.
Founded hundreds of years ago, today the fortress is a park with some interesting museums and is one of my best spots for having a picnic with a traditional Serbian beer.
PS. Have I told you that Serbia has the biggest hamburgers of all of the Balkans?
Experience the Urban Vibe of Belgrade and its Unique Street Art
Belgrade is a very interesting city in terms of people watching and it's the perfect introduction to the ways of the East.
Speaking of which, it's important to always have an open mind and don't judge the fact that here people are allowed to smoke everywhere, trains and restaurants included.
In addition of that, Belgrade has a very interesting collection of street art, some of which is politically motivated so be sure to ask a local to translate it for you!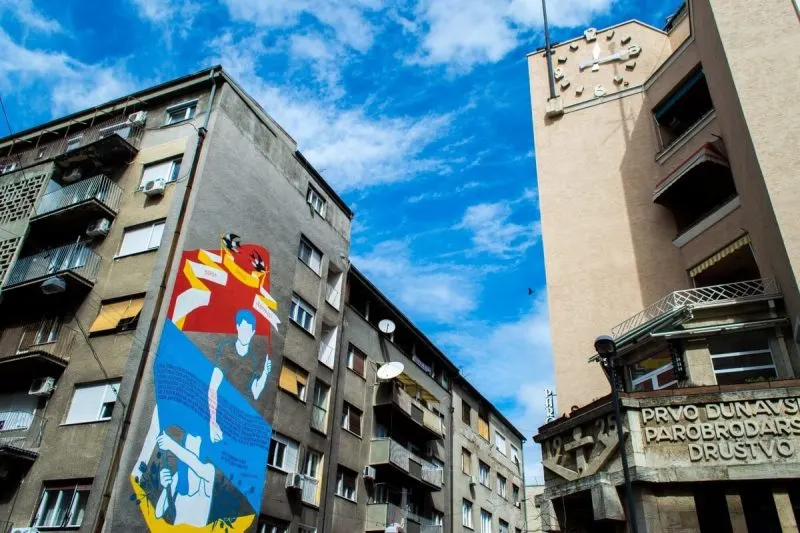 Learn All About the Serbian Folklore and Culture
If you have the time, you can take a day trip from Belgrade to the countryside in order to experience the rural life of Serbia, a country whose folklore is very visually appealing to observe.
Otherwise, my best advice is to visit some of the Museums inside Belgrade (such as the Nikola Tesla Museum!) to learn more about the culture of the country.
A stop to the souvenir shops of the city is also a must!
See Why Serbs are the Most Beautiful Women in Europe
When visiting Belgrade, you better be sure to pack a neck brace with you since your neck is going to be hurt after just a few minutes of walking in the city centre. The reason? You'll be too busy turning your head all around to behold the immense beauty of the Serbian women.
A woman who might be considered average in Serbia might as well be a supermodel in any other country and today they hold the record of Europe's most beautiful women. And before you ask, yes, they do love to meet handsome Latin men.
Long legs, dark hair and a beautiful smile. What's not to love, players?
Take a Shot of Rakija and Enjoy Belgrade's Nightlife
The nightlife of Belgrade is without equal even in the cold winter months and it all starts with a shot of rakija, a home-made alcoholic beverage that comes in many different flavors including apricot, pear and apple.
The best way to party in Belgrade is to just go from one pub to another in the company of locals and to take as many shots as possible before hitting a nightclub where you can dance the night away.
If you visit during the summer, you can even have a boat party on the Danube river!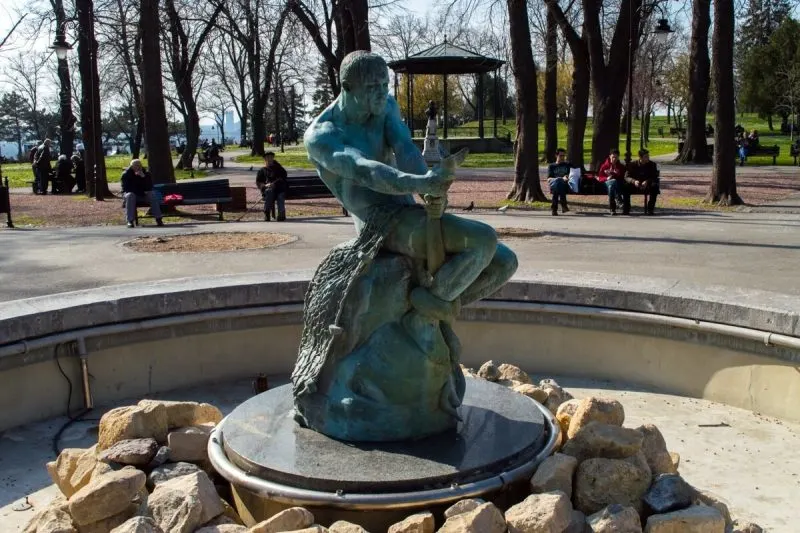 Watch the Sunset at the Point Where the Danube and the Sava Rivers Meet
Belgrade has a few interesting sunset spots but none of them can compare to the one located in the hill of the Belgrade Fortress from which you can see both the Danube and the Sava rivers.
Be sure to bring a beer and your camera as you watch how the rays of the sun disappear behind the rivers as they signal a new dawn for Belgrade.
Romantic, isn't it? Definitely one of my favorite things to do and see in Belgrade.
Take the Most Beautiful Train Journey of all Europe
Last but certainly not least, let me tell you about the Belgrade-Bar train journey which is one of the most incredible ones I've ever been to. This train takes about 9 hours as it goes all the way from Serbia to Montenegro (check some of the best things to do and see in Kotor here) passing through incredible mountainous landscapes.
The best part? The locals aboard the train are really friendly and will always try to share their food, cigarettes and yes, palinka with you. Plus, from Bar, you can go to Kotor, considered as one of the prettiest places in all of the world (more of that next week at Journey Wonders).
PS. Did you know that you can actually board the private train of Tito (the supreme leader of what used to be Yugoslavia)? Here's an article with more details of the Belgrade-Bar train journey.
How to Get Around Belgrade
Belgrade enjoy a very strategic location in Europe, bordering with Bosnia, Croatia, Hungary, Romania and Montenegro. From Belgrade you can take trains and planes to reach any of those countries at a very low price.
For transportation within Belgrade, you can always use the tramway but the historical sites are so close to each other that walking is your best option, especially when going from one pub to another.
Finally, don't you dare leave Belgrade without trying all types of Bureks (pastries filled with cheese, meat, spinach and more), the legendary cevapcici (minced meat in sausage) and some of the biggest hamburger patties in the entire universe!
Wanna know more about Belgrade? Listen to more about it in this Travel Podcast!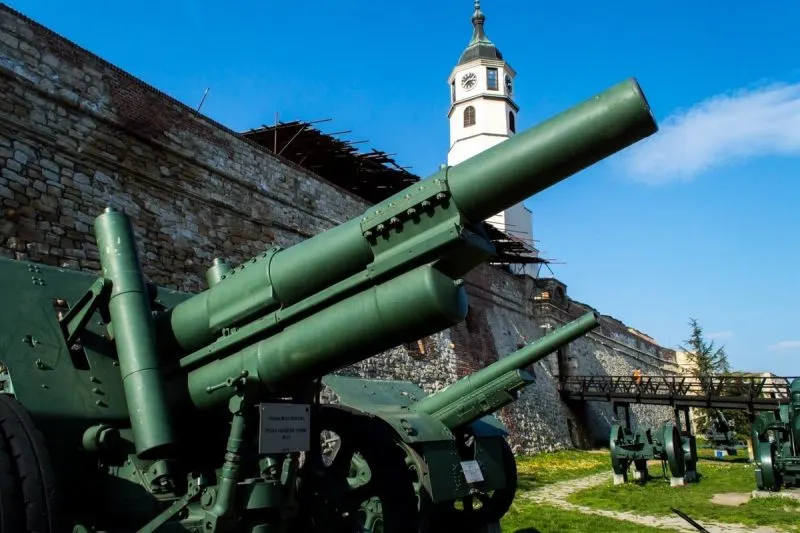 Where to Stay in Belgrade, Serbia
Accommodation in Belgrade is really diverse but no matter where you stay, you will be treated like royalty with the characteristic hospitality of the Balkans. Here's a list of my recommendations for all types of budgets:
When it comes to luxury and boutique hotels, my best choices are the Hotel Mint and the Boutique Hotel Townhouse 27. For budget hostels and guesthouses I recommend the Hostel El Diable and the Hostel Bongo.
I hope you have enjoyed this article about the best things to do and see in Belgrade. Don't forget to subscribe in order to get more awesome updates and tips straight to your e-mail.
Have you ever been to Belgrade? Would you like to? What were some of your favorite things to do and see in Belgrade? Share your thoughts and let me know what you think.
Until next time!