Ready to pack your bags and start traveling in the new normal? In these unprecedented times, travel planning can become such a hassle.
Do I need a test before traveling to a new country? What is the responsible thing to do once I arrive? What health guidelines should I follow?
Luckily I have compiled a very easy-to-follow list with some of my best tips for Travel in the New Normal. Hope you enjoy them, my wonder friends!
Check Testing, Quarantine, and Visa Requirements before Traveling
The most important thing is to check if the country you're traveling to is currently accepting foreign visitors from your country.
For example, as of April 2021, many countries are not accepting visitors from South Africa and Brazil because of the new variants while many other countries are only accepting citizens and residents. Other countries like Mexico (check out the best destinations in the Riviera Maya here) are completely open to tourism on the other hand.
More importantly, some countries, such as Canada, have strict quarantine measures for arrivals in which you have to quarantine for 3 days pending negative test results upon landing and this will set you back close to 2000 USD.
Iceland, for one, requires approved travelers to pre-register prior to arrival in the country and present a negative PCR test certificate or an approved vaccination certificate, among other rules.
Between now (May 2021) and October, when you plan to see the northern lights, you can expect travel restrictions to be constantly reviewed and revised accordingly.
It's important to be informed of the situation and be flexible with your Iceland travel plans. When you book with Cozy Campers, you can modify your camper rental booking or avail of their 100% refund policy, as applicable.
Here's a convenient list of places that are open to US Tourists in 2021.
Quarantine and Self-Isolate for 2 Weeks if Required
Some countries require you to quarantine for two weeks no matter what while others only mandate it for those with a positive result.
If the country you're visiting doesn't require quarantine and you test negative, you can make the choice to either quarentine just to be on the safe side or to already start your travel plans.
My best recommendation is to have a flexible schedule to avoid having to pay cancelation fees for hotels and tourist attractions (such as Chichen-Itza for example) in case you need to spend extra days quarantining.
You can book a hotel and compare prices here in Booking.com my wonder friends.
Follow International Health Guidelines Regarding Personal Hygiene
Travel in the New Normal requires to always be on the lookout for the latest updates when it comes to the health guidelines that should be followed.
That being said, some universal guidelines such as always washing your hands, never coughing/sneezing on other people, and having a reasonable distance from strangers should always be in your mind.
As of April 2021, it is also recommended that you wear face masks in public places and when in public transportation to reduce the spread.
Sure, it is quite inconvenient to have to take a mask selfie at Oaxaca City instead of taking a maskless one but complying with the public health regulations of the country you're visiting is essential.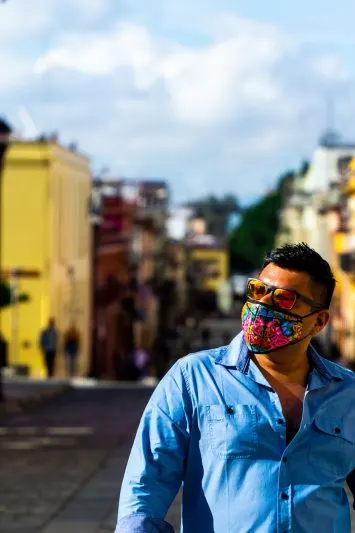 Don't Participate in Super-Spreader Activities
While it might be common sense to most, some people still don't get how Travel in the New Normal is only possible as long as super spreader events are reduced or outright eliminated.
Having dinner at an outdoor restaurant with your travel companions is one thing, grinding in an indoor nightclub with strangers is a completely different one.
Remember we're all in this together and that avoiding super spreader events is good not only for others' public health but also is good for your own personal benefit.
You really don't want to be stuck in a foreign country that suddenly goes into lockdown in the middle of your trip, do you?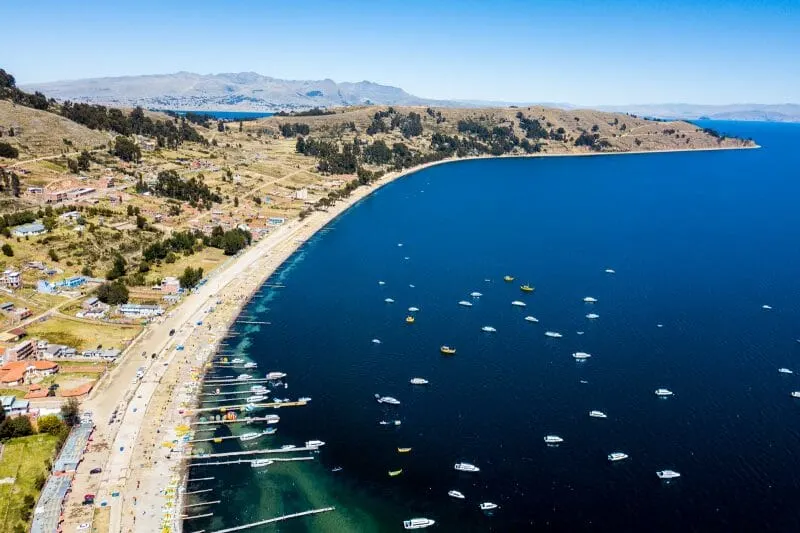 Be Responsible When Interacting with Others and Have Fun
Last but not least, always be mindful of others. If you see an elderly street food vendor wearing a mask, the right thing to do is to wear a mask yourself when approaching them.
Limit unnecessary interactions and be extremely respectful with those you interact with and the locals will love you.
Finally, bear in mind that people will always judge you for traveling and will tell you that it isn't an essential activity and that it can wait until next year or beyond.
But as long as you know that you did everything you could to be respectful and responsible when Traveling in the New Normal, it will all be fine in the end.
Haters are always going to hate and we travelers are always going to travel.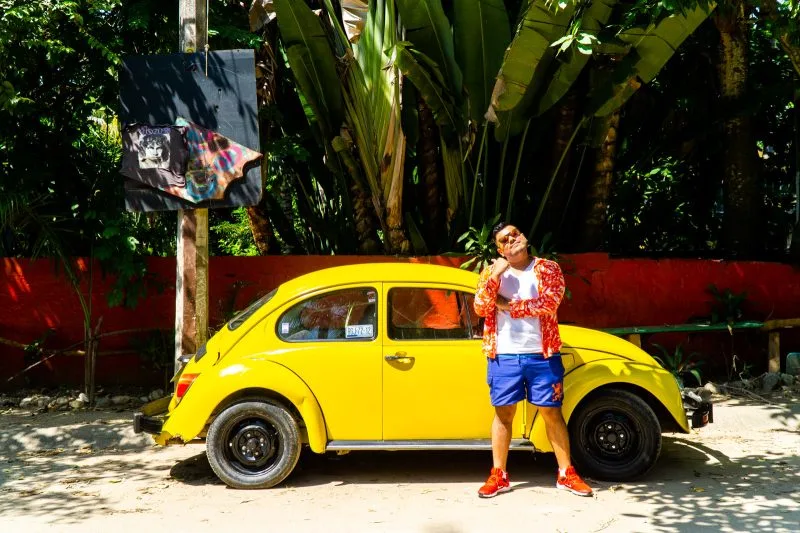 I hope you have enjoyed this article about Travel in the New Normal. Don't forget to subscribe in order to get more awesome updates and tips straight to your e-mail!
Have you been traveling recently? How was your experience like? Share your thoughts and let me know what you think?
Until next time, my friends!!!