As February comes to an end, I cannot help but remember about my first attempt at organizing a trip by myself two years ago and how badly it went because of lack of preparation. I was studying abroad in the small village of Clermont-Ferrand, France and it was time for my first school holidays.
I won't go into details about how strange is the French education system (basically, you have special 8-hours a day classes that last for one week only and give you enough credits to re-validate it for a class that normally would take you 5 months to complete in your home university!) and long story short, after 4 weeks of those special classes, we had a 1 week break mid-February.
80% of my friends decided to spend their time and money at exploring Paris. Granted, I've already "been" to Paris (you can read about my short first adventure at Paris here) and yes, I was dying to join them to explore the city of Lights but then I began to think: "
We have one week free of classes and we live about 3 hours away from Paris, it's a potential waste of time to go there now when we could go any given weekend, let's take advantage of our week off and explore other European countries"
Nobody listened to my idea of visiting Venice and since I didn't have the courage to go on my own, I decided to tag along with a friend who was going to Valencia to visit a friend of hers.
Hey, it's not Venice but at least it's somewhere outside of France right?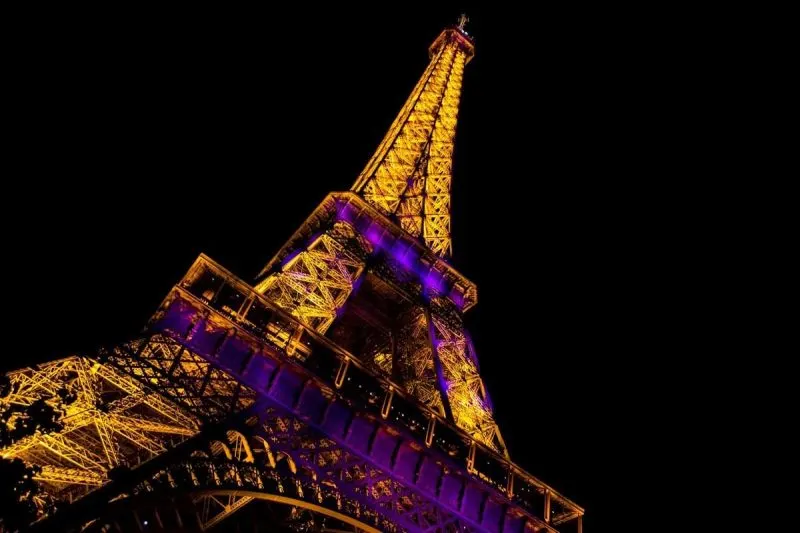 How Not To Plan a Trip to Spain
My friend, who we shall Carrie for privacy reasons, had an Eurail pass, so we both decided to use the railways of Europe as our route to reach Valencia. Suffice to say, I ended up spending a lot of money by buying all those different train tickets that she got for free (or almost free since some trains required pass-holders to pay a mandatory reservation fee). To make matters worse, our first train from Clermont-Ferrand to Nimes
Mask Carnival since they were all keen on going to Paris so I had to start planning going there for myself… The problem? I just couldn't do it.
I simply lacked the means, the experience and the courage to plan such a long journey for myself, so, in the end, I ended up joining an American friend acquaintance who got delayed and we were forced to wait in said city for one hour before the next train could arrive.
Sure, as we explored Nimes we found its beautiful Roman-inspired Colosseum but because of the delay we ended up missing our last train from Barcelona to Valencia. The thing about train delays in Europe is that you can get refunds and/or be allowed on the next available train…in the country where you purchased the tickets.
Since we bought our tickets in France, we had to send by mail the unused Barcelona-Valencia tickets with an explanation of what happened and wait 4 weeks for a refund. Needless to say, we were angry and stranded in Barcelona. "But come on, Raphael, Barcelona is one of the best places to be stranded on", you might say.
And yes, I agree. The problem is that I was stranded in Barcelona with someone who clearly didn't want to explore Barcelona!
How I visited Barcelona without really visiting it
Carrie was anxious to visit her friend in Valencia so we ended up buying the first ticket in the morning to Valencia. Yes, that meant that we had to wake up at 6 am in order to take our train, leaving us no time at all to explore Barcelona. After buying such tickets, we went to the nearest MacDonald's to book our accommodation for the night. Yes, it was almost midnight and we had to take a train 6 hours from now but Carrie wanted to get some sleep in a comfy bed instead of doing so in a train station.
We ended up going to a 4-star hotel located 5 minutes away from the train station and paid a small fortune (seriously, a very small one, thank the Spanish economic crisis for that!) for a room. And yes, I insisted on separate beds. As she went to sleep, I went down to the hotel bar to take advantage of our two welcome drinks. That was the best part of my holiday now that I think about it.
Once we arrived to Valencia, Carrie backed out on our idea to say at an hostel and instead wanted to crash at her friend's. I was totally cool by that and went happily to my hostel…only to find out it was more like a guesthouse where no young people could be found! Oh my, this was going to be a long week…
One long and boring week in Valencia
I won't bore you with the details about the week we spent in Valencia, but suffice to say, it was extremely expensive (by Spanish standards of course) mainly because neither Carrie, her friends or I knew or were brave enough to move within the city without the need for taxis. And also because, as wonderful as Valencia is, a few days is more than enough to explore it. One week is over-kill, and well, the best option to avoid boredom? Going shopping for good-priced Spanish shoes and clothes!
And yes, I am totally aware that I could have embarked on day-trips to other Spanish cities…the problem is that I didn't quite yet knew how. Remember I told you about me being totally unprepared?
I ended up blowing my monthly budget in one week! One week!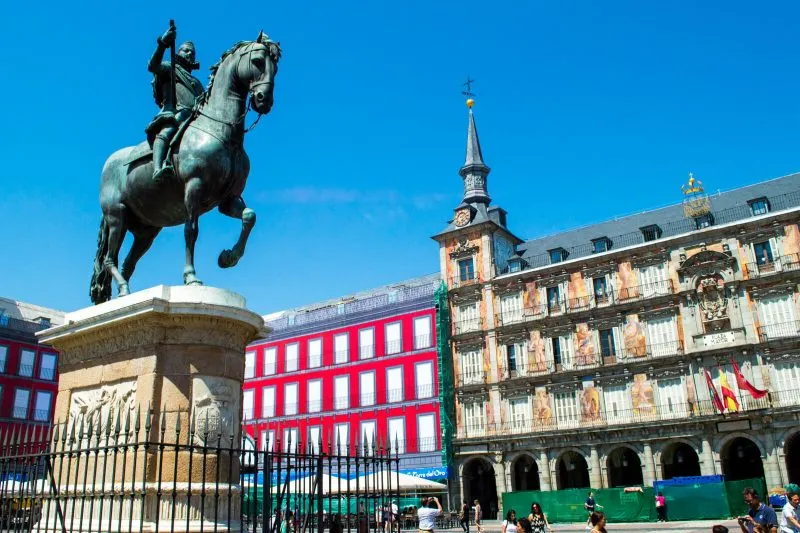 The Day I Paid 100 Euros for a Taxi
To me, this was the last straw that finally broke the camel's back. Once it was time to buy our train tickets to come home to Clermont-Ferrand, Carrie had to great idea to save money by flying instead. I'm not being sarcastic here, it was a truly great money-saving idea. The problem? She used a booking website that charged an extra of 50 euros per ticket issued and instead of arriving to the easily connected CDG airport of Paris, it arrived to the obscure ORLY airport.
Once we arrived to the airport, at about 17:00 hours, Carrie was keen on taking a taxi to the train station of Paris Bercy in order for us to catch the last train (19:00 hours) to Clermont-Ferrand. I implored her to wait for the shuttle and to stay at least one night in Paris in order to avoid rushing to the train station in an over-priced taxi but no…
The fare was over 100 euros. It goes without saying that she and I never traveled together after this trip.
How I became an independent traveler!
Once I was back to my small humble apartment in Clermont-Ferrand I began to re-think all of my traveling choices I've made so far and decided to spend one weekend on the computer investigating everything about how to travel more with less. I binge-read many blogs, wikitravel, company policies and much more.
My eyes couldn't absorb the information soon enough, I became obsessed with finding ways to economize and set the goal to travel to at least two new countries every month! Was it ambitious? Yes, extremely. But I wasn't going to let one bad experience shape my future. I became my own travel agent, and a very good one I must say!
During my 13 months in Europe I managed to visit France, Spain, Italy, The Vatican, Switzerland, Germany, Belgium, Luxembourg, England, Scotland, Austria, Czech Republic, Greece, Turkey, Hungary, Ireland, Portugal, Egypt, Israel, Jordan, The Netherlands and Russia. 22 countries in 13 months. Not bad for a Mexican Middle-Class student, right?
Saving money is useless if you don't know how to spend it wisely afterwards. You can blow your life-savings in one month or one year depending on the knowledge that you have about prices, economy and other ways to spend-money wisely while traveling.
In my series of "How to Travel More" I've detailed the 7 Tips to Travel More, check it out and stay tuned for future articles regarding the many benefits of being an independent traveler and the money you can save by doing that!
Have you ever traveled with someone like Carrie? What has been your breaking point? Share your story and let me know!