An article about how to get from Cancun to Holbox Island including the best way to get from Cancun to Chiquila and the Holbox Island ferry times.
Holbox Island (pronounced Hol-bosh) is, without a doubt, one of the most breathtaking destinations in the entire Yucatan Peninsula.
But few people actually know that it's actually pretty far removed from Cancun, Tulum, Playa del Carmen, and other popular destinations in the Riviera Maya.
The reason? Unlike popular islands like Isla Mujres and Cozumel, Holbox is actually not part of the Riviera Maya.
But worry not, here in this article you will find all the information you need about how to get to Holbox Island from Cancun and how to get to Holbox Island from Merida.
Enjoy my wonder friends!
Where is Holbox Island? How do I get to Holbox Island?
Isla Holbox is geographically located at the very North of the Yucatan Peninsula in the state of Quintana Roo and Ferries only leave from a little town in the North called Chiquila.
Chiquila is located 2 hours away by car from Cancun and 4 hours away by car from Merida in case you're coming from Yucatan.
If you are in any other town in the Riviera Maya, like Tulum or Playa del Carmen, it is recommended that you make your way to Cancun first before starting the journey to Chiquila.
How to Get from Cancun to Chiquila
If you have a car (read all about How to Rent a Car in Mexico here) then making your way to Chiquila is very easy since you just need to take the highway for the 85 miles (140 kilometers) journey.
But if you don't have a car, the situation gets trickier since bus services are quite infrequent. ADO (arguably the best bus company that operates in the Riviera Maya) has 8 daily departures, the first one at 08:15 and the last one leaving at 15:15.
The price is 378 MXN per adult (roughly 20 USD) and the journey takes 2 hours and 40 minutes, dropping you off at the Chiquila bus station from which you can walk to the ferry terminal.
There are many times available for vans and buses from Cancun to Chiquila but tickets sell out in advance during high season so it's best to book in advance.
How to Get from Merida to Chiquila
If you're coming from Merida, you can rent a car to drive the 4-hour journey or take an ADO bus.
There are three daily ADO buses doing the Merida to Chiquila journey, the first one leaves at 06:15 and the last one at 11:15.
The Merida to Chiquila bus journey will take you roughly 5 hours and the ticket will cost you 585 MXN (roughly 30 USD).
Ferry from Chiquila to Holbox Island
Once you make it to Chiquila, you need to walk to the ferry terminal and board a ferry to reach Holbox Island. The ferry trip is really short (just 20 minutes) so just relax and enjoy the ride.
The first ferry from Chiquila to Holbox leaves at 06:00 and the last one at 21:30 so plan accordingly. The price for a one-way ticket is 98 MXN (roughly 10 USD).
Be advised that no cars are allowed in Holbox so if you drove from Cancun or Merida, you will have to leave your car at a parking spot in Chiquila. Yes, Holbox that eco-friendly. You'll love it!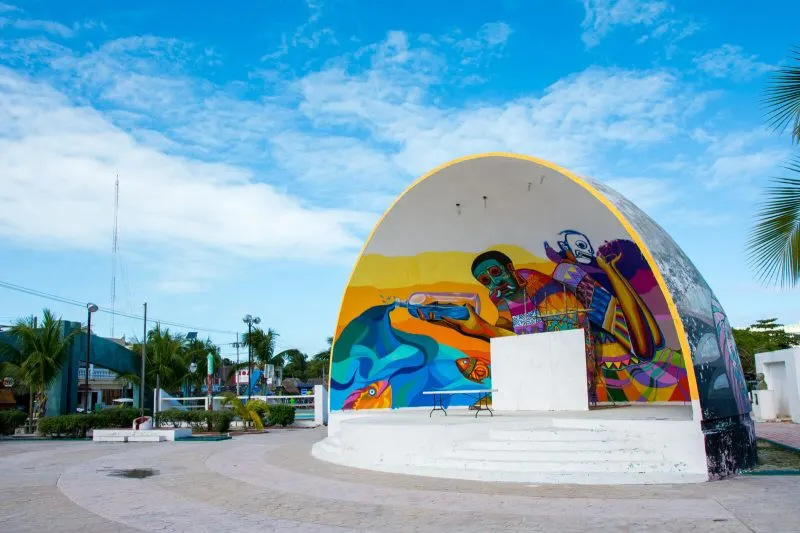 The Best Things to Do and See on Holbox Island
Holbox Island is a very popular destination amongst locals and foreigners alike due to its beautiful white sandy beach and crystalline waters.
It's also home to wonderful fauna such as flamingos, crocodiles, and whale sharks although these last ones are seasonal.
The main town is explorable by foot but renting a golf cart is advised if you want to go to the flamingo-spotting sand bank located on the other extreme of the island.
Holbox is a very small island and it shouldn't take you more than 3 days to explore it all but why rush it? Stay for one week and enjoy the tropical beach life, amigos!
You can read more about The Best Things to Do and See in Holbox Island here.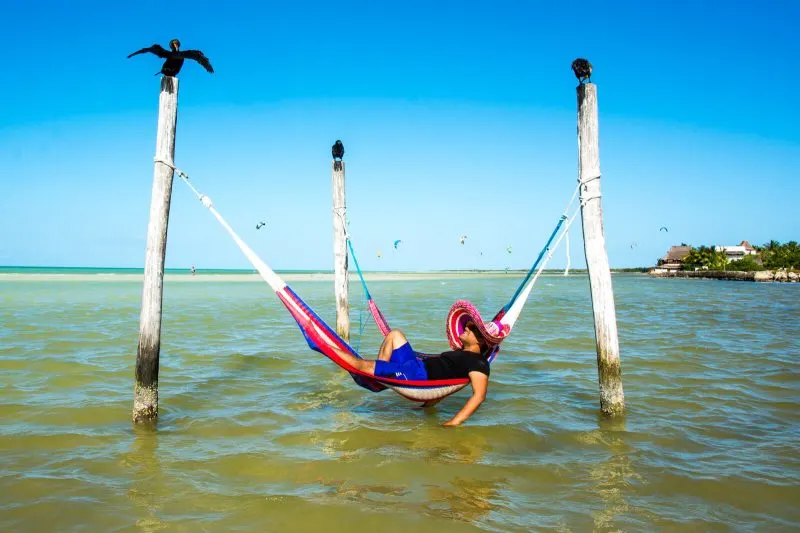 When is the Best Time to Visit Holbox Island
Holbox Island, much like the rest of the Caribbean, has a long rainy season during the Summer months and this is why December to March is undoubtedly the best time to visit.
The rainy season is from June to October and be sure to double-check if you visit during these months since there is a chance for flooding to occur in the streets of Holbox Island.
Do note that if your goal is to swim with the whale sharks, the whale shark season runs from May to September so it will overlap with the rainy season so plan accordingly my wonder friends.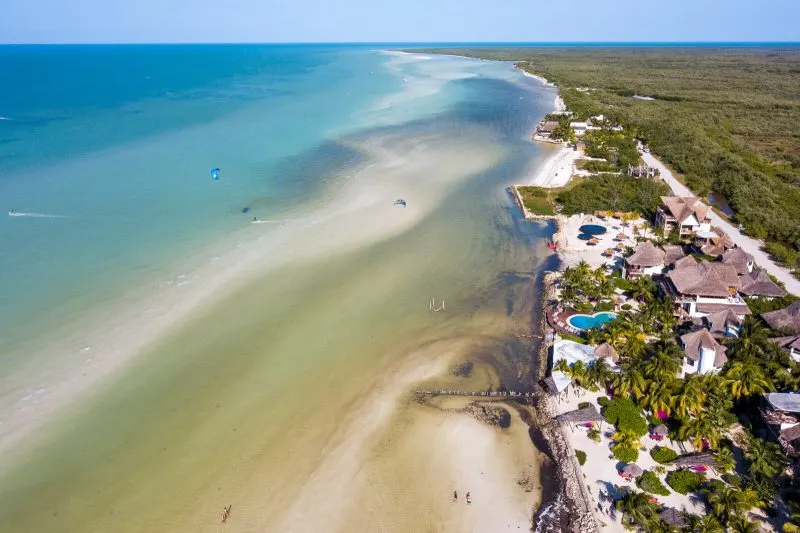 Where to Stay on Holbox Island
During my most recent visit to Holbox Island, I was kindly hosted by Puerto Holbox, a very beautiful boutique hotel located within walking distance from the city center,
Featuring beachfront sunbeds, spacious rooms, a pool for your inflatables, and some of the best lobster I've tried, the Puerto Holbox Hotel will make your stay in Holbox an even more memorable one my friends!
I hope you have enjoyed this article about how to get to Holbox from Cancun. Don't forget to subscribe in order to get more awesome updates and tips straight to your e-mail!
Have you ever been to Holbox? Would you like to? What are some of your favorite Holbox experiences? Share your thoughts and let me know what you think!