Staycations are officially out and traveling all around the globe is "in" once again. According to Statista, 2023 will be a record year in global tourist travel and the market size of the global tourism sector is expected to go up to almost $2.29 trillion!
After the article where we listed 7 wonderful must-see destinations in 2023, we decided to list some more beautiful places you can visit this year. Why? Because it's so hard to choose the best ones.
This time we focused on safety, attractiveness, and diversity. From the beautiful landscapes of Norway to the incredible beaches of Santorini — every trip is an opportunity to find yourself in a new situation, far from your comfort zone.
And yes, you should start planning your trip and book your accommodation and flights ASAP. If you are planning to travel by private jet it would be wise to check private jet costs and plan your budget accordingly.
We believe that anyone can find a perfect travel destination from the list below — so let's see the must-go destinations.
1. Tokyo, Japan
The capital city of Japan is one of the places that will surprise you in every sense of the word.
One may think that this metropolis with 37.1 million residents is just a noisy and crowded city from which you'll want to escape — but in reality, Tokyo offers plenty of natural beauty.
One of the most scenic and popular sights is the cherry tree tunnels in full blossom around the Meguro River.
There are wonderful sights and activities for all kinds of travelers — even the outdoor types.
For example, if you are ready for some adventure you must visit Okutama, a little town placed on the borders of the Tokyo Metropolis. For nature lovers, this is a perfect place to enjoy lush greenery, mountains, and beautiful lake views. There are plenty of outdoor activities you can choose from; you can also just relax in local coffee shops or breweries.
There is so much to do or see in Tokyo we could write a book about it, so the best advice we have is to check the website Go Tokyo and choose the perfect itinerary. You can also choose to take a trip to Kyoto, the ancient capital of Japan, and see its many wonders as well.
2. Norway
Norway is a tourist destination that's growing in popularity. Various movie blockbusters and TV shows — such as Ragnarok — are making people curious about the culture and the beautiful landscapes of this Scandinavian country.
In Norway, you can experience wonderful things such as the Northern Lights, fjord cruises, and scenic railway journeys.
Fun fact: 'Fjord' is an ancient Viking word that means 'crossing point'. If you are interested in visiting Norwegian fjords here are the most dramatic and popular ones:
the Geirangerfjord
the Aurlandsfjord
the Nærøyfjord
the Lysefjord.
3. Cape Town, South Africa
The capital of South Africa is probably the most popular because of Nelson Mandela, and the city's rich and tragic history.
Today, Cape Town is especially popular for its culinary scene. The city is often called the culinary capital of South Africa.
The top places to eat in Cape Town are:
GOLD Restaurant, which offers authentic African food.
Galbi Restaurant is the only Korean Fusion BBQ restaurant in Cape Town.
Bo-Kaap Tour & Lunch, which​ is a whole experience that starts with exploring Bo-Kaap. The tour ends at a family home where you are served the traditional, 3-course Cape Malay Meal.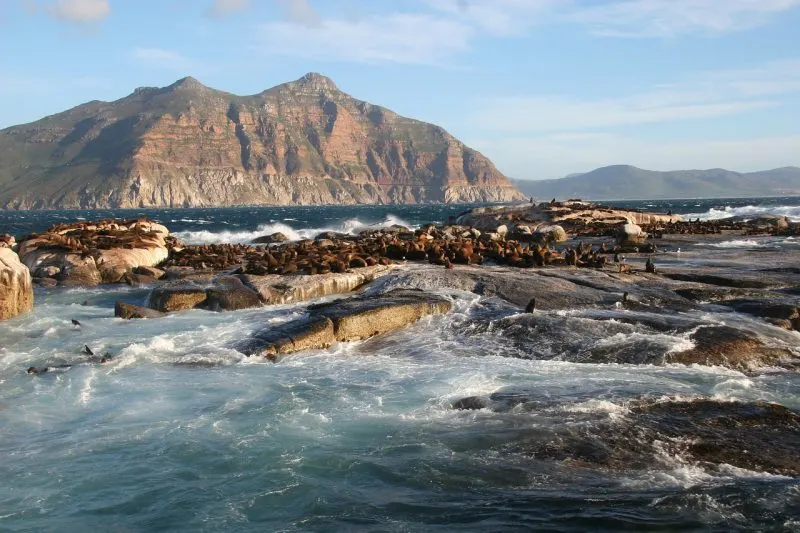 4. Iceland
Iceland is a breathtaking destination filled with natural wonders. From cascading waterfalls to geothermal hot springs, this country is truly remarkable.
One of the must-see attractions in Iceland is the Golden Circle. This popular tourist route includes three main stops:
Thingvellir National Park, where you can walk between the Eurasian and North American tectonic plates
the Geysir geothermal area, home to the famous Strokkur geyser
and the majestic Gullfoss waterfall, known as the "Golden Falls."
Iceland's unique geology also offers opportunities for adventure. Explore the landscapes of the Vatnajökull National Park, embark on a thrilling ice cave tour, or hike along volcanic black sand beaches such as Reynisfjara or Diamond Beach.
5. Machu Picchu, Peru
The ancient city of Machu Picchu attracts millions of visitors each year. The city is situated 2,430 meters above sea level, surrounded by a dramatic landscape. Machu Picchu is built in the middle of a tropical mountain forest and it is a truly remarkable creation of the Inca people.
The city was built in the 15th century but it was soon abandoned because of Spanish invaders. The fact that the city was not discovered until 1911 is the reason why it remained intact. UNESCO declared it a World Heritage Site and they are investing a lot of effort to protect it for future generations.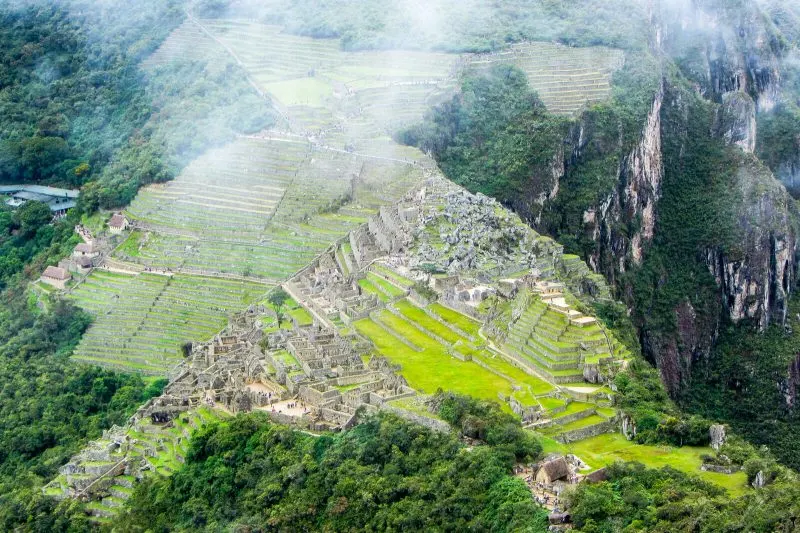 6. Santorini, Greece
Santorini is renowned for its stunning sunsets, whitewashed buildings, and blue-domed churches. This romantic destination is a dream come true for those seeking relaxation and beauty.
One of the most iconic features of Santorini is its unique volcanic landscape.
Santorini is also known for its incredible beaches. From the black sand beach of Perissa to the red sand beach of Akrotiri, each offers a different experience. Relax on the sun-drenched shores, take a refreshing swim in the crystal-clear waters, or enjoy water sports such as snorkeling and scuba diving.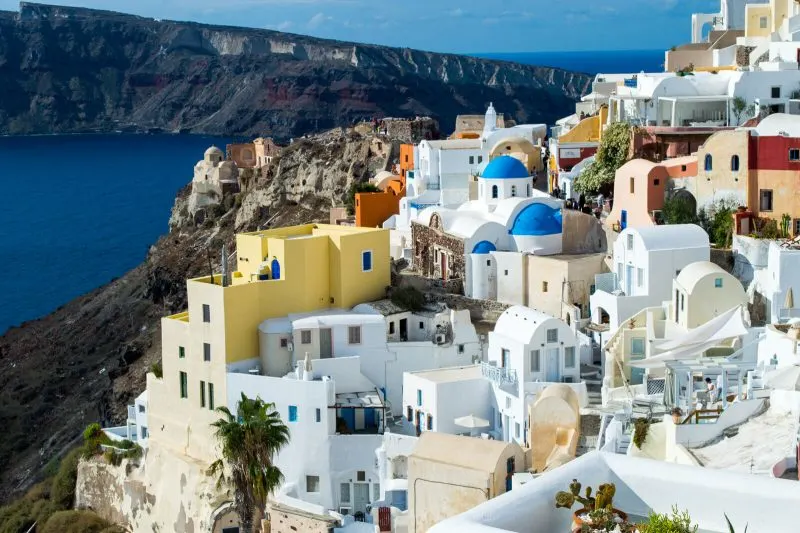 7. Buenos Aires, Argentina
Buenos Aires is the capital of Argentina. The first things most people think about when it comes to Argentina are tango and mouth-watering cuisine. And this is something you will find in Buenos Aires.
Buenos Aires is also a food lover's paradise. You must try:
Traditional Argentine barbecue
Empanadas, pastries filled with a variety of meat, veggies, and more
Dulce de leche — a caramel-like dessert.
The city has over 200 hotels, one to five stars, with a total of 36,000 beds. More than 50 hotels are located in the city center, near the most important sights.
In addition to the most important sights, Buenos Aires also has cafes of historical importance, especially Café Tortoni and 36 Billares on Corrientes Avenue. So don't miss out on having a coffee there.
A Final Word
We can conclude that 2023 offers a wealth of amazing travel destinations.
Regardless of whether you are a nature lover or you just want to relax on stunning beaches — some amazing destinations are waiting for you. So pack your bags, book your flights, and get ready for new experiences in 2023!