Interested in seeing the amazing beauty of the Alps without going bankrupt? Here's my best tips to how to save money in Switzerland and explore the Alps.
The Alps are, without any doubt, the most famous mountain range of the entire world. They are also the place that I've been calling home for the last couple of months.
Interested in knowing why I fell in love with the Swiss Alps? I hope you'll enjoy this photo essay with my best 16 epic alpine landscapes as well as the best tips when it comes to how to save money in Switzerland.
I bet you'll fall in love with Switzerland too!
Understanding the diversity of the Swiss Alps
Even though Switzerland is synonym with the Alps, it is not possible to see them from every single town and city in the country and in fact, only a select group of mountains in Switzerland are considered to be part of the Alps.
Confusing, isn't it?
The Alps are defined as the European mountain range that can be found in 8 European countries: France, Switzerland, Italy, Germany, Austria, Monaco and Liechtenstein and Slovenia.
This mountain range is not a continuous one and it is divided in many sections.
I hope your head isn't hurting right now.
In Switzerland, the Alps are divided in many different ranges the most famous of which are the Bernese Alps, Uri and Emmental Alps, the Mont Blanc Massif and the Pennine Alps.
Additionally, there are low-altitude mountains that exist outside of the Alpine mountain range such as the Pre-Alps which are the transition from the High Alps to the Swiss Plateau.
If I were you I'll start taking notes now.
The Swiss Alps have many important individual peaks and the most famous of them all is the Matterhorn, mainly for its unique shape and also because it is Paramount's pictures logo.
It's also in the box art of many delicious Swiss products.
Other important peaks of the Swiss Alps include Monte Rosa (a mountain shared with Italy), the Schilthorn (the filming location of James Bond's On Her Majesty's Secret Service) and the three sisters of the Bernese Oberland: the Jungfrau, Eiger and Monch.
Trust me, you'll need many lifetimes to conquer them all.
Finally, when it comes to the fauna of the Alps, you'll be delighted to know that the Heidi cartoon is fairly accurate since domestic cows and goats roam happily in the mountains while wild marmots and capricorns can also be found if you know where to look.
Mother Nature sure knows what she's doing, right?
When is the best time to visit the Swiss Alps?
That's the million-dollar question, isn't it? I have now visited the Swiss Alps in both summer and winter and each season has their own specific pros and cons (and don't get me started about the magical colours of spring and autumn).
The main difference for me is that summer has more hours of natural lighting and better climate so it's the best season for long hikes and sightseeing while winter has the amount of snow that you'll need in order to practice sports such as skiing.
The position of the Earth relative to the sun is also an important aspect to consider since during winter there are towns that are completely shadowed by the Alps and therefore they end up never seeing the sun during the winter.
That being said, the colder climate allows for red and pink sunsets that will seriously blow your mind so again, it's a really hard choice to make.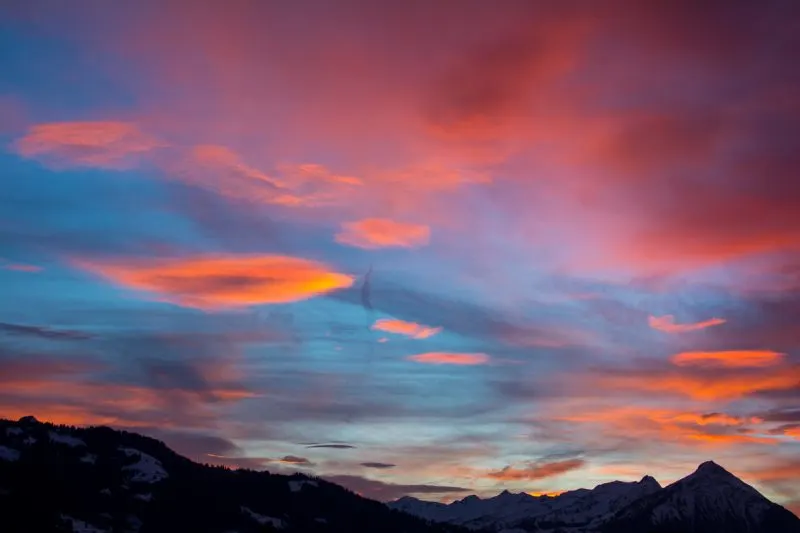 How to save money in Switzerland and explore the Alps
Switzerland is a fairly small country even by European standards (you can go from one extreme to the other in less than five hours) and the Swiss have a very efficient system of boats, trains, buses and funiculars that allow you to travel along the Alps.
If you're a high baller, you can even hire a private helicopter to explore them from the air!
Travel in Switzerland is very expensive when compared to other parts of the continent (especially now that the Swiss Franc is on equal footing with the Euro) but don't worry: there are many trips and tricks to avoid being bankrupt in this country.
That being said, you better be mentally prepared to cry when you realize that a simple 2-hour train journey can cost up to 60 Swiss Francs one way.
Yes, it's THAT expensive!
Buy a Swiss Rail Pass
Rail passes such as the Eurail Pass and the Swiss Travel Pass offer you unlimited travel for one entire day (boat, buses and some funiculars included) in Switzerland so they're the perfect way to save money if you plan on traveling to many places that day.
Tip of Wonders: Be warned that some private rail companies in Switzerland (such as Jungfrau Railways and Zermatt Railways) don't accept the Eurail Pass and at best, they'll give you a 50% ticket discount.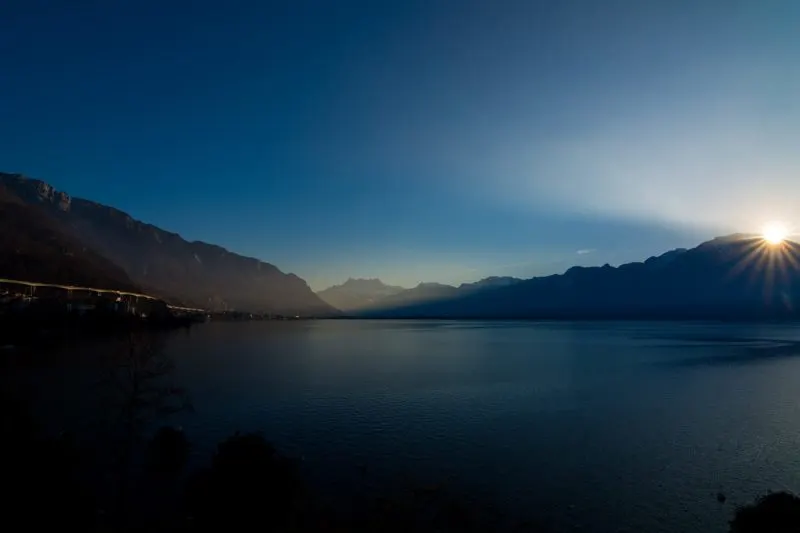 Buy a Half Fare Card
If you're planning on staying in Switzerland for a long time (and trust me, you're probably thinking about it after seeing these photos), a Swiss half fare card is the best choice for you since it gives you a 50% discount on all transportation. The price of a monthly half fare card is 120 Swiss Francs and it can also be used to buy a daily card at half price.
Tip of Wonders: If you're a resident of Switzerland you can apply for a YEARLY Half Fare Card for only 100 Swiss Francs. Yes, that's less than 10 Swiss Francs per month. How awesome is that?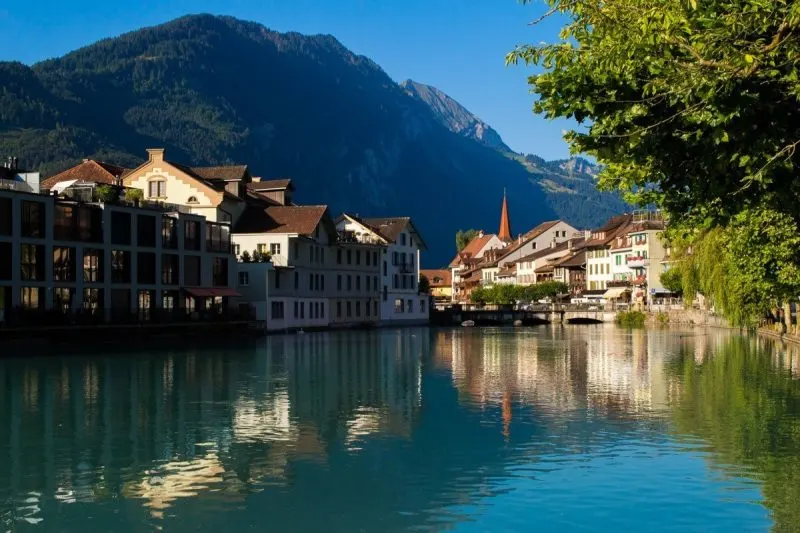 Buy a Daily Card
If you don't want to buy a multi-day rail pass, the second best option is to take an individual daily card in order to have unlimited travel in Switzerland for a day (note: as of 2016, the 1 day travelpass is only available if you have a valid half fare card). The price for a second class daily card is 73 Swiss Francs.
Tip of Wonders: In order to avoid overcrowded trains in the morning and the weekends, there is a special daily card called the 9 o'clock travel pass that is valid Monday to Friday after 09:00 am. The price of the 9 o'clock travel pass is only 58 Swiss Francs.
Buy Supersaving Tickets with the SBB App
If you're someone who likes to plan in advance, then I definitely recommend you to download the free SBB App and buy supersaving e-tickets there. You can find discounts of up to 50% if you buy them at least 24 hours in advance (you can even get an additional discount on top of that if you have a half fare card).
Tip of Wonders: Even though most trains in Switzerland have electric plugs, I recommend you to have a portable battery with you since you'll be fined if your phone runs out of power and you cannot show the e-ticket to the controller. Don't say I didn't warn you!
Buy One Way Tickets and Hike Back
Finally, let's explore my favorite option of them all: getting a one way ticket to the top of a mountain to save time and energy and hike all the way down to save money. It's definitely the best of both worlds yo!
Tip of Wonders: If you're a big fan of sunsets, then I recommend you to do the opposite: hike all the way to the mountain top by yourself and then take the last train/cable car down in order to enjoy a magnificent sunset from the top.
Last but not least, don't forget to use our Booking.com Affiliate Link of Wonders for making hotel reservations.
Same price for you and a small pocket money commission for this website of yours.
Sweet deal, uh?
I hope you have enjoyed this photo essay to the Swiss Alps. Don't forget to subscribe in order to get more awesome updates and tips straight to your e-mail!
Have you ever been to Switzerland? Would you like to explore the Swiss Alps? Share your thoughts and let me know what you think!!!
Want to know more about Switzerland? Here's some related articles:
Ice, Ice, Ready? Europe's Best Winter Destinations.
The Swiss Alps: Mountains, Lakes and Waterfalls
7 Reasons why you'll fall in love with Interlaken
Highlights of the Alpine Jungfrau Region
Until next time, my friends!