The Kerala Backwaters are the number one destination of South India. Here's the ultimate guide to exploring the Kerala Backwaters on a budget.
India is not only diverse but it is also HUGE so sometimes, focusing in one single region or state is ideal and Kerala is one of the favorite ones for many travelers each year.
The reason? Its green lush scenery that will enchant you no matter where you go. Ready to explore some of the wonders of Kerala with me?
First stop: the Kerala Backwaters and the best way to explore them on a budget.
Here we go my wonder friends!
Exploring the Kerala Backwaters on a Budget: All You Need to Know
Last year, I had the pleasure of exploring India on a week long luxury train journey (read all about the Deccan Odyssey here) and afterwards, I decided to stay a few more weeks in India in order to explore Kerala, a region so beautiful that it is called God's Own Country.
Luckily, I was joined in this adventure by my friend Mel from A Broken Backpack, an expert on budget travel so together we started to research the best way to explore the Kerala Backwaters on a budget.
Here's what we learned.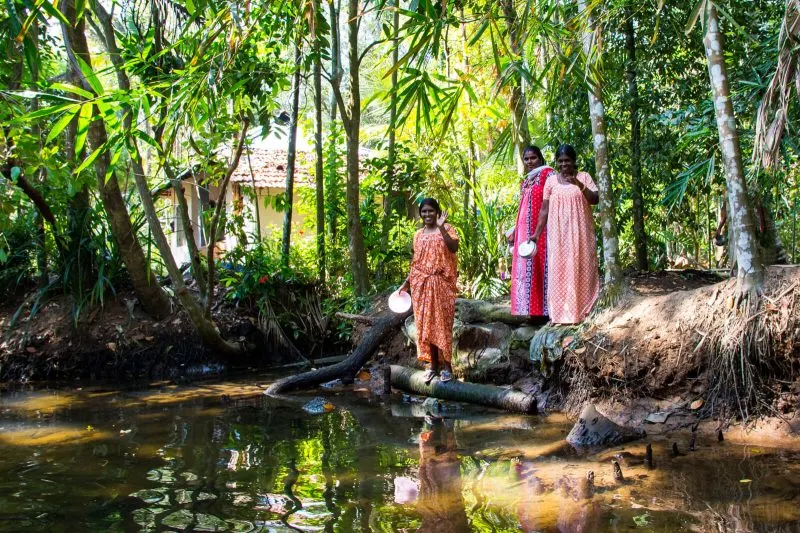 The name of the place where the Kerala Backwaters are located is Alleppey (also known as Alappuzha) and is located 50KM south of Kochi.
From Kochi you have basically four options to explore the Kerala Backwaters, each one less pricey than the previous one.
-The Luxury Option: Arrive to Alleppey (either on your own or with a tour operator) and stay overnight on an all inclusive house boat (kettuvallam) with which you can explore the Kerala Backwaters. Prices range from 50 to 100 USD per person.
-The Mid-Range Option: Take a day tour from Kochi to the Kerala Backwaters. This will include a boat journey to the small canals, buffet lunch and a short boat ride on a house boat (but you won't be able to spend the night there). Prices start at 20 USD per person.
-The Budget Option: Arrive to Alleppey on your own and take the tourist ferry between Alleppey and Kollam. This journey will last 8 (yes, EIGHT) hours and will pass tru the main canals. The drawback? This is the only option that does NOT go to the small canals. Price is 300 rupees (4 USD).
-The Extremely Super Duper Budget Option: Arrive at Alleppey on your own and take a public boat run by the State Water Transport Department. Sure, you might end up being stuck in one of the many villages since departures are very variable but it would definitely be an interesting experience. Prices range from .50 to 1 USD (each time you take the boat).
In the end, we opted for the mid-range option. In part because of a combination of commodity and being hassle-free and also because, well, 20 USD isn't actually THAT much money specially when it includes a buffet lunch, a 2 hour boat journey and also transports from/to our hotel.
We recommend booking it in person at either your hotel or at a legit-looking tour company and to clarify in writing what's included and what's not in order to avoid last minute surprises.
Also, be SURE to haggle for prices. You'll be surprised to learn that many people paid double the price as us for the very same tour!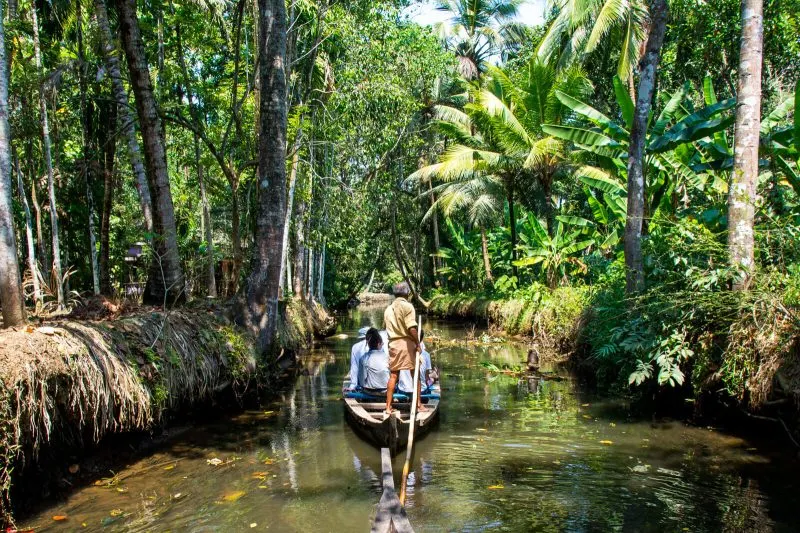 How to Get to Kochi, Gateway to Kerala
Kochi is the starting city for all visitors to Kerala although the airport itself is kind of far from the city so your best choice is to take an Uber.
From Mumbai, the budget airline Spice Jet (yes, that's its real name) has many daily low-cost flights so definitely consider that over buying an international flight directly to Kochi.
Sure, the beaches at Kochi might be a little bit too dirty for your taste but its cultural heritage is amazing. Definitely check out the traditional fishing nets at sunset my friends!
From Kochi you can continue your Kerala trip eastwards towards Munnar and the wonderful tea plantations or take a flight to any other India region of your choosing (definitely check out the ancient temples at Hampi, they're awesome!).
Also, you could always go north and enjoy the way cleaner beaches at Goa if that's your cup of tea although they certainly don't hold a candle to the beaches in Maldives, Thailand and Malaysia my friends!
Just saying!
Where to Stay in Fort Kochi, India
While Kochi is the name of the city, Fort Kochi refers to a specific area within it, namely, the historical center where all the good restaurants and hotels are located so it would be in your best interests to spend the night here.
During my most recent stay (February 2018) in Fort Kochi I was kindly hosted by The Hostel Crowd, a chain of boutique hostels located all around India (mainly in Goa). Finding a clean hostel in India is really hard so my friend Mel and I were more than happy with their facilities and their hearty breakfast. Definitely give it a go!
You can make a booking for this and more properties via our Booking.com Affiliate Link of Wonders! Same price for you and a small pocket money commission for this website of yours. Sweet deal, uh?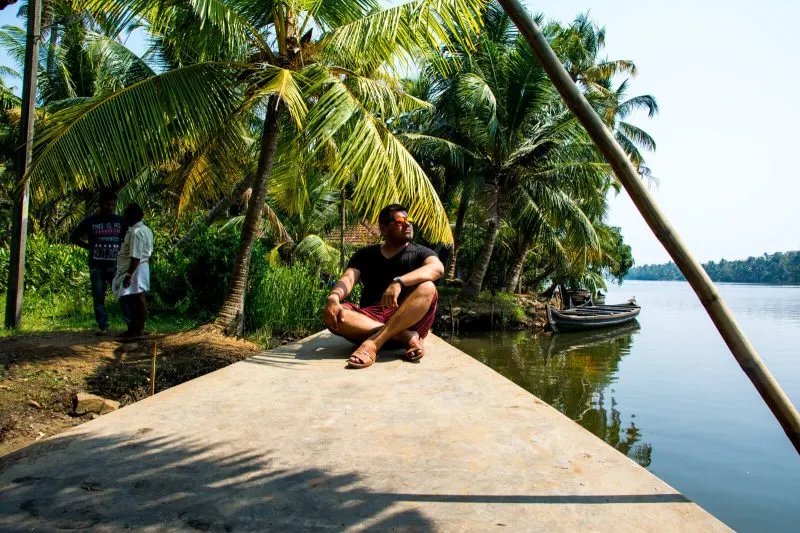 I hope you have enjoyed this article about the Best Way to Explore the Kerala Backwaters on a Budget. Don't forget to subscribe in order to get more awesome updates and tips straight to your e-mail!
Have you ever been to the Kerala Backwaters? Would you like to? What are your favorite things to see and do in the Kerala Backwaters? Share your thoughts and let me know what you think!
Until next time, my friends!