Travel goals are pretty much like New Year's resolutions: most people start writing their lists with zeal and enthusiasm; feelings that somehow fade away after a while. Eventually, everything on that list becomes, well, wishful thinking.
But, you know what they say my wonder friends: the longest journey begins with the first step. And, yes, chances are the bucket list you write at 20 is much different to the one you would draft at 40.
Looking back at my old doodlings from when I was a 22-year-old young man, I found a list of the 5 things that I set myself to accomplish before reaching 30, and guess what? I've already done more than half!!!
Explore the Beautiful Historical Sights of the Middle-East
Apart from home to one of the legendary Indiana Jones movies (The Last Crusade), Jordan's Archeological Site of Petra (also known as the lost city) is one of the Seven Wonders of the World and is world wide famous for its fantastic architecture carved by the Nabateans into the reddish rock.
Not enough? How about combining your trip to Jordan with an overland journey to Israel and Palestine? From the Old City of Jerusalem to the Church of the Nativity in Bethlehem, the Levant has enough wonders to keep you occupied for ages.
The cherry on top? A visit to the Giza Pyramids of Egypt (and yes, please read my guide to avoid Travel Scams at the Pyramids): the sole remaining wonder of the Ancient World. Pretty rad, uh?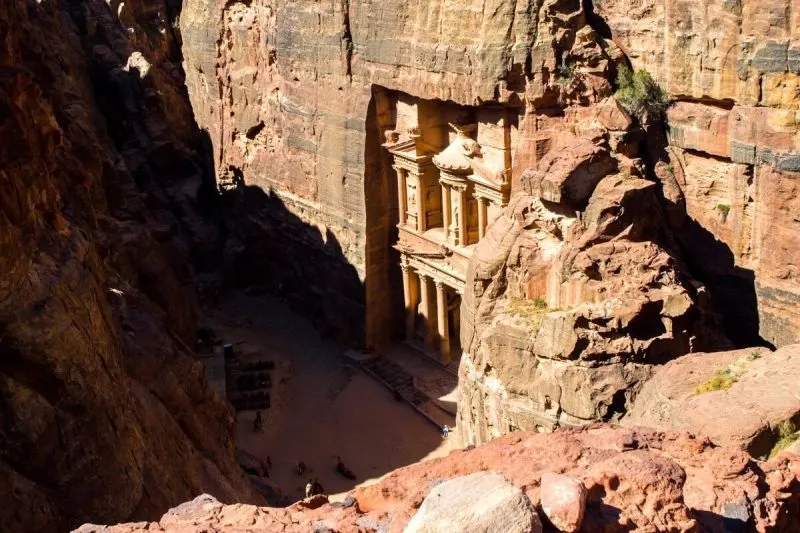 Hike the Inca Trail
Hiking this ancient path may get you winded, but the sight of the wondrous Machu Picchu is definitely rewarding and sure, I already saw Machu Picchu back in 2013…reaching it by train from Cusco but this year my goal is to hike hike and hike some more trough epic Inca ruins.
Ever wondered how the heck they managed to build a city on a mountaintop? Same story with the Meteora Monasteries in Greece, which are built on top of sky-high rugged cliffs and dramatic bluffs!
And, while exploring South America (backpacking, perhaps?), you could also cross one more thing off your bucket list: Hiking the Majestic Torres del Paine which I'll do in just a few more days!!!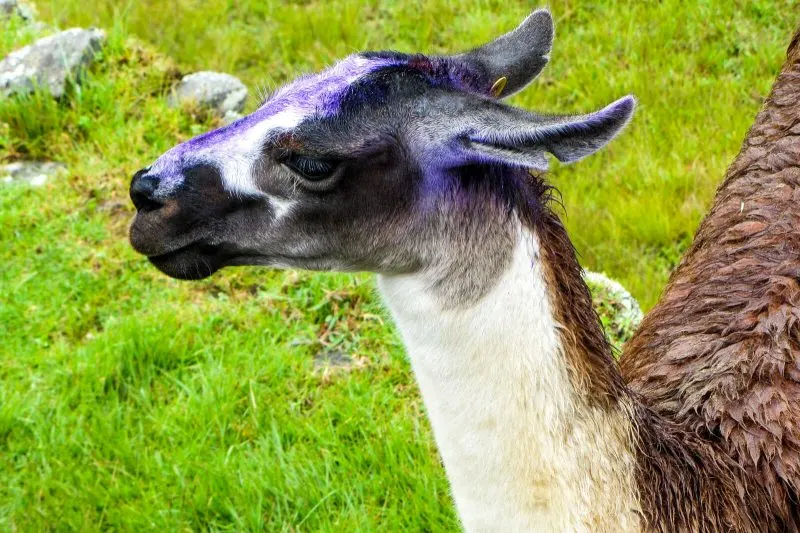 Watch an Epic Sunrise at Borobodur, Indonesia
On the road to finding the meaning of life and your role in the world, a visit to Borobudur in Indonesia is a challenge worth accepting. The temple is lined with reliefs of Buddhist teachings similar to the ones you can find in Angkor Wat, Dambulla, Ellora and other destinations of wonders in Asia.
The lower you are, the easier the reliefs. Before moving on, you need to get a good grasp of the meaning of each relief.
Reaching the top will mean that you have unlocked all teachings of Great Buddha, and maybe some parts of inner yourself you never thought were there. And of course, I wore a traditional sarong because you already know how much I love to fully embrace local cultures.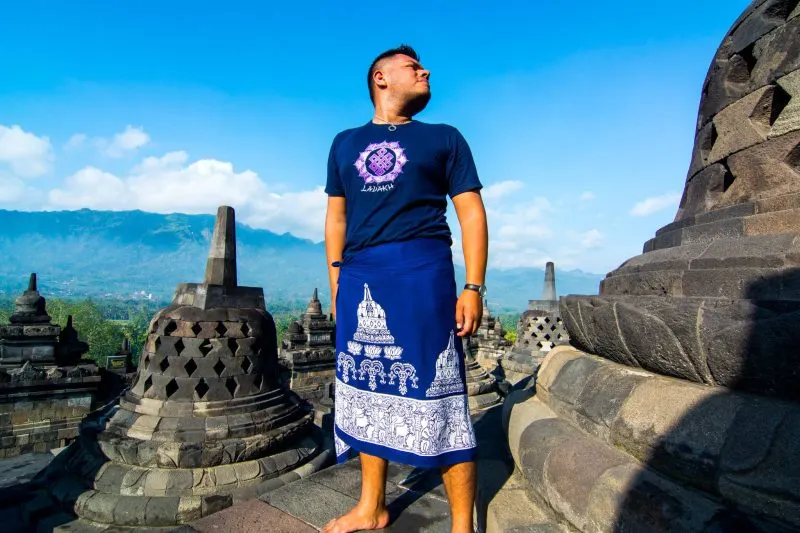 Party until you drop in the Greek Islands
When it comes to parties, Mykonos' party scene is legendary. Endless parties and lots of champagne to drink or shower with! There is no way I would miss the opportunity to experience the lively atmosphere and craziness going on around the island day or night.
We only live once, so we owe it to ourselves to live on the edge, at least once during our short stay in this world. Combined with a Myconian luxury villa stay is going to be an unbeatable experience.
And yes, how about a romantic escape to Santorini afterward to watch some epic sunsets? Top it off with a cultural visit to the Acropolis of Athens (so your mom doesn't judge you for being only a party animal) and you'll have the perfect excuse to do it again and again and again!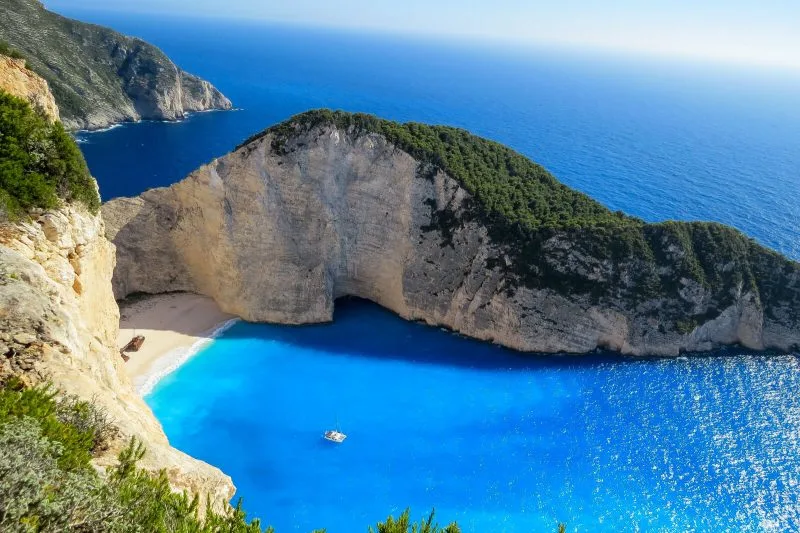 Ride the Tran-Siberian Railway Train
The dreamy network of railways offers a great train journey one should definitely make. It has been capturing the imagination of poets, artists, and writers for 100s of years so why not yours too?
The Trans-Siberian Railway unites experiences and landscapes from the Great Wall of China and Gobi Desert to sun-kissed taiga and steppe, into a journey of a lifetime.
Having already been to the Deccan Odyssey Luxury Train in India, the Trans-Siberian Railway hopefully will be my next objective when it comes to luxurious once in a lifetime experiences of wonders!!!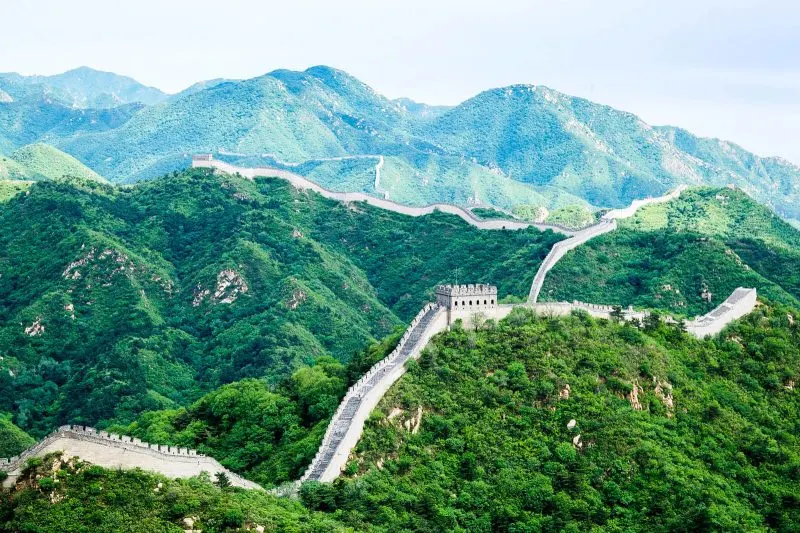 So there you have it my wonder friends, my best 5 Travel Goals to achieve before 30. My best advice to accomplish them? Get out there!
Explore North Pole glaciers, swim in the heavenly seas of Mauritius, hike to Mount Everest Base Camp, become a wine connoisseur in France even for a week, see amazing animals of wonders before they go extinct, and please your palate with delicious food from cuisines all around the world; whatever pleases your soul.
And, if you can't get everything done before 30, there is always 40…or 50…or 60…!
Cheers to goals and fulfilling them! What are some of your travel goals, my wonder friends? Have a nice week and let me know what you think!!!